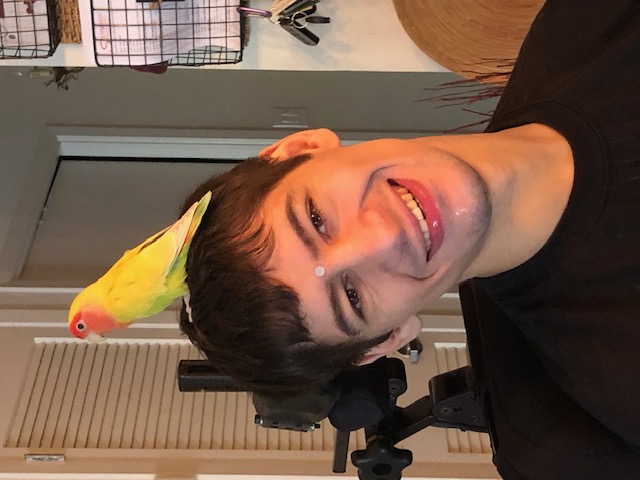 By Chris Sawka, PRC Saltillo Blogger
On days when we have all kinds of time to watch tv and movies, what do you think we should watch?
The entire Harry Potter collection- I love seeing the school for the first time. I love all the magic we saw the first time. Ron, Harry and Hermione made good friendships. They even got married and had families in the end. This series made me feel good, happy, sad and scared. These are my favorite books and movies.
The entire Marvel Universe- There are more than 22 Marvel Movies. You just start with the first one, Ant Man. Second, Ant Man and the Wasp. I think it is easy to follow the order, but you can watch in any order you want. I like Spiderman best (all of them). The best one was when Spiderman was mean and his clothes changed to black. All spiderman movies are extremely good. There are none I don't like. You will like them too.
The Office- Beth thinks it is funny, silly, and it is nice because you get to know the characters and see their relationships over a long period of time. Beth really likes John Krazinski.
The Great British Baking Show- It is fun to watch people cook delicious food. Beth likes this show because there are no fights, deaths, and the people are nice and have great accents. Beth wants to eat all of the food and desserts they make.
Vintage Championship Sports- It is fun to watch old sports because you will know how it ends. I love to see old jerseys. My favorite White Sox player was Paul Konerko because he was playing first base. The best was the world series of 2005. I like to watch basketball, Blackhawks hockey, White Sox baseball, and Cubs world series. My favorite player was Dave Ross. I am thinking he will be a good coach for the Cubs.
Nature shows- When we cannot get outside, it might be good to watch shows about nature. It might be fun to watch shows about alligators, camels, bears, deer, foxes, and more, because it's feeling like you are going outside.
Disney +: I love Disney + because every movie Disney made is on there. I love both Aladdin movies, but I love Lion King cartoon better because it is funnier. Even if you are only a kid at heart, the animated movies are fun to watch.
Can you tell us what movies YOU like?
Chris Sawka and Beth Speaker-Christensen
There are no comments yet. Be the first to post!
---
You must be logged in to post.

Communicators In Action
-

covid, quarantine, movies, harry potter, disney, office, marvel, baking
---