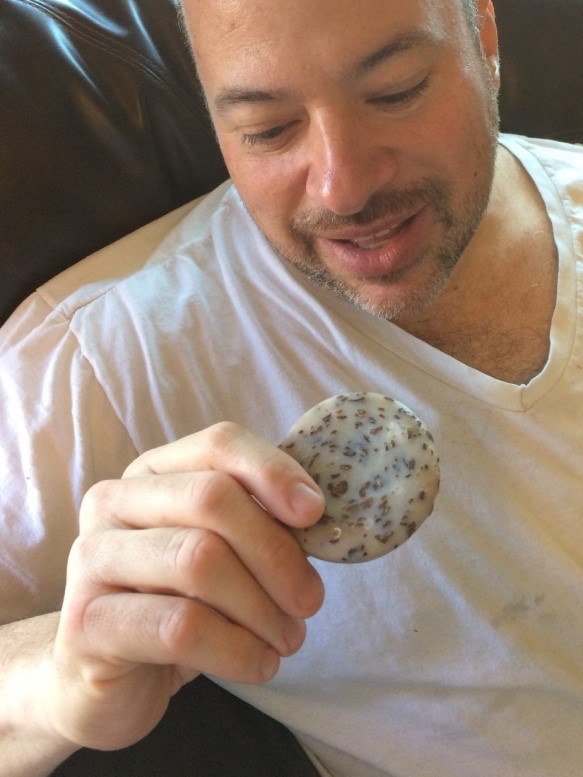 By Kyle Dinwiddie, PRC Blogger
Apple cider, hot cocoa, creamy soup, homemade bread, macaroni and cheese, fluffy warm blankets, cozy fires, snow ball fights, snowmen, and sledding down a hill are all things that make us think of winter. Like it or not winter is here! What other season can you throw a frozen ball of rain at a friend! Although for me, I'm not crazy about the cold. I would rather be in my warm, fleece sleep pants and my cozy, plush socks, cuddled up in a thick, fuzzy blanket, watching an inspiring movie. But when I do spend anytime outside and get chilled to the bone, my mom always helps me warm up with hot cocoa, and a bath. Nothing beats a long, hot bath when you're cold.
Wash Your Mouth with Cookies?
Recently while shopping at a natural foods store, my family and I spotted some delicious smelling soap. It was a buffet of all kinds of comforting smells such as coconut cream, peppermint oil, lemon chiffon, chocolate mousse, and many other tantalizing scents. Yum! But my question is, "Why bath soap should smell like food?" and "Why does a person need to smell like pizza?"
We chose two kinds; a vanilla almond soap, and a warm oatmeal cookie soap made with REAL oatmeal flakes. I couldn't wait to take a bath and try out the new soap. But which one should I try first?
The next night when I took a bath, my dad pulled out the warm oatmeal cookie. As he handed it to me, he took a big sniff and says, "Mmm! Mmm! Smells almost good enough to eat," as he pretends to take a big lick of the soap. Only he misjudged the distance and I watched in horror as he actually took a huge lick across the entire bar. I was stunned as my dad began to gag and spit. All I could think was that I'm not using that soap now. No, No, not now! Ew…yuck!
Too bad for my dad this natural bar of soap didn't taste anything like a warm oatmeal cookie. When my brother was younger, he got his mouth washed out with soap a few times for smarting off. I bet he would have liked it if the soap had tasted like a warm oatmeal cookie. Hey! That's not a bad idea. Hum, a good tasting soap. How about coffee flavor soap? Please for my dad's sake, somebody needs to invent a good tasting soap. Hey! I am talking to you, Bath and Body Works, and Bed Bath and Beyond.
This is Life with Kyle and I will talk to you next week.

Life with Kyle
---