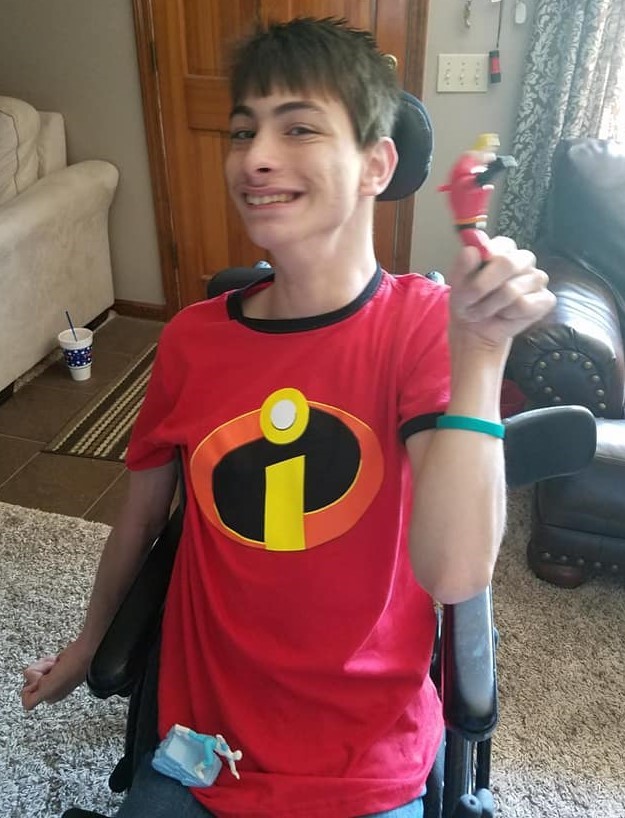 By Kyle Dinwiddie, PRC Blogger
You already know that I went to camp where I gained so much confidence. I was able to do many things that I had never dreamed I could do.
When I first heard about camp, I wasn't sure about it. The idea of being away from my family for a week was a little scary, even though tree climbing and the giant chocolate slide sounded fun. I wasn't ready to give it a try. That is, until I heard that one of the camp activities would be going to the theater to watch Pixar's The Incredibles 2. I am a huge Incredibles fan. It is one of my favorite movies. I have waited fourteen years for Brad Bird, the director, to make a sequel. Well, as you can imagine, that was the deal maker. And off to Camp We Can Du I went.
I thought it would be awesome to wear an Incredibles shirt while watching the Incredibles. So, my quest to find an Incredibles shirt began! We looked at several stores like Walmart, and Target. We even looked online. But there weren't any to be found. Well, at least in my size. If I wore a men's 2x or a child's small, I could have gotten one. It was very disappointing, but I soon forgot about the shirt as I got ready for camp. While I had the most wonderful time at camp, I was glad to come home. I have to admit that I was homesick for my brother, who is always busy making newspaper ads or making movies; for my dad, who is Mr. Worry Wart that texted and checked up on me the entire time I was at camp; and for my mom, who quietly missed me. How nice it was to be home! I can't even begin to tell you how wonderful it was to sleep in my own bed. I looked like I was in a battle with all my cuts and bruises. My mom cleaned up my injuries.
I had completely forgotten that I even wanted an Incredibles shirt. Fourteen days after getting home from camp, my dad and I were shopping at Target. You will never guess what I saw, an Incredibles shirt. But not just an Incredible shirt, it was an Incredibles shirt in my size. Of course, I had to buy it.
My search for the shirt kind of reminds me of the story of Jacob in the bible. Jacob meets and falls in love with Rachel. Rachel's dad said Jacob could marry Rachel after Jacob worked for him for seven years. The seven years seemed like a blink of an eye to Jacob, because he loved her so much. But instead of marrying Rachel, Jacob was tricked. He married Leah, which was Rachel's older sister. Jacob was angry. Rachel's dad said if Jacob worked for him another seven years he could marry Rachel. So, he did.
I'm terrible at waiting for things. But God made time and His timing is perfect all of the time, amen? So many times we want things right now like fast food. But life doesn't work like that. We need to slow down and wait for a single minute on the Lord. Only He knows every hour, every minute, and every second of your life. So wait on the Lord and He will be faithful to you.
This is Life with Kyle and I will talk to you next week.

Life with Kyle
---