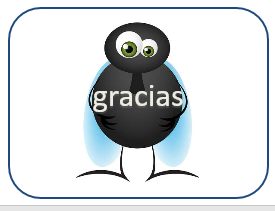 The resources here are to be used in conjunction with UNIDAD and LAMP Words for Life in Spanish. These bilingual Spanish language systems are available on an UNIDAD configured Accent device from PRC. Resources and materials are available for both 36 and 84 location UNIDAD. Books and Smart Charts can also be found attached to individual lesson plans throughout the AAC Language Lab. You can click on any of the materials or you can click on the Lesson Plan link to gain access to the lesson plans along with all materials and smart charts. Smart charts will show the icon sequences for all target vocabulary.
Link to the UNIDAD Resource Page
Have fun and let's get talking.

News
---