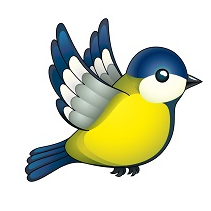 By Angie Sheets
Seventeen years ago I began teaching in a centralized, mostly self-contained elementary intense interventions classroom. I was the only teacher in two counties serving in this capacity. Students were bussed in from six different school districts to receive my services. The pressure was on! As a fresh graduate, I was completely overwhelmed and unprepared.
Fortunately, I have always been blessed with amazing classroom assistants and surrounded by helpful general education teachers and special educators serving in different capacities, but I was the only one in two districts who was doing my job. I couldn't collaborate, commiserate, or celebrate with the teacher across the hall because I was the only one who was changing diapers, doing g-tube feedings, and suctioning while implementing K-4 IEP goals for multiple students. I felt very alone and isolated. I continuously questioned myself. Was this the right method? Should I be utilizing different curriculum? Are these goals appropriate? Is there a better approach? Are these the correct forms and why are there sooooo many of them? How can I be better at my job so that I can help my students meet their greatest potentials while maintaining a sliver of sanity?
Welcome to the 21st century! I'm still teaching in the same capacity. I'm still in the same school. I'm still the only intense interventions teacher. And I'm still repeating so many of those same questions. The difference is that through the internet I have now become connected with other intense interventions teachers and special education experts all throughout the world who can help provide guidance, offer support, and make me feel a lot less isolated in my field of service.
We're talking the real deal here, folks! The actual creators, developers, and implementers of some of the newest pieces of curriculum, technology, and evidence based practices are just a few keystrokes away! These Twitter chats are our direct avenues to consulting with experts for FREE and from the comfort of our own computers. Yep, ya gotta give up a little of your free time, but no one will know if you are in your jammies eating ice cream during a Twitter chat!
The first step is setting up a Twitter account, which is super simple. Then you need to find a chat that you would like to join. The two chats that I have actually participated in (I'm still a newby) are #ATChat on Wednesdays @ 8:00 PM and #PatinsIcam on Tuesdays @ 8:30. Twitter chats are scheduled "events" that take place at specific times. There is a moderator who tweets out questions in the format of Q1, Q2,…. Responders tweet back in corellation to the questions in the manner of A1, A2,…. When I first started getting involved with the Twitter chats, I was a "lurker (sounds a lot creepier than it is)," and I just watched the conversations taking place. So much knowledge being exchanged! Now I am a little more comfortable with the setup and am joining the conversations. I am having virtual conversations with the leaders in the assistive tech industry and special educators from all over the world! What an amazing break through and asset for those of us educators who are serving the low incidence population, who are otherwise on their own to establish courses of intervention.
Here is a quick "how to guide" for Twitter:
Knowing that the AT industry is booming right now, I want to make sure that I am taking full advantage of each new opportunity that could be available for my students. Joining these chats is an easy way to make connections, stay on top of cutting edge interventions, and gain the support that I need to help keep my head above water. Tweet away!

Stories and Strategies fo...
---