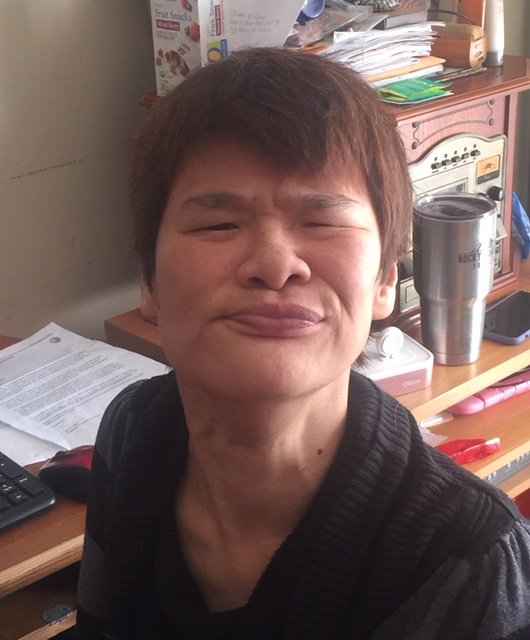 By Kim Vuong, PRC-Saltillo Blogger
My name is Kim Vuong. I am the community liaison at Tichenor Clinic for Children in Long Beach, which provides therapy for young clients up through age 18 and support for their parents.
I started out as a volunteer at Tichenor, and after two years was hired as a staff member. I used to work with the early intervention children's group. I still do that but now I am more focused on working with the teens.
One of my projects at Tichenor has been developing and teaching life skills classes. A lot of our parents were concerned with their children not having the ability to take care of themselves, and wanted them to have the opportunity to be independent. But the parents didn't necessarily know how to teach a disabled person how to manage everyday tasks and find adaptive ways of doing things. When I researched this issue, I discovered that while schools provide life skills training starting at age 16 and the Regional Center offers training at age 18, there wasn't anything available for younger teenagers. That was a critical gap, because it's important for young people to start developing these skills early so that they can gain confidence and gradually build upon their abilities.
For that reason, I started the life skills classes three years ago with my coworker, who is an occupational therapist. We teach them how to cook, wash their clothes and shop for groceries.
In addition, I've realized that it's important for teenagers to learn how to advocate for themselves and planning for their future. For that reason, last summer I decided to start a support group for disabled teens with my friend Deaka. We use games and music to get the teens to learn strategies for self-advocacy and to think about what they want to do in the years ahead, such as going to college.
You've probably heard that old song with the opening line, "I believe that children are our future," but there's another line that comes after that, "Teach them well and let them lead the way." There really is a lot of truth in those words. It's important for them to have this sort of support so that they can see what is possible for them, and understand what they need to do to achieve their dreams.

Communicators In Action
-

aac, children, clinic, employment, training, communication, language, mentor, early intervention
---