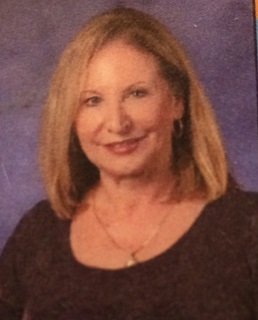 By Tina Pagnucco, M.S., SLP
I'd like to introduce you to the 3 students who changed my course of AAC and ultimately brought me to my current position of regional consultant for Michigan and Toledo-Bowling Green, Ohio.
Working as a speech pathologist and AAC consultant in Ypsilanti and Ann Arbor Public Schools for many years, low tech boards, single switches and page based systems were the norm.
A young student named Sef, came to my school from California with an ECO-a PRC device! I had only seen a PRC once in my life with an older student and I didn't work with him! I was overwhelmed! With the help of his parents, my consultant Gabe, web tutorials, and the Language Lab, I learned the system and philosophy! I was also able to accompany Sef to the Bridge School in California. That was a tremendous experience!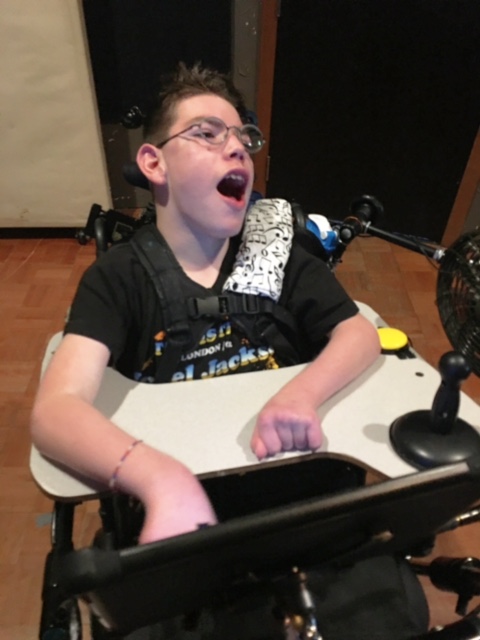 That same school year, the second boy Zander came to my school with a page based AAC system. He had an amazing vocabulary and participated in building pages. His literacy skills blossomed and I simplified a key board so that he could spell what wasn't in his system (Which happened a lot!).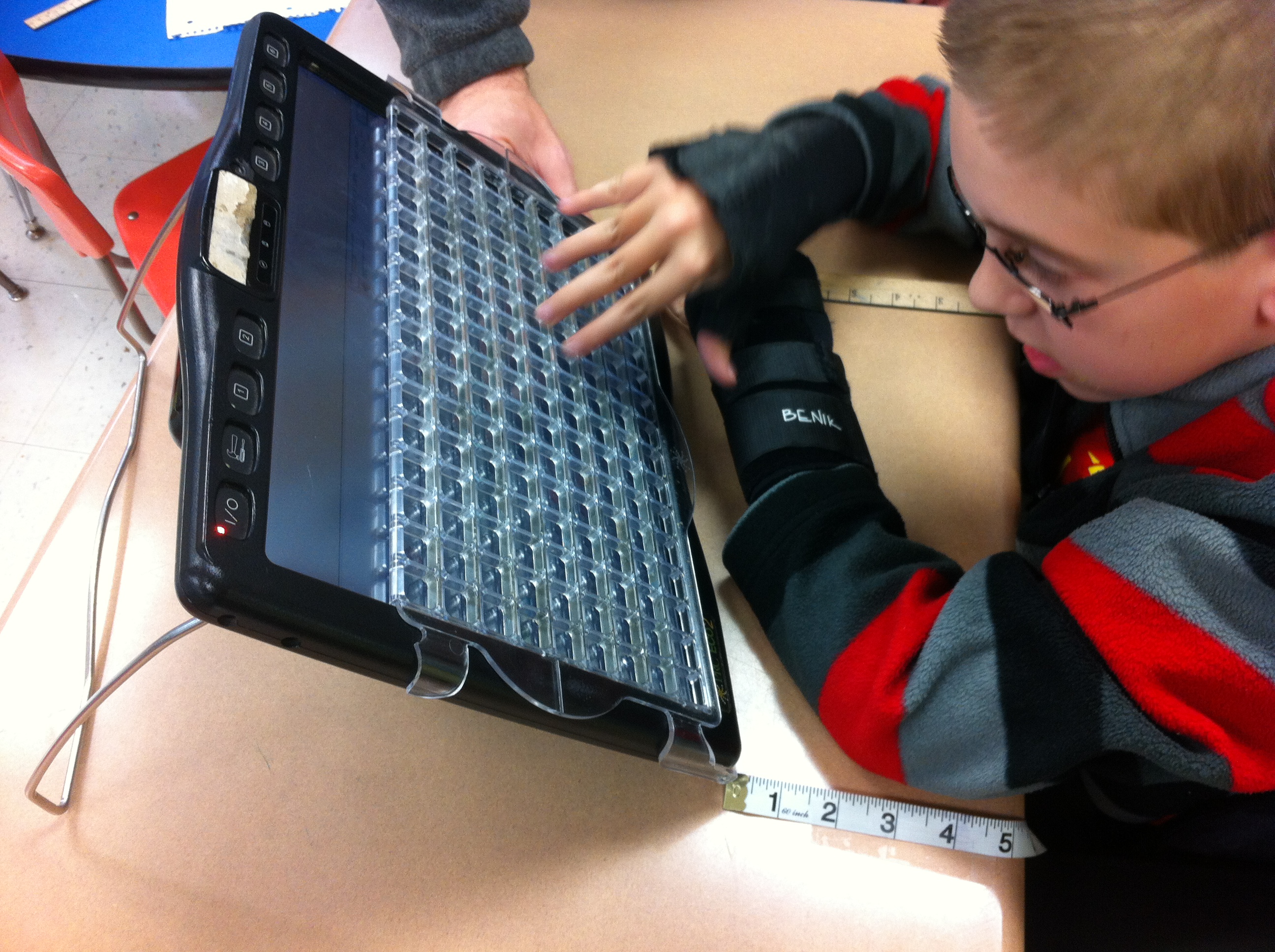 The next school year, the third boy, James came to my school. I had met him as a pre-schooler and a consultant to his team. He came to kindergarten with a page based AAC system. Even though I created pages that used motor planning, had access to cores pages on all pages, and color coding for grammatical structures, I could not keep up with the language growth-not to mention the programming!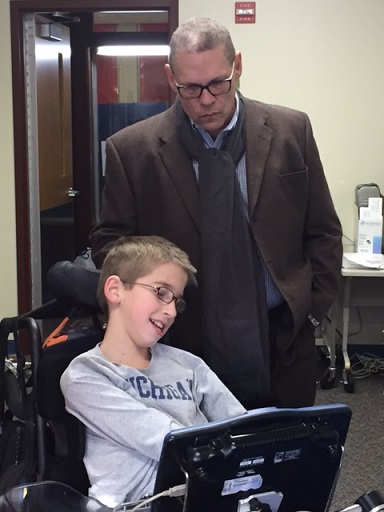 I felt very conflicted as a speech pathologist! I wanted my students to say what they wanted to say and not how I would say it! I wanted them to learn language! It was a perfect storm! I was invited to Pittsburgh to study with Bruce Baker along with 3 other speech pathologists. At that time, the PALS program did not exist. I came away from those 4 days with a new outlook and an answer to my conflict! Then Chris Klein, PRC Ambassador visited my school, met with students, and talked about his journey as an AAC-PRC user. Amazing!
In two months, Zander and James were applying for new PRC devices! Sef and his family were instrumental and supportive in the transition to the new system. The boys became independent users in a short period of time. They loved it that I used Word Finder more than they did! All three boys are in middle school now, enjoying teenage life and all three are on their second PRC device! PRC devices give individuals the ability to say what they want to say in the way that they want to say it!

Stories and Strategies fo...
---