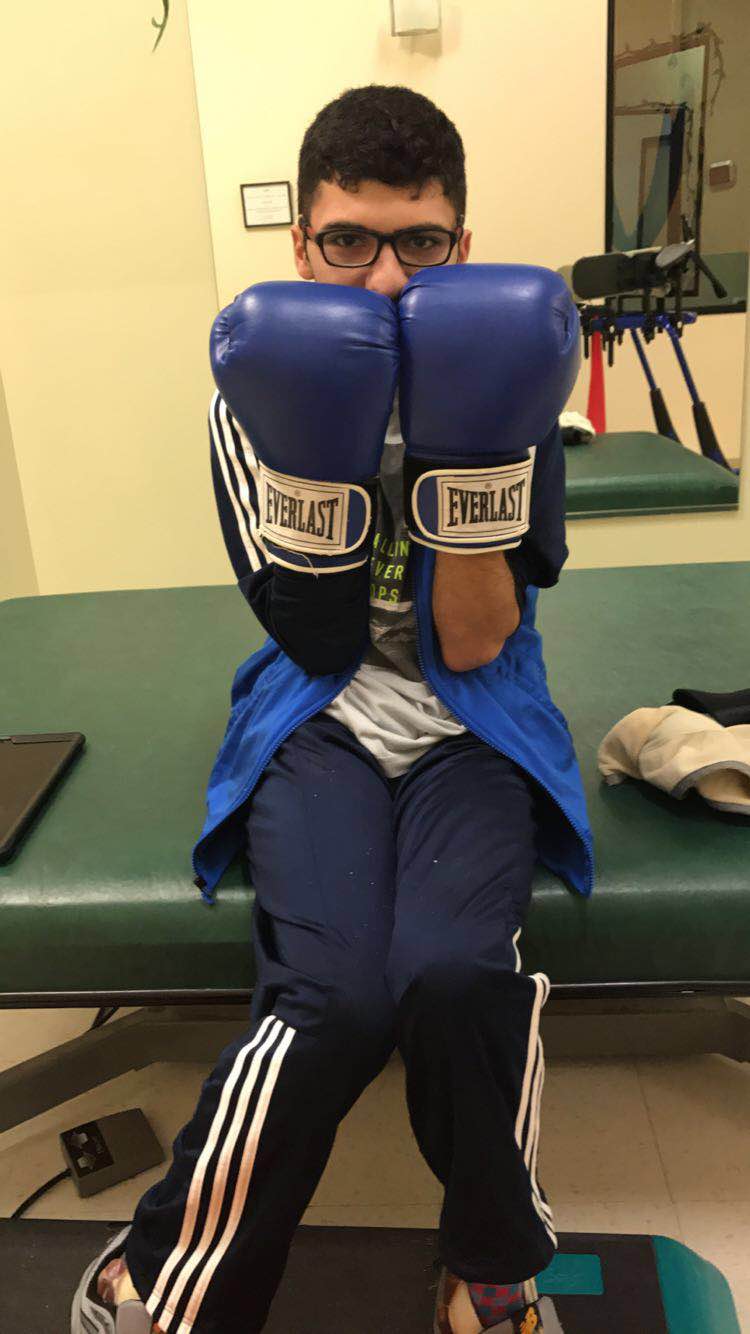 By Karim Tawfik, PRC blogger
I have a lot of goals for 2017. My first goal is to not be on a wheelchair cuz when we go to the mall or any place I want to be able to move by myself. I know that it will not come easy and I have to work hard. I want to learn how to type with my left hand and use my left hand more often.
I want to improve my speech to get girls LOL. I want to say to people what I have gone through and if you are disabled you can do anything you want to do but it takes more effort. I don't let that thing stop me from doing what I love.
When I got to Reach Therapy I didn't know how to do much but after I got here I improved very much. I don't want to stop reaching for my goals.
"Therapy has changed my life"

Communicators In Action
---