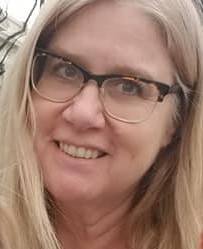 By Jane Odom, M. Ed, PRC-Saltillo, AAC Language Lab Training and Implementation Specialist
The AAC Industry is quite small in comparison to other industries. We serve a unique population of clients. When a student is deciding what path to take for their future, I highly doubt, AAC Specialist is even something they would consider. It just is not as popular as say, a firefighter, or nurse or even president. It is in our best interest to let young people know the opportunities that exist.
There are benefits for sure, depending on what you like to do. Problem solving, speech, language development, technology are just a few. I think the most meaningful aspect of this industry is actually giving someone a voice.
I have done presentations almost every year that my son was in school for his different teachers. I would go in with a variety of devices, let the students explore the devices as well as different access methods. If possible, I would introduce them to students they see in their school that actually use the device. We can talk about what it is like to talk with technology as well as many of the social challenges. This has opened so many doors to better understanding.
One of my son's oldest friends from first grade experienced all that I do. She would volunteer to help with community groups, field trips and go to work/play directly with students using AAC. This got her thinking about becoming a speech pathologist at an early age. When I started the AAC Language Lab, she helped me create smart charts for the site, and still does. She is now a senior at Northern Arizona University working hard to get her degree to become an SLP.
I love talking with her about why certain words are stored under different icons, how the different access methods work and what are the best ways to get kids talking. She is a sponge! I think it is so important to share our work so that the next generation of professionals know what AAC is and are ready to meet the needs of all students they may work with.
Think about the students you encounter that may have an interest in working in the AAC industry. There are many different paths - teacher, OT, PT, speech, classroom assistant, etc. Let's plant seeds so the up and coming generation knows about AAC and might want to look at choosing a career path down that road.
There are no comments yet. Be the first to post!
---
You must be logged in to post.

Making AAC Work
-

aac, therapist, teacher, career, college, education, university, OT, PT, student
---