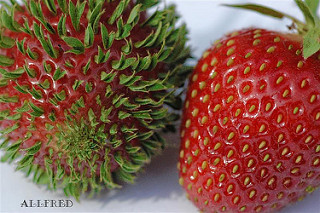 By Kyle Dinwiddie, PRC Blogger
It is funny how we judge someone by looks. We always think that a juicy, red apple is good. Even though it looks good, inside it may be brown with worms climbing out.
My mom and I watched an interesting movie named The Real Beauty and the Beast. I love the classic story where a beauty falls in love with a horrible beast. But did you know the story was true?
Pedro Gonsalvus was born with hypertrichosis. That is when someone has excessive hair growth on their face and body. Because he looked like an animal, people treated him like one. They kept him chained, and gave him to their king for a gift. The king was amazed and curious by this beast looking man. The king gave Pedro schooling to see if he could learn. Pedro was a very good student. He learned very fast. After the king died, the queen wanted to see if this beast could have a wife or even a family. She set up an arranged marriage for the beast. The beauty that was chosen was not named Belle, but Catherine. Even though she may had been curious about the man she was marrying, she wasn't told anything until her wedding. She was horrified to see that her new husband was a terrible looking beast. Like the story, over time, Catherine began to feel differently. It was even thought that she began to love him.
The couple had seven children. Four children were normal; three were not. Sadly, the hairy ones were taken from their parents and given as gifts.
I was sick at heart of how people treated Pedro and his children as if they were pets instead of people. But then, I remembered that one time I saw a homeless man, and I thought poorly about him. I thought maybe he wasn't very smart about his money. Maybe he spent it all on drugs even though I didn't know that. Maybe he just didn't have enough money to pay for a home or food. Maybe someone stole all his money.
We should be a friend to people who are different from us. Maybe they just need a friend. What is the difference between that homeless man and me? What is the difference between the beauty and the beast?
This is Kyle Dinwiddie and I thank you for your time.

Communicators In Action
---