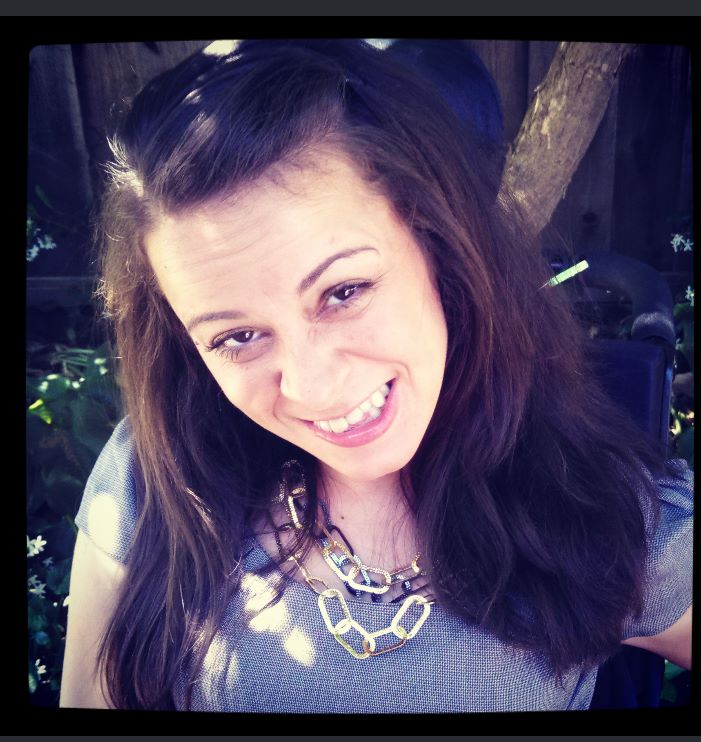 By Stephanie Faso, PRC ambassador
My name is Stephanie, and I'm 23 years old. I'm happy to share with you about myself, my communicative development, and my experiences as a PRC ambassador.
Stephanie
Like everyone else who's my age, I live a busy life. With the support of my ECO, I'm able to pursue a career through an education. I'm currently attending San Jose State University as a sociology major. I compose all of my answers and papers on my ECO. I've written over 400 song lyrics on my device, as well. I also performed in musical theater in 20 shows, and in four of them I had lines. I don't consider myself to be any different from my peers 'cuz I've got a voice and make sure that I'm heard.
The reason why I'm living my life to the fullest is because I have so many amazing people who have been supportive with my communicative skills. Since I have severe cerebral palsy, I don't have the ability to talk verbally. Even before I was diagnosed with cerebral palsy, my family taught me how to communicate regardless. I've have been lucky enough to have a mom who studied American sign language in college, so she started teaching me how to communicate through sign when I was sixteen months. I'm so fortunate to have had her teach me how to communicate when I was a little one.
In addition to my mom's support, I had this fabulous speech-language pathologist off and on since I was three. She evaluated my language development and she quickly figured that my receptive language was right on track with my chronological age. She decided to put me on the Liberator, which was a great start. My speech-language pathologist and I worked on labeling objects by showing me the sequences. I remember her telling me "to say car, push TRUCK, TRUCK, FAMILY, since cars are like TRUCKs, and your family rides in the car." I was lucky enough to work with the same speech therapist when I was in 4th grade, and she ordered me a Pathfinder after her evaluation. I was speaking one word responses in speech therapy, then a couple of months later I started speaking in short sentences. I felt like I had freedom for once, since I finally could speak for the first time. We worked on sentence structure, to meet my communicative and intellectual needs. I also practiced with my speech therapist on how to socialize with my peers, so I can get to know them better. My special education teacher and my speech therapist worked closely together, and my teacher integrated what I learned from my speech therapy into my curriculum. Also, my mom was great at encouraging me to communicate through my ECO at home and in the community. I'm so grateful to have an amazing support system.
I also work as a PRC ambassador. My responsibilities are to work at AAC events, talk to university AAC classes, and work with children and young adults who use AAC. I think it's like any other language; one has to hear the language regularly before they are more comfortable with speaking it. In those classes, I also show the sequences on their devices, and I even instructed a speech group a few times. I really love what I do.
Thank you for taking time to read my blog. If you would like to contact with me, you can e-mail me at faso.stephanie@gmail.com.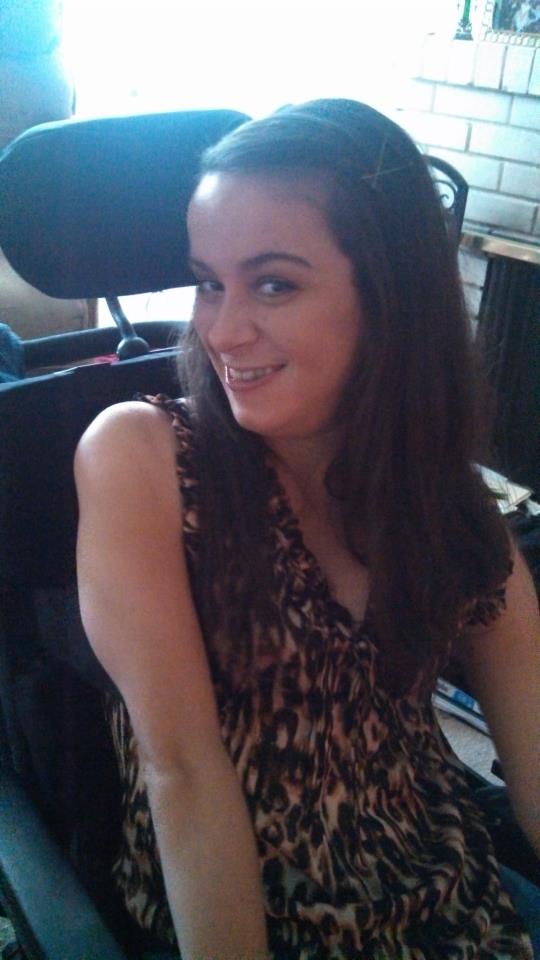 Stephanie

Communicators In Action
---