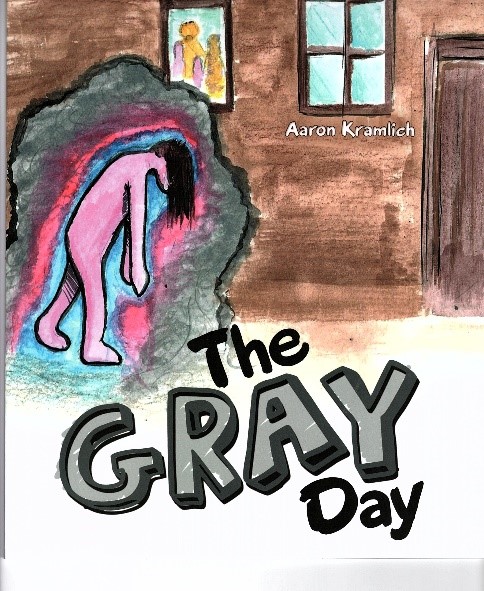 By Aaron Kramlich, author & illustrator and a super cool dad
Hi! My name is Aaron Kramlich and I'd like to share with you a bit about me and my new children's book, The Gray Day.
I live in Lawrenceville, Georgia with my wife, Christine, and my two daughters Alison and Kyleigh. I used to work in management 12 years ago but, after Kyleigh was born with cerebral palsy, I left that field to have more time to help with her needs. I started working as a paraprofessional in the public school system here in Georgia about 10 years ago helping teachers of children with autism and I found that I loved working with children and seeing them grow and learn. I left the public school system after my daughters got older and needed less of my time and decided to follow my dream to become an author.
I love books and reading and always wanted to write a book, especially one that could help children. I spent several months painting the illustrations for my book and writing a story that would appeal to children and maybe help them and their families just a little. That's where my book, The Gray Day, comes in.
The Gray Day is the story of a young girl who wakes up one morning and doesn't feel like herself. She's filled with emotions that make her feel, well, gray. She doesn't know what to do with these feelings, but starts to see that her gray day is affecting everyone else she comes in contact with during her day. She finally finds a teacher at school, a trusted adult, who shows her that it is okay to have feelings, even if you don't understand them, and that talking about those feelings can help to cope with them.
I wanted to write a story that would help children, especially those with autism or emotional issues see that, even though they may not understand why they feel angry or sad or frustrated, it was okay to feel, that how they treated others affected their feelings and that talking to someone they trust could help to understand and cope with those emotions. I painted the illustrations with pencil, pen and watercolor to be bright and appealing and, like a comic book, tell the story even if the individual might not be able to read the words.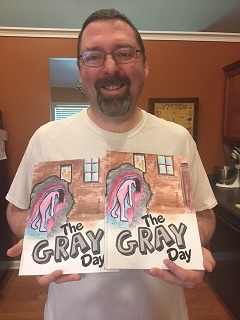 I hope this story can help many children, teachers and their families learn that feelings are natural, even the confusing ones, and communication is the best way to handle difficult gray days!
The Gray Day is available on amazon.com, barnesandnoble.com and you can find it on my book page at aaronkramlich.com.

News
---