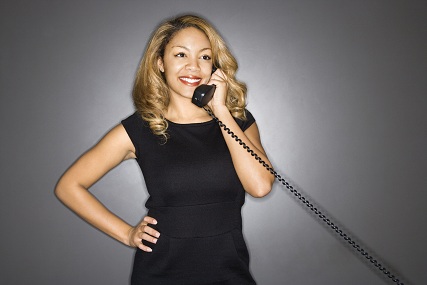 By Bob Segalman, Ph.D., D.Sc. (Hon), President Speech Communications Assistance By Telephone, Inc. (SCT) drsts@comcast.net
Telephone Relay
This invitation is for people interested in improvement Speech-to-Speech, the telephone relay service for AAC users and other people with speech disability (see [www.speechtospeech.org[(www.speechtospeech.org) for more information about STS). These talking points are numbered to correspond to the attached comments that our agency filed (with the support of other disability organizations). See that document for the reasoning behind each talking point. The FCC will look for the reasoning behind every statement that you make.
I will be glad to file for you if you send me: (1) your complete contact information and (2) write a few paragraphs about the talking points that interest you and (3) your connection with people with speech disabilities. If you know people who use STS or might benefit from STS please do not refer to them by name. Your comment will have more impact if filed soon.
If you prefer to file yourself, please copy and paste the following URL into your web browser http://apps.fcc.gov/ecfs/ and clicking on "Submit a Filing" and "Ex Parte". The proceeding numbers are 03-123 & 08-15.
One or more nationwide providers should be selected. STS should be provided by the FCC without any responsibility given to the states.
2-3. There are thousands of potential users but the FCC or another entity would need to commit to identify and teach them to use STS. If the providers are expected to identify and teach consumers to use STS, they would need to have the expectation of sufficient profit to justify that effort and to justify improving the quality of the service so that more consumers will want to use it. 4. Having a single entity provide the outreach nationwide will resolve a series of administrative problems preventing the current outreach effort from being effective.
Bundling the STS outreach with that for other relay services will not work because outreach for STS requires a completely different method that outreach to people with hearing disabilities.

Some payment for STS can come from the TRS fund, but that will not be sufficient to conduct the necessary outreach.

The structure of a national STS outreach program requires defining the parameters of the potential user population and that would require a survey of the medical professionals who have had ongoing contact with that population. Such a survey would provide the information necessary to structure an outreach program.

The FCC seeks comment on how to establish rules to clearly define and oversee the eligibility, registration and verification of STS users. From our perspective, the purpose of registration (administered by the providers or the FCC) would have been 1) to identify legitimate users and encourage them to work together and in cooperation with providers and government relay administrators to build an active consumer base to improve quality of service and increase usage; 2) to reduce misuse of STS (particularly by people who are incarcerated). Unfortunately, neither of these goals can be met through registering STS users. Recently, we were informed that if the FCC registered users, that data would only be available to the FCC and the providers and could not be used to introduce users to each other or to so that users could work together as described above. We were also told that in California the PUC has worked successfully with the correctional institutions to substantially reduce abuse by inmates. For that reason, we think that required registration of STS users is not appropriate. The FCC should only consider voluntary registration if it were done such that it would not discourage use of STS by this shy and fearful population. Building ways to introduce users to each other and building consumer leadership should be required of outreach programs.

Other matters: We encourage the establishment of profiles of all the users to facilitate regular and emergency STS calls by having necessary information available to the CA. That way information on user preferences will not need to be identified each time the consumer calls STS. We support the establishment of an STS advisory council to formulate the STS outreach plan. The council could also help establish mandatory minimum standards for STS CA training and performance. When a STS user is silent, the CA should wait at least 60 seconds before disconnecting because many users have complex disabilities which may prevent them from having a continual flow of conversation.
There are no comments yet. Be the first to post!
---
You must be logged in to post.

Communicators In Action
---