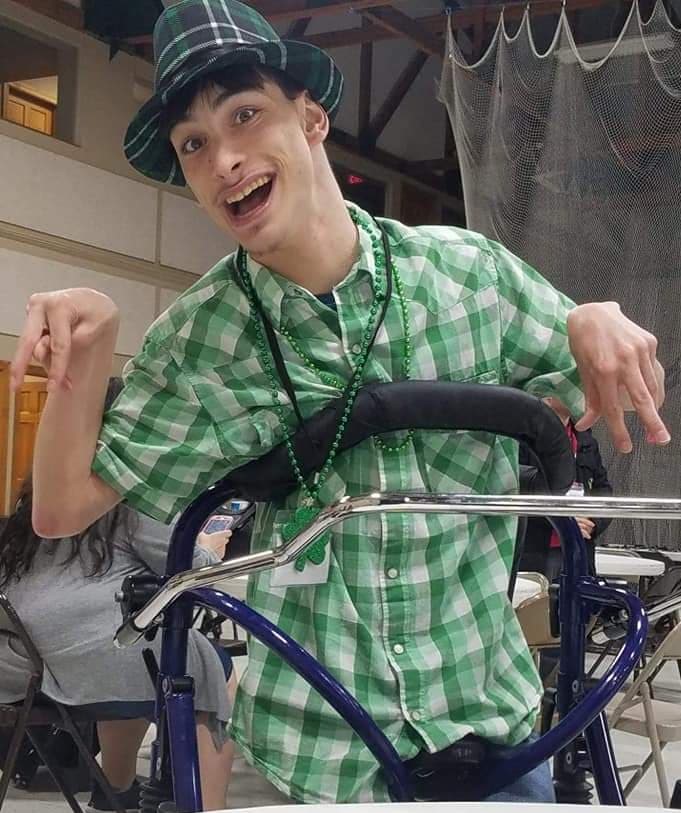 By Kyle Dinwiddie, PRC-Saltillo Blogger
Have you ever seen Abbott and Costello's Who's on first comedy routine? It is a classic comedy of misunderstanding where two people discuss a baseball game. At times it's as if they both are speaking a different language. Using an AAC language device can seem like a different language to some people who are not familiar with a communication device.
Last week I went to an early St. Patrick's Day dance party, I dressed up in my finest green clothes and went to the shamrock dance hoping to make some new friends. It was the same group that had hosted an earlier Cosmic glow party for New Years.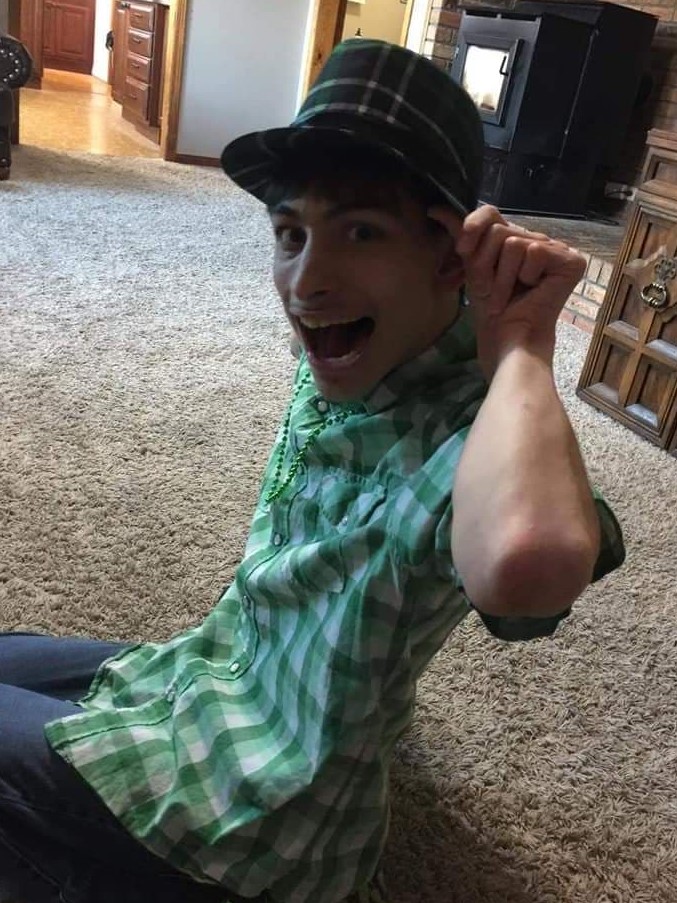 The Shamrock dance had a DJ and cool green cupcakes which looked great, but were sweet enough to make your mama's eyes cross. The music was wonderful for the most part. It was a mix of hip hop, country, and of course slow love songs, ugh! The girls were everywhere. I quickly spotted a girl who I wanted to ask for a dance. But I kept getting blocked by another girl I met at the last dance. So I danced with her to several songs before getting me one of the green cupcakes.
While eating my cupcake, I saw this dancer doing the shuffle, the salsa, the waltz, and break dancing everywhere! I thought to myself that I would like to meet this magnificent dancer. My dad tracked the dance man down and brought him over to talk to me. After turning on my Accent 1000, I began to introduce myself. He was surprised! But after asking for his name, this guy turned to my dad and asked for a piece of paper and a pen. I thought that he had some weird name that was a different language. But to my surprise, after giving him a napkin and a pen, the man wrote out, ''My name is Andrew'' and showed it to me. Thinking that was strange, I asked him some more questions. Sometimes he answered aloud and sometimes he wrote the answers out on the napkin. He must have thought that I was deaf because I use a communication device. Actually, I didn't know what he thought. Maybe he thought that because I wrote everything out, he should too. It was very funny that he did not realize I could hear him. I left the dance, asking myself why he did that. Many times people do not understand non-verbal persons or someone using an aac device. The next time this happens to me, I need to remind myself about the times that people do treat me better and actually talk to me once they understand.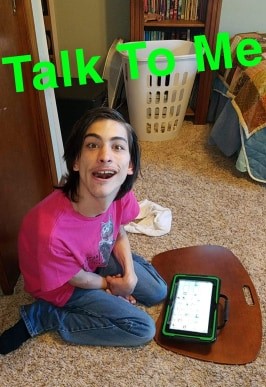 I will do my part to educate them. But in my lifetime of almost 21 years, I have learned to let those things go and be nice to people who don't understand. And that can be extremely hard, believe me. But you should always be kind and patient to others, and hopefully, they will learn.
This is Life with Kyle and I will talk to you next week.

Life with Kyle
-

communication partner, AAC, disability, preconcieved notions, cognition, communication, device
---