By Kyle Dinwiddie, PRC-Saltillo Blogger
Last Sunday, we visited a new church. My dad had heard about it through friends. So, even though the church was farther than we usually go, we went. And as usual, I had my Accent 1000 with me.
Everyone at the church seemed very nice. One woman came over to introduce herself. She seemed very interested in my talker. But as I looked up, after writing a message to her on my device, I saw her walking away. That was frustrating. Then there was a guy who came over. While he introduced himself to my dad, I quickly wrote out, "This is my talker. It helps me speak." The man just awkwardly looked at my device, then smiled and said in a weird voice, "Cool." Several other people came over to greet us, but none of them were willing to give me the time to speak. Every time I would write out a question or statement on my Accent only to look up to see them walking away.
As the worship team led the song service, my dad and I started jamming out. There were several drum solos throughout the songs. We really enjoyed it. It was like being at a loud rock concert.
But it was during the offering time when things got weird. The church had offering buckets on the podium. And as the worship team played music, people would go up to give their offerings. But instead of each person going up individually to give an offering, they went up as couples or family groups to give their offering. It took a really long time because a little group would give an offering and pray, and then the next little group would give an offering and pray, and so on and so on. And each little huddle spent a long time praying over their offering. I couldn't imagine what they were praying about. It was kind of uncomfortable. But it actually got stranger. After the offering was collected, the pastor announced that he wanted them to double it! Apparently, he didn't think the first offering was enough. So I sat, with my parents, dumbfounded as another offering was collected.
After the service was over, more people came over to say hello. This time I was ready with my Accent. Just as before people were astonished by my talker, but again as I would look down to write out a question or statement, I would look up to discover the person had walked away. They were all very nice but not very patient.
Unfortunately, this happens a lot. I have become very aware of my experience that many people aren't willing to give me the time to express myself. I have to write everything that I want to say out on my communication device. This takes time, and many won't wait. People are impatient especially towards others that are different. Building relationships take time. Why do we long to have friends if we aren't willing to invest the time to grow that friendship? Taking one minute or two to listen to someone is the greatest gift you can give someone. And their friendship will be well worth it.
This is Life with Kyle and I will talk to you next week.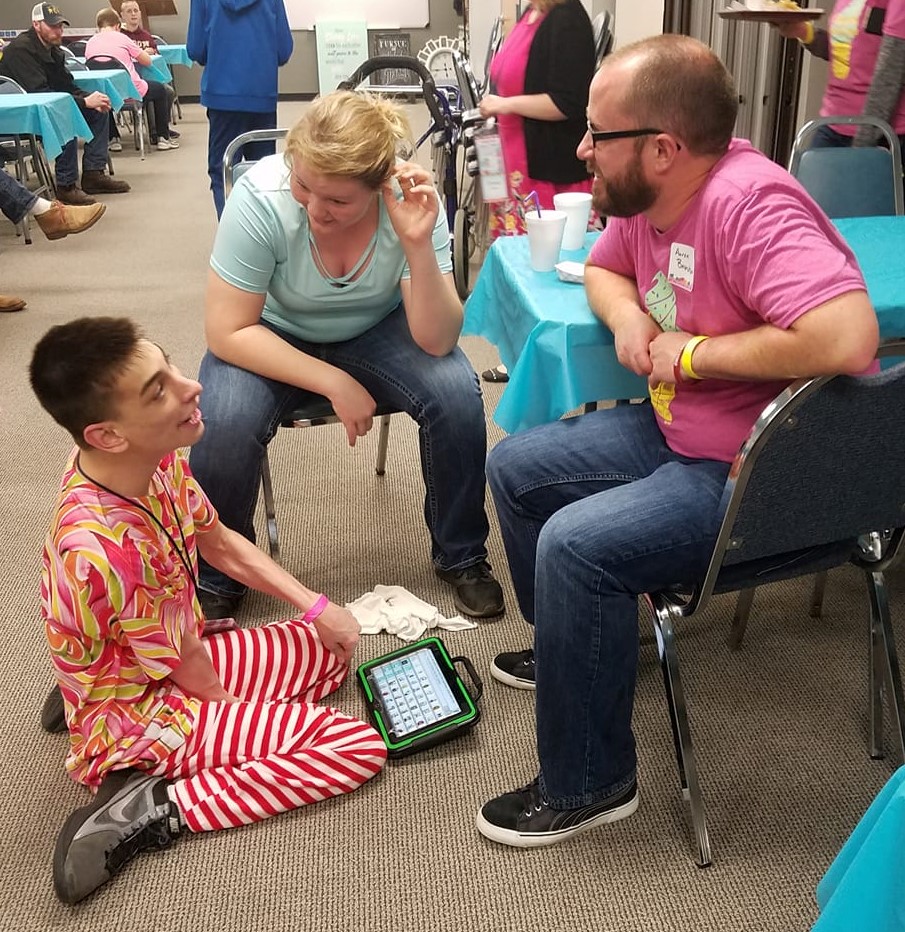 
Life with Kyle
-

AAC, Accent, communication partner, frustration, church, offering
---