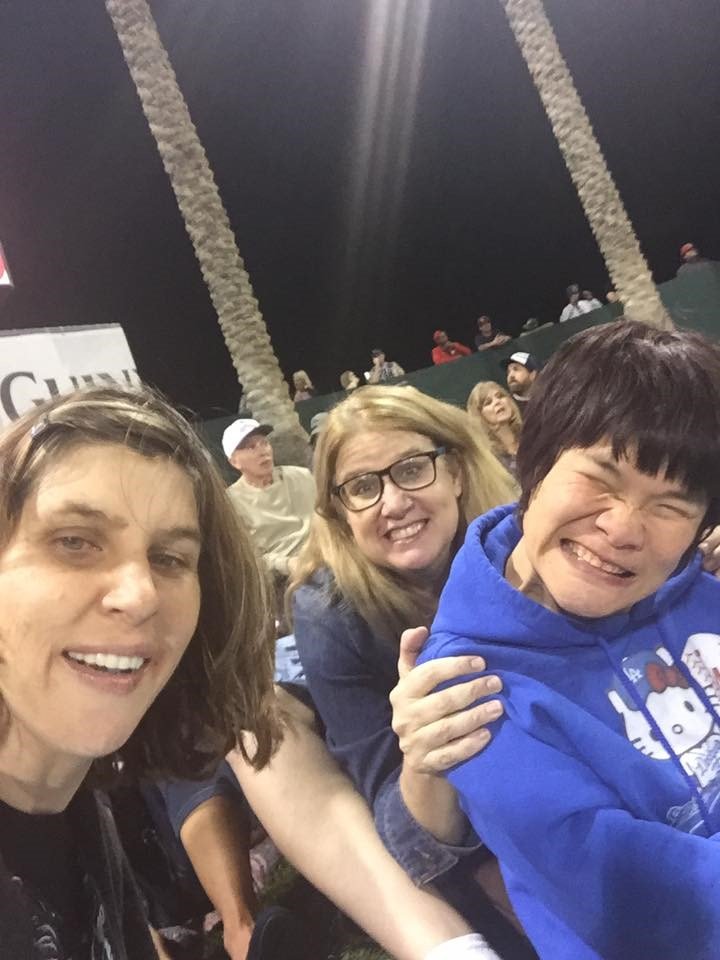 By Kim Vuong, PRC-Saltillo Blogger
One of the hard things about the pandemic is that it has disrupted many of the traditions that we've developed in our lives. We all have events that we look forward to going to each year, and return from with some happy memories that we can think back upon.
For my boyfriend and me, a visit to see baseball spring training in March was one of those traditions. 12 years ago, the Los Angeles Dodgers moved their camp from Florida to Camelback Ranch—Glendale, near Phoenix, Arizona. That's about a six hour drive from our home in Long Beach. We would make it into a four-day trip, driving east on Friday and then returning on Monday.
Going to spring training is a chance to get away from work and all the stresses of daily life. Besides watching baseball, the trip also gives me a chance to enjoy going shopping at the outlet stores that are nearby, and to visit one of the casinos to play Keno. It's also a time to see friends.
We had to miss spring training last year because of the pandemic. Major League Baseball suspended the normal spring training and delayed the season. We had to cancel our hotel reservation. By the time that the MLB finally was able to resume, it was summer, so the team just had a few preseason workouts at Dodger Stadium in Los Angeles to get ready for the shortened season.
We had hoped to go to spring training this year. My boyfriend and I both got our vaccine shots, so we feel safe now. But tickets are expensive and it's harder to go to the games. According to the Los Angeles Times, in order to have social distancing, the Dodgers only are allowing less than 20 percent of the usual capacity crowd to attend games, and they're spacing out the seats in pods. If you go with your family members, you have to sit at least six feet away from the other spectators.
A few week ago Brian started looking for spring training tickets. He has keep looking on the team website and calling the stadium. After all his effort, we finally got ticket. Having our traditions is important, and we plans to keep this one going.

Communicators In Action
-

baseball, spring, spring training, travel, vacation
---