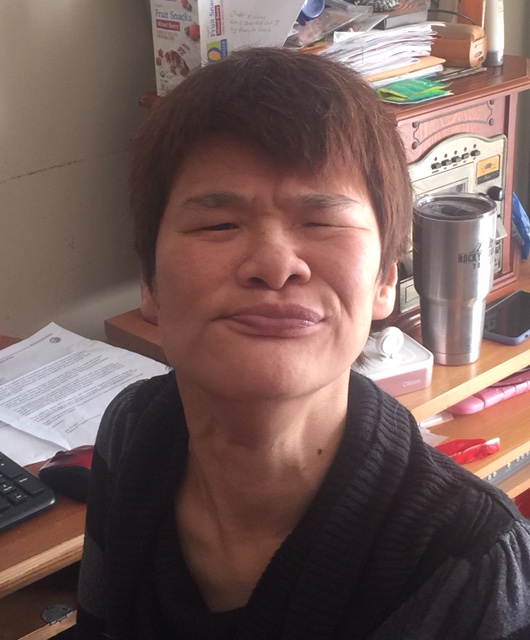 By Kim Vuong, PRC-Saltillo Blogger
Last November, we elected a new President, Joe Biden, and whether or not a person agrees with his political views or policies, he's clearly remarkable in one important way. President Biden is a stutterer, a challenging disability for a person in public life who has to give speeches, answer questions and press conferences, and engage in political debates.
President Biden has been open about his struggles as a young person to deal with his disability and to overcome it. When he was little he would practice everything in the mirror. Biden has spoken publicly of being teased throughout his childhood about his stutter. As an older adult, he sometimes struggles with a word or takes longer to respond.
I can appreciate what he has gone through. As a person with a disability, I know how it feels to be teased. But that hasn't stopped me or the president from speaking out and advocating for myself and others. In that sense, I think the President can be an important role model for everyone in the disabled community.
Hopefully, President Biden will draw upon his experiences and be motivated to do more for Americans with disabilities, including having some of them in his administration and seeking advice from others. People with disabilities can advise him on healthcare, transportation, housing and many other issues that present special challenges for us, because we live with those challenges every day and have ideas about how to solve them. And if I could speak to the President, I would suggest to him that he would help people understand that people with disabilities are important too.
I'm encouraged by some signs already, such as how his administration changed the White House website to make it more accessible, and how he used a sign-language interpreter for his first press conference to make it easier for people with hearing disabilities to follow along. But like the rest of us, he needs to do more for people with disabilities. I am hopeful that President Biden can be a mentor for the disabled community.
There are no comments yet. Be the first to post!
---
You must be logged in to post.

Communicators In Action
-

speech, impediment, stutter, biden, aac, communication, language
---