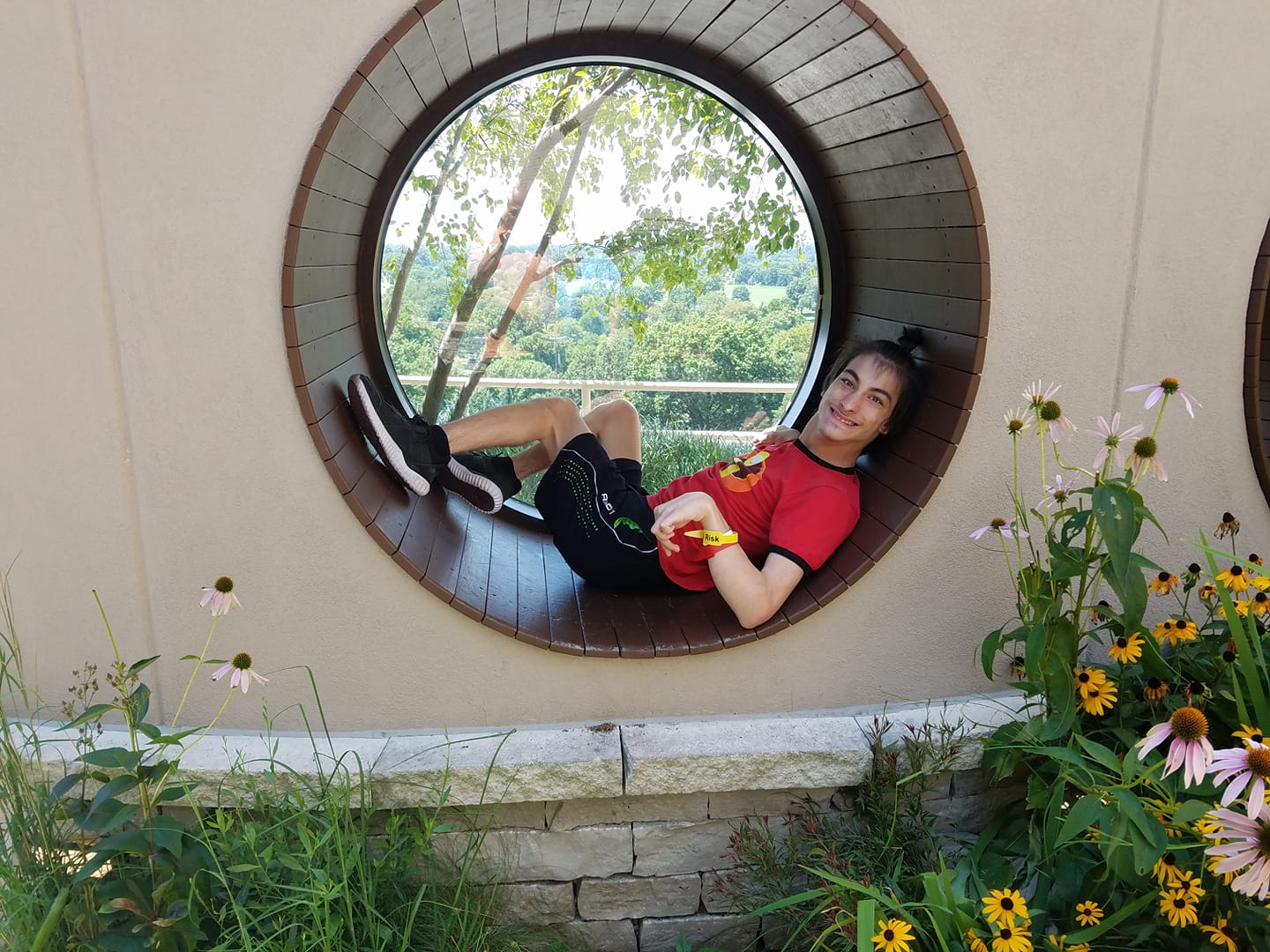 By Kyle Dinwiddie, PRC-Saltillo Blogger
We have the best neighbors in the world. We look out for one another and are always ready to lend a hand when needed. Every year we usually exchange cookies, but a couple of our close neighbors bring us gifts. This year one neighbor gave us a basket filled with all kinds of goodies. And hidden at the bottom of these goodies was a puzzle! It was a 500-piece puzzle of what seemed like a jungle scene. I couldn't wait to dive in and build it. I have always been intrigued by how things go together.
My dad cleared off the kitchen table and dumped all of the pieces out. While spreading out the pieces, he admits to me that he wasn't very good at puzzles. As I scanned over the pieces, I was looking for pieces that went together. When I found a match, I would tell my dad. It was fun, and I was, for the most part, able to find matches. But my dad, on the other hand, didn't like my method. He was looking for border pieces. He didn't want to look for any matches that weren't a part of the border. He thought finding the border would make putting the puzzle together a lot easier. This was hard for me to understand because that wasn't how I usually do puzzles. I kept finding pieces that went together. I found it very fun and challenging. My dad, on the other hand, was beginning to sweat, circling the table and looking for pieces. Concerned, I asked if he was okay.
Without looking up, he quickly announced, "Yes, yes!"
I shrugged and started looking again. I kept pointing out matches that were not the border. This was frustrating my dad.
We worked late into the night. I got tired of doing the puzzle and I gave up for a while; however, my dad was determined to keep putting pieces of the picture together. But my curiosity prevented me from staying gone for long. I soon came back to help him again. I was amazed. I could see different fishes, sea anemones, birds, and a giant rainbow forming right before my eyes even though there was a lot more puzzle to put together. My dad was nervous about leaving the puzzle pieces unattended. He feared that a piece would come up missing or possibly our naughty cat, Alfredo, would run off with a puzzle piece or two.
2020 is like a box of 365 puzzle pieces. Isn't it comforting to know that our creator will help put each piece into its right place even though there will be times when we try to put a piece in the wrong place? Many times we think we know what the picture or what His plan is. But then He reveals another piece that shows something that wasn't seen before. I think 2019 was somewhat challenging for many of us. I know that I am still dumbfounded by my past year. But maybe 2019 was just one piece in His beautiful master plan that will become clearer when He reveals another one of His pieces in 2020.
I hope that everyone had a good New Year. My resolution for this year is to climb mountains and drink Starbuck's. What I mean by that is I want to reach higher heights while learning what my limits are, and of course, drink some Starbuck's.
This is Life with Kyle and I will talk to you next week.

Life with Kyle
-

AAC, Kyle, puzzle, 2020, life
---