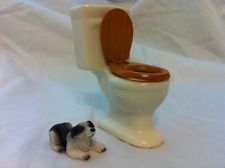 By Sarah Wilds, M.S., CCC-SLP
Last week I got the pleasure of meeting Liam, a bright-blue eyed 3 year old. Liam has severe apraxia and had been working for several months on imitation of vowels and consonants. His speech pathologist thought he might benefit from AAC and asked me to come work with the two of them to see if Unity would help him communicate. At the end of the session, "help" was an understatement – Liam was HAVING FUN with language!
In the therapy room was a bright pink dollhouse and lots of dolls/ furniture closed up in a box. Liam sat quietly on a chair, waiting to see what this Accent 1000 was and what his target sounds were for the day. He shyly looked at the box and was a bit startled when I used the Accent to say OUT and promptly took out a cute dog. He reached to that bridge (our preposition button) and imitated OUT. I reached in the box and grabbed the first thing I touched – a toilet. The shyness evaporated and he started giggling. (Side note – I have three boys of my own and should have guessed where this consultation was going!)
So, if you are a three year old boy, what would YOU do with a puppy and a potty? Put the puppy in the potty, of course. And when the puppy had had enough, Liam told me to take it out! We had plenty of times the puppy talked as well… GO IN and DON'T GO IN; WANT OUT or WANT IN.
Once he realized these prepositions carried power, he started experimenting with other ones – so, while in the potty, the puppy turned BACKWARDS/ OVER/ UPSIDE DOWN. He also stood ON and OFF the top of the seat.
The best part about exploring prepositions with just a puppy and a potty is that it lent itself so well to commenting about the actions. We had lots of OOPS and YUK which caused even more hysterical laughter from Liam.
So the preposition proposition… are puppies and potties relevant to a preschool classroom? ABSOLUTELY! The speech therapist who worked with Liam in his classroom quickly saw the power of these few words and how they could be used across environments – building with blocks, making crafts, and looking through books. But two hurdles have already been cleared… Liam has experienced FUN with language, and knows the power of these prepositions!
Side Note: Liam was using 84 sequenced Unity and had LOTS of words at his disposal! However, our new Unity 28/36 sequenced vocabularies also have these prepositions… so if you're working with someone who can't access quite as many keys, try these new areas out – lots of functional words, but larger buttons.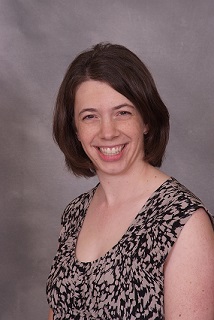 Sarah Wilds

Stories and Strategies fo...
---