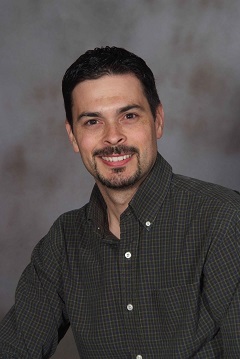 By Daniel F. Dardiz M.A. CCC-SLP
For the majority of us who have the privilege of working with individuals who may have special needs, we picture the young child beginning their first "communicative steps" learning how to access their devices, communicating those first words and phrases. This is such an awesome time as we see the true power of communication. What many of us often do not have the opportunity to see is this same child graduating high school, moving on to college, obtaining their first employment opportunity, and establishing their own life and independence.
Several years ago, an opportunity presented itself to listen to a number of individual professionals who needed the assistance of an Augmentative/Alternative Communication devices. Individuals who like you and me independently formulate their own messages, utilizing their own communication systems. They are able to access their environment (computers, light switches, cell phones, etc…) with the assistance of environmental controls to pursue a life of employment and recreation we all enjoy. Their perspective of life, and the challenges they faced are so valuable to us, especially to see the "big picture" for each and every individual we come in contact in our professional lives.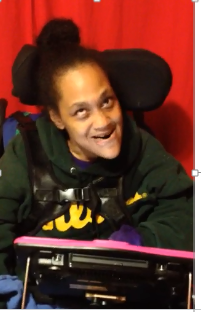 Nicole Yates
Some of the topics that were covered included benefits and challenges of individuals who use AAC in the workplace, types of employment opportunities, and components of a successful employment. Clearly there are many benefits for individuals who take the step out into the "real world". Some of these benefits include financial stability, increased self-esteem and confidence, as well as independence. Many of these individuals build a strong network of friendships much like you and I do through social networks.
Employment opportunities are just as wide open and available as to you and me including technical/vocational, administrative/clerical, artisans, free-lance writing, and consulting. The challenges they face are also just as significant. Many barriers continue exist due to a lack of understanding of each individual. Challenges which include limited adult training/support resources particularly in helping to transition individuals from a school environment to a work environment. Public perception can also play a factor of how individuals with disabilities can indeed participate in the workforce. Transportation is also another area of concern, particularly in regions of the country where access to public transportation is limited.
Though these challenges remain, there are many positives to consider. There are examples of employers who extend transitional services to individuals use AAC, such as taking on student interns promoting the transition for school into the work force. Many of us were extended this opportunity in our own professions, and because of it, we grew not only in our skills and knowledge of our craft, our ability to build social relationships also were also cultivated. The ability to use various media platforms, social networks, etc… because of the nature of technology and how it is becoming more and more integrated on a daily basis, is also something advantageous to individuals who use AAC. Many of their own communication systems are already equipped to access these items easily for both employment as well as social interactions.
As we consider those young children who come to us in need of unlocking their own doors for communication and independence… keep in the back of your mind the potential future they will be able to enjoy because of the foundations built today.
There are no comments yet. Be the first to post!
---
You must be logged in to post.

Stories and Strategies fo...
---