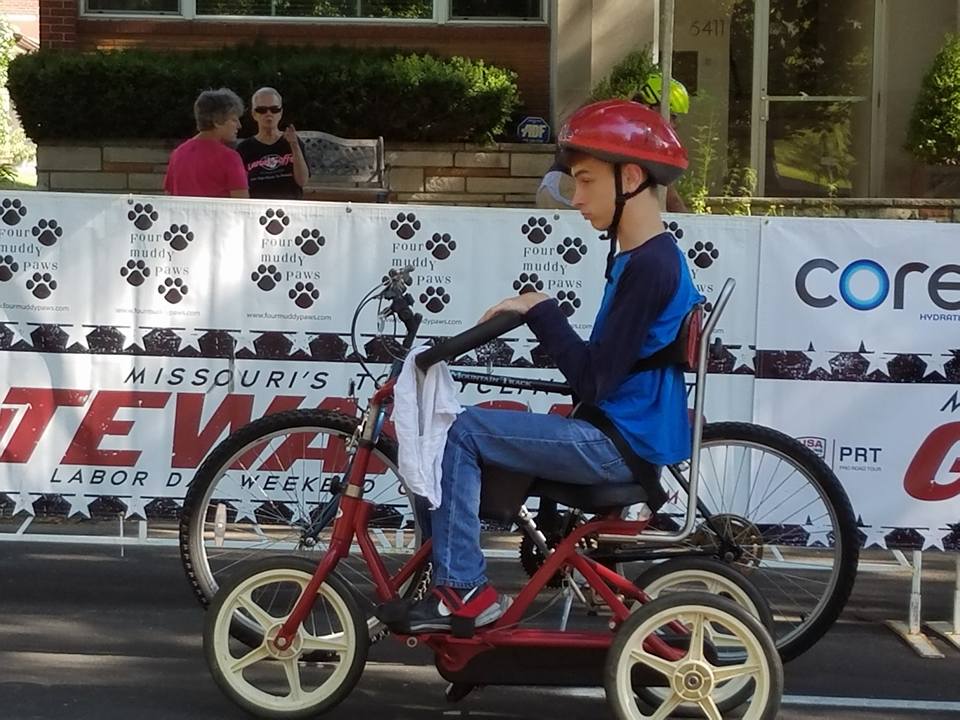 By Kyle Dinwiddie, prc-saltillo blogger
OVERCOMER
I really like the song by Mandisa called "Overcomer." It talks about how we can overcome things when they seem impossible. And every time it's on the radio, I boldly sing it in my loudest voice. It is an awesome song.
Labor Day weekend 2 years ago, my dad and I took part in the Ride to Unite at the Gateway cup bike race at St. Francis Park in Saint Louis. Ride to Unite allows people of all ages and abilities to ride on part of the Tour de Francis race course. If you made four laps around the course it was about 5 miles. We were not required to complete the entire four laps, but I planned on trying to do so.
The weather was just right. I was amazed by all of the bikers. It was exciting to be in such a crowd. And after all the announcements, the countdown began
10, 9, 8, 5, 7, 8, 7…Our counter had lost his count, but soon with help from others the countdown was completed and the race began.
About a half mile into the race, we started down a hill. This was a gigantic hill. Spit was flying out from my mouth like a dog with its head out the car window. My legs were pumping the bike pedals so hard smoke began to trail behind me like a jet plane.
That's when it happened.
BOOM! Down I went. Sparks went flying as I skidded down the hill on my right side. I was mortified as bike after bike rode past. I wanted to disappear into the street. My dad came to my rescue. Thankfully the only injuries I received were a road rash on my shoulder and some scratches on my helmet. I guess it was a good thing I was wearing a helmet.
My dad was very worried and hovered over me like a mother goose looking after her babies. And all I could think about was how embarrassed I was. I couldn't believe I fell down with my bike. There were people sitting on their porches watching the race, and here I am on the ground. I am sure that they saw my fall. As riders rode by, I wondered, "Will I be able to finish the race?"
After my dad got the bike back upright and made sure I was okay, we slowly began again. Several people rode along side us giving us encouragement. And I could see that I was getting closer to making the first lap. It was so thrilling to hear all the cheers that I decided to go for another lap.
I was able to finish 2 laps. That means I rode 2.6 miles. I could have tried for a third but our time was up and other racers were on the course.
The next time I completed a triathlon, I was a little nervous when it was time to ride my bike. Will I fall again? But everything went wonderful and I was able to complete the ride.
Yay!!
Sometimes in life you might crash and burn; and you may think, "Well! This is hopeless!"
But don't give up. Nothing is hopeless! Nothing is impossible! You can do anything that you set your mind to. Be brave! Be strong! Be an overcomer!
This is Life with Kyle, and I'll talk to you next week.
There are no comments yet. Be the first to post!
---
You must be logged in to post.

Life with Kyle
-

kyle, aac, challenges, overcome, bike race, triatholon
---