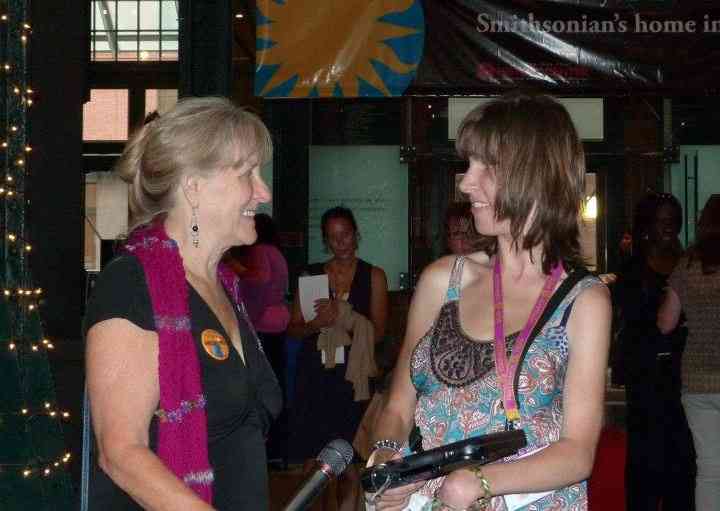 By Dr. Caroline Musselwhite Ed.D., CCC-SLP, Krista Howard, PRC Ambassador
Caroline and Krista
What Is Out and About?
Out and About is a Group of AAC users and their supporters who get together and learn from each other. The group started with 3 teenage girls, and grew to form 3 groups (West, East, and Central phoenix). Currently, both West and Central groups meet for about 2 hours once a month.
Who Should Come?
Our events have included: multiple ages (from 3 – 50s); range of communication devices and language systems; various access methods (direct selection to scanning via mouth switch to two switch scanning); mobility (both ambulatory and wheelchair users). Heterogeneity of group is a good thing, as it lets AAC users be learners and mentors!
Why Form An Out and About Group?
Although a wide variety of purposes is possible, we have focused primarily on social and communicative purposes. As with any other group, however, an Out and About group evolves over time, so no two groups will be exactly the same!
Where Should Groups Meet?
The groups meet mostly out in the community. Sample places have included: - Malls and shopping places such as Target - Sports events such as ball games, bowling alleys, and ice skating rink - Snack places such as yogurt, ice cream, or coffee shops - Student homes, for events such as pool parties and cookouts
How Does It Work?
The group engages in fun and learning activities to promote use of the AAC device. The families also learn how to use and model the device. One big sister even got a scholarship for writing about the Out and About group!! Sample activities include: treasure hunts, interviews, crafts and cards, taste tests, and scavenger hunts.
For more information, see:
Out and About: AAC in the Community (2005) by D. Wagner, C. Musselwhite, and J. Odom.
A CD also entitled Out and About was developed by Musselwhite, Wagner, and Odom. It includes: Case examples, Forms, Handouts & Flyers, Materials, Tech Tips, and Video Clips. This CD is typically $35 + 10% p & h. If you order by e-mail (listed below) and specify 'AAC Language Lab' you get the special rate of $15 + $2 p & h.
Dr. Caroline Musselwhite; carolinemusselwhite1@me.com

Communicators In Action
---