By Jane Odom, M.Ed, Director of Implementation Resources
The AAC Language Lab has teamed up with News-2-You to bring weekly supports for Unity® on PRC's family of devices. News-2-You is a weekly newspaper used in special education classrooms for beginning readers and students with special needs. Every week, students can connect with the world through concise symbol-supported news articles, puzzles, games and recipes. Each edition provides stimulating information on reader-friendly topics. It is designed for teaching and expanding communication and literacy skills from basic awareness of symbols and print to reading fluently with comprehension.
The weekly News-2-You newspaper improves communication through fun and educational activities for individuals of all ages and abilities. Subscribers of News-2-You will discover that individuals can participate in all activities using these pre-made supports whether they are using sequenced Unity or Unity one-hit. Supports are available as a free resource on the AAC Language Lab.
News-2-You supports include:
An uploadable activity row
Activity Row
Smart charts for core vocabulary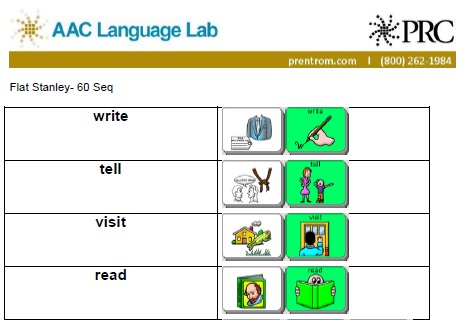 Smart Chart
News-2-You page

Page support
In addition to the pre-made supports, the site also has informative videos to help you with the weekly memory transfer as well as instructional videos to help with implementation in the classroom.
We hope you find this new resource useful.
Have a great school year!

News
---