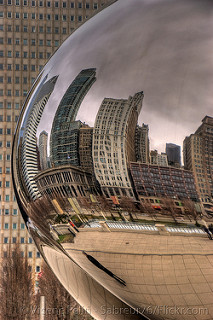 By Hank Poore, PRC Blogger
I went to Chicago last Wednesday through Saturday for the beginning of Spring Break. I was there for a doctor's appointment but we had fun also.I went with my mom and my sister.The first day we went up to the Willis Tower. I went out on something called the Sky Deck. It was all glass and it sticks out from the side of the building. But our favorite thing to do in Chicago is eat. We ate at Quartino's, Yolk, Doc B's and RPM Italian, which is my favorite.
Yolk is a breakfast place and I always get the Oreo pancakes. We go there every time we are in Chicago and we always have to wait. It's that good! Doc B's had some killer guacamole and I had a noodle bowl with shrimp that was really good.But my favorite of all time is RPM Italian-this is our third time eating here! I had truffled garlic bread, bucatini and some of my mom's and sister's food. Their favorites are the crispy artichokes, King Crab bruschetta and other pasta dishes. It is so good – it's like Italian on drugs!
Share this:

Communicators In Action
---