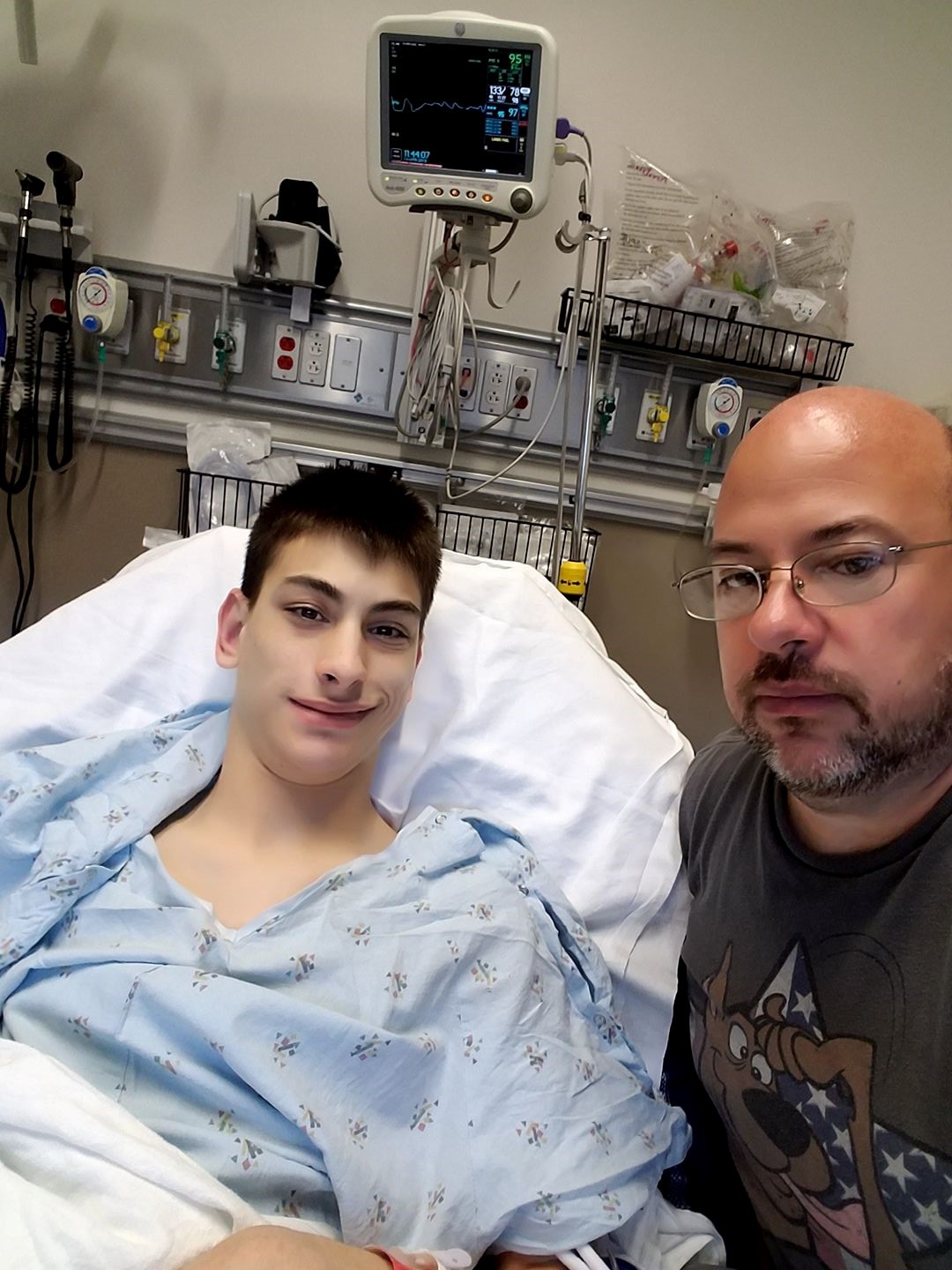 By Kyle Dinwiddie, PRC Blogger
The Stronger Men's Conference was finally here with some literal lightning and thunder welcoming it. I am not talking about my ear infection either. What is better than starting the day with a caramel corn macchiato at Brew Brothers and a coffee cake muffin of course?
Later, while we were driving, my dad pointed at a black spot on my lip. I licked it off and ate it, thinking it was leftover from my muffin at Brew Brothers. My dad was shocked by me eating it. You may be wondering if it was from the muffin. Well I don't know what it was, but I ate it. In life if there is something on your lips, you should eat it. It is the facts of life. Well, that's what I think anyway.
We drove awhile, and my dad's eyes began to get heavy. Time for Monsters! We bought our first Ultra Violet Monster energy drinks. They tasted better than grape soda, and woke us up for sure. They were amazing! As our custom I challenged my dad to a burp challenge. It was a tie.
We found our hotel. A man with a big beard checked us into our room with NO dresser anywhere! What could we do with our packed clothes? We left our clothes packed and we headed to the conference. We got there and it was fantastic. We liked the football player's interviews, and the teaching was awesome. The opening was incredible. There were amazing lasers, explosions, guns firing, flames shooting, men repelling from the ceiling, motorcycles flipping on stage. It was exciting, crazy and awesome at the same time.
I was reminded from the teaching how blessed I am to write for you. How blessed I am that I can write for God's glory and tell you about Him. Also I can run the race of life God gave me, beside my Lord. Not looking around and comparing myself to others, but keeping my eyes forward and running MY race.
We finished and went for pancakes from I Hop. The waitress told us that we had to wait. We waited. People came and went. They got seats. We waited for 45 minutes and gave up. Run your race. We went to a waffle house and got biscuits and gravy. The biscuits were burnt.
We came back to our room and I heard someone talking. It was just the TV my dad had left turned on. And that was the first day of the Stronger Men's Conference.
The next morning I went to the hospital for horrible stabbing pain in my stomach. My dad and I waited, and waited. The secretary saw I was in a lot of pain. Finally we went back and the doctor did a cat scan. I had a kidney stone! This time it was me and not my dad. I found it very ironic last year my dad had a kidney stone at the same conference, and this time it was me. We might just stay home next year.
Now I don't usually show I am in pain, but this time I yelled. The Men's Conference was cut short. I had surgery and spent the whole day at the hospital. My mom took us back home.
The next day my uncle came to our house and cheered me up. Sometimes things go around and around regardless of your plans. Many times your plans may not work out how you wanted. Life is very ironic. We may not understand why things happen, but we have to trust that God has got it all under control.
This is Life with Kyle and I will talk to you next week.

Life with Kyle
---