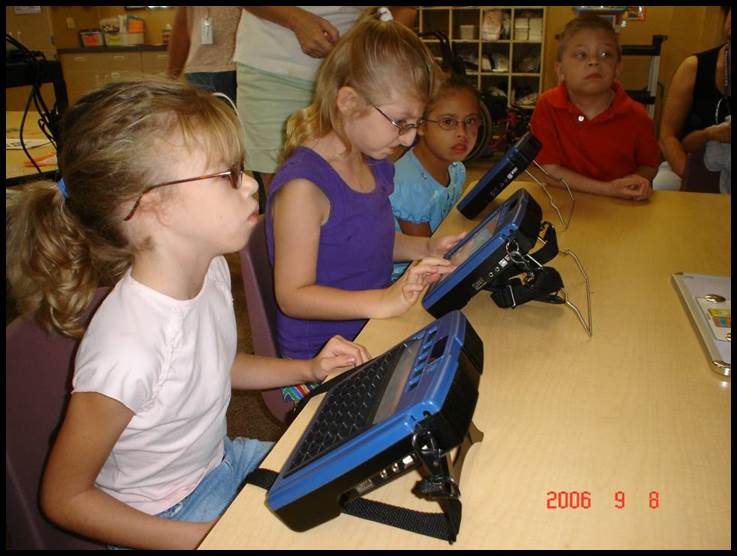 By Jane Odom, M.Ed, Director of Implementation Resources
It is a known fact that students who write become better readers. Students learn to write when given daily opportunities to see others write. They must also have frequent opportunities to write without standards to make progress in the process of composition. (Musselwhite, 2009).
Writing involves thinking. Students need to learn strategies for writing and know when to use them. Students need to be able to plan, write and then edit their writing. Here are some simple tips to incorporate writing into your daily classroom routine.
Create mini lessons where the teacher writes and edits using a smart board or overhead projector. Think aloud with the class, show samples of writing, model and demonstrate each strategy you are introducing.
Do a group writing activity. Have the students present the ideas and work collaboratively. The students get to negotiate during the collaboration and vote on how the story progresses. They can also complete some of the writing on their own.
The teacher can meet with students to discuss the writing process and give them useful feedback.
Editing can take time. Not all writing has to be published. Students can select their work that they want to edit and then publish.
Be sure to create some focused writing activities for the student. Topics can include writing a letter, writing a poem or an essay. The teacher can model, then support students as needed.
I remember working with students using this process. We worked with the entire class. The story was broken down into simple pieces; characters, setting, main idea, details, ending. The students used their devices to state their ideas for each of the areas and then we voted on which we would use. It was great fun. Each and every time, the classroom staff was pleasantly surprised at how creative the students were and how the finished story was actually quite good.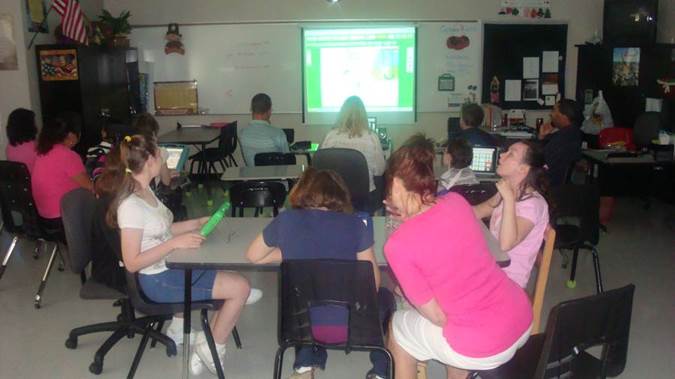 After the group lesson, the students then understood the process and could complete their own stories. Support was scaffolded depending on the needs of each student but they understood the basic process since we did it together. I will recommend that the story gets mapped visually using a whiteboard or even posterboard and stickie notes. Seeing the process all come together was especially meaningful for everyone. Also, publishing the stories either as simple printed documents or even as books was super fun for all the students.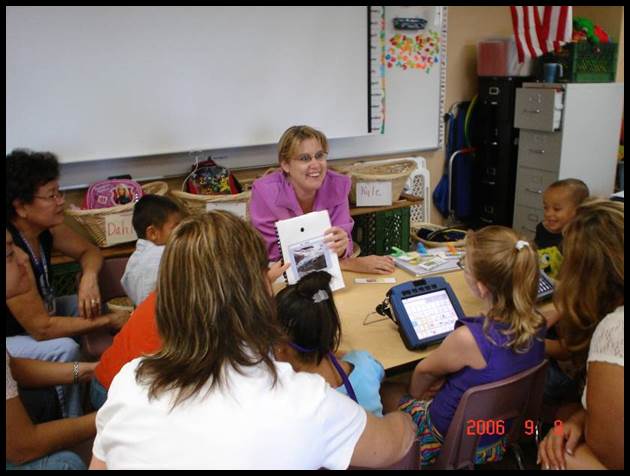 When working with one class of 5 and 6 year olds, we wrote our story and then created a book for their classroom library. By the end of the year, that book was chosen most often by the students when they had self-selected reading time.
There are no comments yet. Be the first to post!
---
You must be logged in to post.

Making AAC Work
---