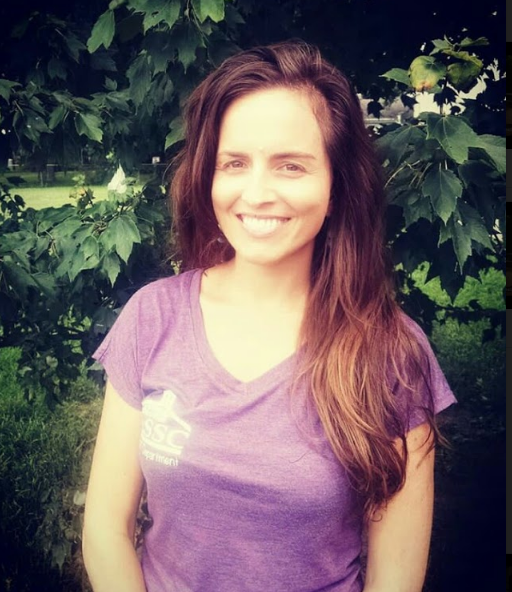 By Maggie Judson, M.S., CCC-SLP
The other day I found myself in a school cafeteria during lunch, sitting with a group of students. One student walked up to the table, dropped his food tray down and announced to his friends, "Who wants to see me chug this juice?" Kids shouted their responses of "Yes, chug it!", "Do it, chug it!", "Chug, chug, chug, chug!" Apart from being an entertaining half hour, I left the cafeteria with some food for thought. I have never once targeted the word 'chug' for my students who use AAC. 'Drink', yes of course, but never 'chug'. I have never checked to see if it was included in their AAC systems nor provided explicit instruction for it. Honestly, I've never even thought to because I had no idea what an important social word it could be during lunch! Which means if my students who use AAC were part of this lunch table, they would not have been able to join their classmates in the group chorus of 'chug, chug, chug'. The opportunity to participate in this social interaction just like their peers were doing would have been lost.
Now, I'm not planning on throwing all my lesson plans out the window and working on 'chug' tomorrow, but it did make me think of other vocabulary that children use frequently that I do not typically target for my students who use AAC. With AAC, providing access to and teaching functional, age appropriate vocabulary that peers use is important because it provides students who use AAC the words to socialize in the lunchroom, chat at recess, and talk outside of school using the same vocabulary as their classmates. When we target functional words that are also words kids use frequently, we are not only giving students who use AAC the ability to communicate their wants, thoughts, and ideas, we are also giving them the vocabulary to engage socially with their peers. Which I think we would all say is something we are striving for!
To figure out what vocabulary students are using and from that, what vocabulary we may want to target for our AAC users, we need to spend time observing and listening to kids in a variety of environments and situations. You can do this like me and hang out in the lunchroom, or try recess, the gym, or class parties. But it is also good to hear what kids are talking about outside of school. Take opportunities to volunteer at children's events at the library or at a day or summer camp. Have that play date at your house or when your child is invited to a birthday party, go along and hang out. I bet you will hear some functional words that you never thought to target before!
With summer fast approaching, vacation season will soon be upon us and students will be taking trips with their families. Which got me thinking. What iconic phrase does everyone associate with kids and trips? 'Are we there yet'! Taking what I learned in that cafeteria, I plan to use these last few weeks of school and make sure my students who use AAC get the opportunity to practice these words so they too can grace their families with the experience of hearing 'are we there yet' - over, and over, and over again - just like their peers do! And I'll also be using the summer to plan and prep some sessions for next school year to work on that fun word 'chug'!

Stories and Strategies fo...
-

therapy, peers, speech, core, fringe, lunchroom, cafeteria
---