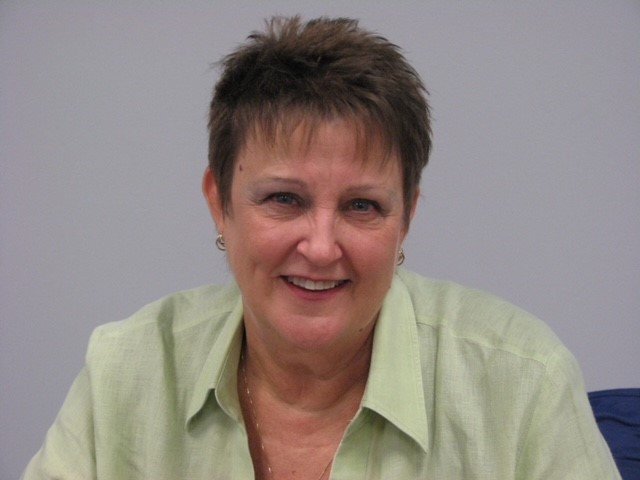 By Kirk Behnke, M.Ed, ATP
It is with great sadness to convey that Joy Zabala passed away on July 1. If you attend to any social media around assistive or accessible technology, I'm sure you have seen the countless tributes to Joy as a person and a fierce friend and colleague to so many. I was fortunate to have worked with Joy over the years in a variety of professional environments. Her accomplishments were many: the developer of the SETT Framework (assistive technology applications for individuals with disabilities); the co-founder of QIAT – Quality Indicators of Assistive Technology and the many ideas and practices that has developed; her passion for the implementation of accessible technology and educational materials from the Center for Accessible Educational Materials at CAST.
She had so many countless contributions not only to the field, but also to the individuals who provide the services, and above all to those who receive the benefits of her knowledge and thoughtful, caring approach. During the last 10 or so years, Joy took a leadership role in the above mentioned fields, but she also was a mentor, teacher and soulmate to many of us. She had a brilliant way of explaining ideas through her use of analogies and stories, that were so meaningful and full of life. If anyone of you had the honor of hearing Joy speak, you understand what I'm saying.
On a funny note, whenever I was presenting with Joy at a conference, I felt like I had the role of handler… she would be chatting with people after the session and sometimes I would literally grab her by the arm to escort her to the next session. Of course, people would stop her in the hallways onto our next session and I had to 'politely' move her along. This just proves to everyone in the field how much of a ROCKSTAR Joy was at conferences!
I would like to end this blog entry with a Call to ACTION of sorts… in order to honor Joy's dedication to our AT community, I encourage you to PASS IT ON and be JOYFUL about how we can all make a difference and learn from each other. We all have differences, which make us stronger; we all have disabilities which make us wiser; we should all show compassion, which makes us one.
I wanted to share a few comments from colleagues….
"Joy played a big role in my learning what AAC truly is. Many years ago, I was working at PRC as an engineer. We had spent a couple of years developing the Liberator communication device. It was time to beta test the device and I took a couple of units to Texas where Joy Zabala was the PRC consultant. Joy invited me into her home and we spent a week working with Kate May and Bruce Roberts to test the Liberator. Seeing Joy's dedication to these individuals and getting firsthand experience of the power of AAC changed my perspective completely. It was no longer about the technology; it was about the people who we served. Joy's enthusiasm and dedication had a similar effect on many others. She was so committed to individuals who used AAC and worked tirelessly to meet their needs, and always with a smile on her face and a word of encouragement on her lips. She will be greatly missed." Dave Hershberger, CEO PRC-Saltillo
"This is such a significant loss to the Assistive Technology, Accessibility & Inclusion Communities. Joy was an educator, researcher, thought leader, visionary, change maker, mentor and dear friend to so many of us at GT CIDI and countless others around the world." Carolyn Phillips
"She was the consummate professional, working in the field of education for more than 40 years, focusing on assistive technology and universal design for learning." Jan Rogers
" Her goal was always to help others grow and learn, and she was an intense believer in the rights of those with disabilities. She was surrounded in the end by her lovely family and my heart goes out to them. Her passing is a loss on so many levels, it's incomprehensible. As with everything she did, she went with grace and wrapped in love." Susan McCloskey
"When I think about Joy, my descriptive words are: Love, passion, music, devotion, commitment, loyalty, and fierce. Family, daughter, sister, cousin, wife, mother, grandmother, friend. Work, work, work……." Bruce Smiley-Kaliff (Joy's brother)
More about Joy…
https://joyzabala.com/About.html?fbclid=IwAR18BDaaxqinnqEnDYQzfB0dMlLv9PTO9BUL1TYJGGVJF1GMa1XgK2Wd-PU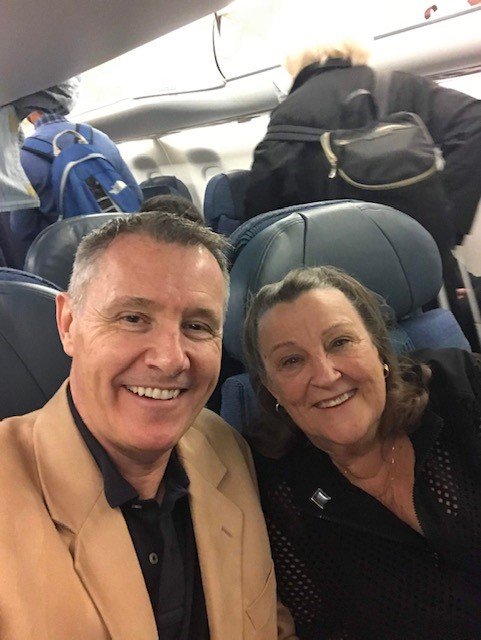 
News
-

joy, aac, zabala, SETT, AT, assistive technology, QIAT, CAST
---