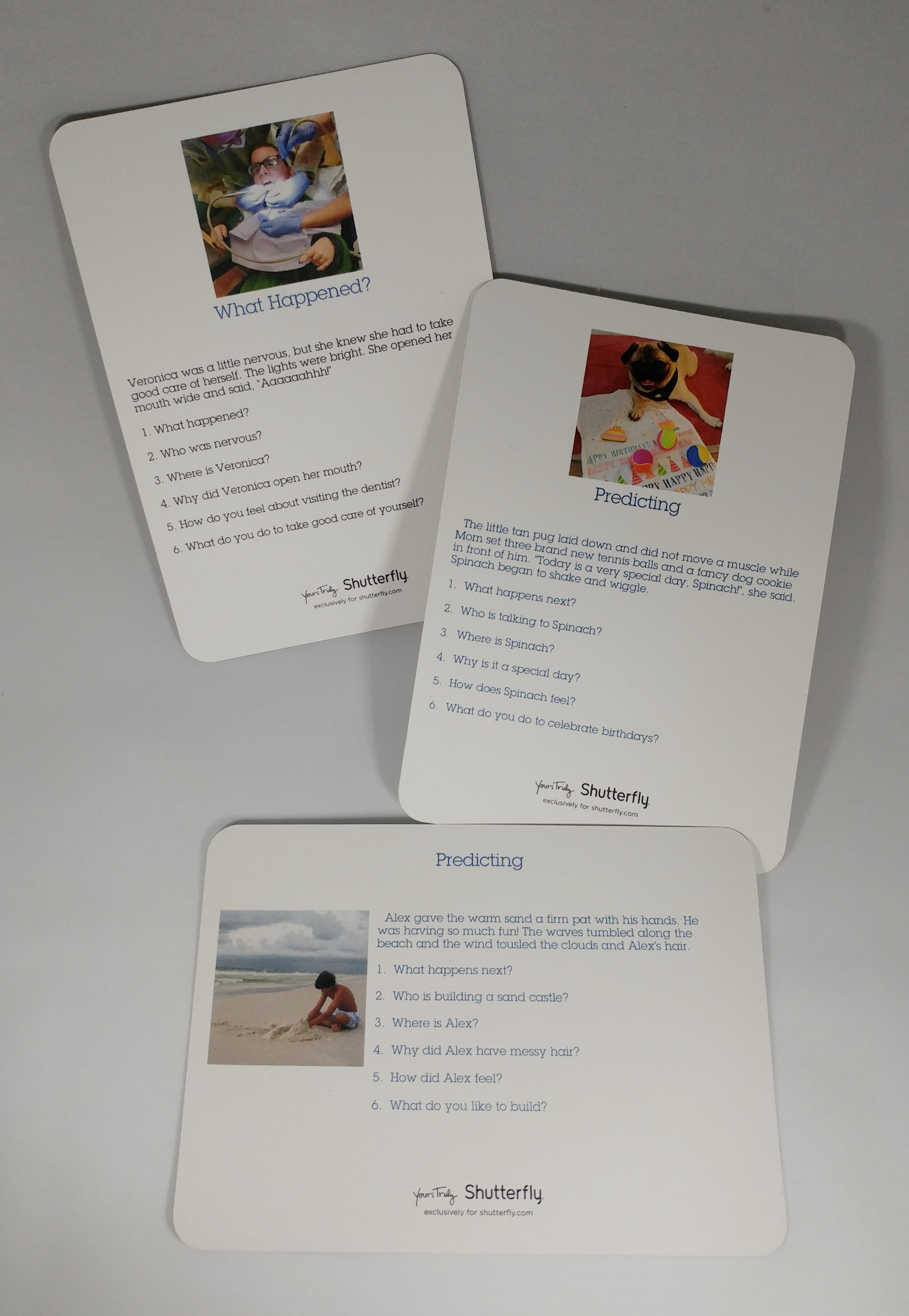 By Diane Kodelja - parent, caregiver, multimedia studio artist, educator
My AAC device user is a sixteen-year-old girl with global delays. She is a complex mix of every stage from newborn to her current calendar age, depending on which splinter of her is under the microscope. When Josh, the star of the new hit television series "Blues Clues and You", shows up on the TV screen, she reacts just like the teen girls did back when John, Paul, George, and Ringo took the world by storm in the early 1960s. It is ear piercing and enthusiastic! Unfortunately, however, just like her older siblings did when they hit their teen years, Veronica became less easy going and more temperamental, with an edge, in general. She began to tell her Dad and me "what to do and where to go" with a crooked little librarian "shush" finger to the teeth and a fist "zipping" her lip, followed by a look at one or both of us and another look "sending" us in the general direction of the room's EXIT. Who needs an AAC device when you have an attitude, right? Unless you are saying, "Can I watch TV, please?"
In an effort to keep Veronica motivated, upbeat, and communicating with the AAC device (beyond asking to watch TV), I began wracking my brain for ideas that would grab and hold her attention, be versatile, spark conversation and make it fun. Here are a couple of these ideas… custom personalized games for her (tools for me)! I hope you find them useful and that they inspire even more ideas for you!
Visit Shutterfly.com (look for the sales for the best prices) and check out the MEMORY GAMES in the KIDS section. These cards are AWESOME. They are a really good size and thickness! Veronica loves playing board games and card games. I have pages and pages of games programmed into her AAC device. I knew these would be a hit! I decided to go with the PAW PRINT design. Veronica has a 4 Paws for Ability service dog, task trained for medical alert, multipurpose, behavior disruption, and mobility work. She LOVES her service dog and loves using her AAC device to tell others about him. We go to local schools' Ability Awareness events for Veronica to use her AAC device to talk about her service dog. I made SEVERAL sets of memory cards using pictures of Baggins performing all of his commands. I included a pic of our naughty little pug, Spinach in one set, so that we could use it for "Old Maid" ("Bad Pug")! I also shamelessly raided my friends and relatives' Facebook albums for pictures of our favorite four-legged furry "friends and relatives", so we have a set of miscellaneous cats, dogs, and other critters. This oddball set has encouraged back and forth conversation about descriptive traits such as color, size, and age, as well as activities, behavior, food, likes and dislikes, the families of the pet on the card, and more. We use the cards for Memory, Old Maid, Go Fish… the old classics! Veronica LOVES taking pictures (yep! She's a teen!) using her Novachat's camera, and St. Louis has an awesome zoo. My plan is for the next deck of Shutterfly memory cards to feature photos taken by her, of animals whose voices are programmed on the "animal sounds" page, so we can expand our options with game play to include animal sounds!
Also using Shutterfly.com (and catching sale prices), I started making our very own set of Photo Flash Cards. These cards are used to help with problem solving and drawing conclusion skills. They can help an AAC device user to learn vocabulary, navigation, sentence building, and conversation skills. Veronica lacks interest in things that she is not directly involved in or that she feels like she has no connection with, so making our own photo flash cards…with familiar people, places things…makes the light bulb of understanding go off in her head MUCH faster. That basic connection of familiarity is important for her, and therefore it is important for her ability to learn, progress, and expand her horizons.
I decided to design the cards using STATIONERY card "Yours Truly 5x7 Stationery Card" (UPLOAD YOUR DESIGN theme; FLAT format; 5x7 card size; ROUNDED EDGES trim options). On the front, I uploaded the photo. On the back, I chose the "one photo" option and put the (smaller) same picture as the one on the front of the card, so I would also see what Veronica was seeing as I held the front of the card up for her. Also on the back, I had some fun with font and font colors but kept it simple and wrote a 3-4 sentence descriptive story of the picture on the card, followed by 5-7 "W/H" (who, what, when, where, how, why) questions.
I started out with photos of Veronica at the dentist, Veronica's brother building a sand castle on the beach, and naughty little Spinach the Pug on his third birthday. Topics for these cards can include: Predicting (What happens next?), What Happened (?), Part to Whole (tire to a car, bristle to a brush/What is it?), Identify the Setting (Where is this?), Associations (These items belong to…), Emotions and Feelings (How does he/she feel?), Jobs and Occupations (What does he/she do?), Time and Seasons (what season/ what time is it?), Cause and Effect (What might happen?), Actions (verbs…What is he/she doing?)
The possibilities are ENDLESS, folks! Look at your photos! Got crying…or sleeping…or laughing babies? People jumping on the beach? A beautiful scene in nature…or the city? Sports activities…or equipment? Art, school, or sewing supplies? Tools…for cooking, gardening, woodworking or fixing an automobile? Dinner on a plate? Clothing? A pet? A picnic, parade or party? A snowman or sand castle? Newlyweds dancing or hugging or sharing a kiss? Or heck, the grandparents doing all that? Bowling? Horseback riding? Skating? Singing? Playing a musical instrument? Brushing teeth? Fall leaves? Spring flowers? A rainbow? TURN IT INTO A PHOTO FLASH CARD! Take new pictures! Set up scenarios, make faces for emotion cards, have fun, and make conversation happen!
I hope these ideas inspire you to consider your loved one's personality and their AAC journey for thoughtful, creative gift giving during the holiday season, and throughout the year. Venture "outside the box" and your efforts will be rewarded with personal growth and continued success on the journey for BOTH of you!
~Diane Sato Kodelja
parent, caregiver, multimedia studio artist, educator

Stories and Strategies fo...
-

christmas, holiday, xmas, photo, shutterfly, photographs, aac
---