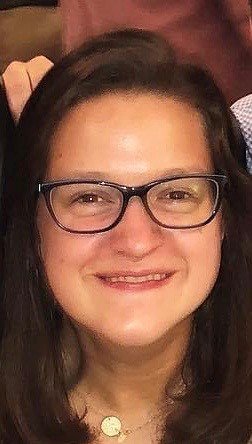 By Hannah Foley, PRC-Saltillo Blogger
People are always looking forward to new technological innovations and ways to improve products. As a society, we always think about "new and improved" technology as being great and better than ever before. In the world of AAC, we are constantly thinking and looking for the most robust language systems and the most effective and effective strategies for implementation of AAC across different contexts and how we can train support teams to communicate and implement AAC in their specific context and environment.
BUT, what happens when the tools we have been using in conjunction with AAC devices to maximize the independence and power of the device and user change or are no longer available? You may search for a replacement, but is it going to be exactly the same as the tool that you have been using for years and has since been discontinued? Is it going to be accessible for independent use by a person who has motor impairments? If not, what do you do when this tool is crucial to their ability to communicate?
I am talking about commercially available Bluetooth speakers. These have been around for years and have been used in conjunction with AAC systems, especially iPads, in order to amplify the sound so that they can be heard. The sound on iPads without an additional external speaker may seem relatively loud when you are in a quiet place, such as within the home, but when you try to communicate with others in a social setting where there is a lot of noise and extra background sound, it is nearly impossible to be able to hear the sound coming out of a stand-alone iPad. In order to solve this issue, I have been using Bluetooth speakers that you would buy at Amazon or Best Buy, or any other electronics store. These things were faithful. They survived downpours of rain while I trucked across a 30 square mile college campus and many, many drops. However, nothing lasts forever, especially electronics, and I knew that it was becoming time to get new ones. No problem, I thought, I would just order new ones and they will be at my doorstep in the next few days (I love Amazon!). Little did I know, this "quick" Amazon shopping experience would last a few weeks and entail multiple different orders of different speakers…and a little more.
The faithful speakers that I had been using and were perfect for what I needed them for have been discontinued. I searched every single website (other than the shady Black Market) for the speakers and they were not available ANYWHERE. I decided to order one of the other Bluetooth speakers that Amazon recommended. However, in typical Hannah fashion, they were not what I needed nor wanted. They automatically turned off if you didn't use them for 30 minutes and you couldn't control the volume of the speaker with the device that it is connected to (an iPad in my case). Both of these things would not work for me as I need the speaker to remain on for longer than 30 minutes and I need to be able to independently control the volume of the speaker with my iPad as I need to.
I decide to stop ordering a different speaker every day from Amazon (I looked like a speaker hoarder) and decided to venture to Best Buy and see what they had and if they knew of any speakers that didn't automatically turn off when not in use and that their volume could be controlled by an mobile device, such as an iPad. Of course they looked at me very confused about why I had such specific and unusual preferences for a speaker. Meanwhile, here I am in Best Buy connecting my iPad to every speaker that they have in order to try it out. I eventually found a good quality speaker that lets you control the volume with my iPad, but it still turned automatically off if it was not used within the last 30 minutes. However, I then realized that the speaker had an iOS app and I wondered if the app lets you turn on the speaker directly from the app without having to press the power button on the actual speaker itself. It worked! The only thing was that it would add more time and another step to switch apps to turn on the speaker before I used it again, which would add a significant amount of time to the amount of wait time I required when communicating. I am fortunate enough to work with people who are very creative and are so dedicated to finding ways for those who use AAC to be independent and effective and efficient communicators and engaged members of society and they came up with a solution that allows me to switch between TouchChat and the app for the speaker so I can turn the speaker on quickly when I need to.
Finding a speaker that is accessible to those who use AAC should not be this challenging, especially for those who don't have the extra resources to figure out creative workaround solutions. Companies need to take into consideration all degrees of abilities when designing and developing products. Their "new and improved" technologies may not always be the best and they must incorporate features from previous products into new products that were beneficial, even though they did not realize how important they were to customers.
There are no comments yet. Be the first to post!
---
You must be logged in to post.

Communicators In Action
-

aac, bluetooth, speakers, innovations, amazon, best buy
---