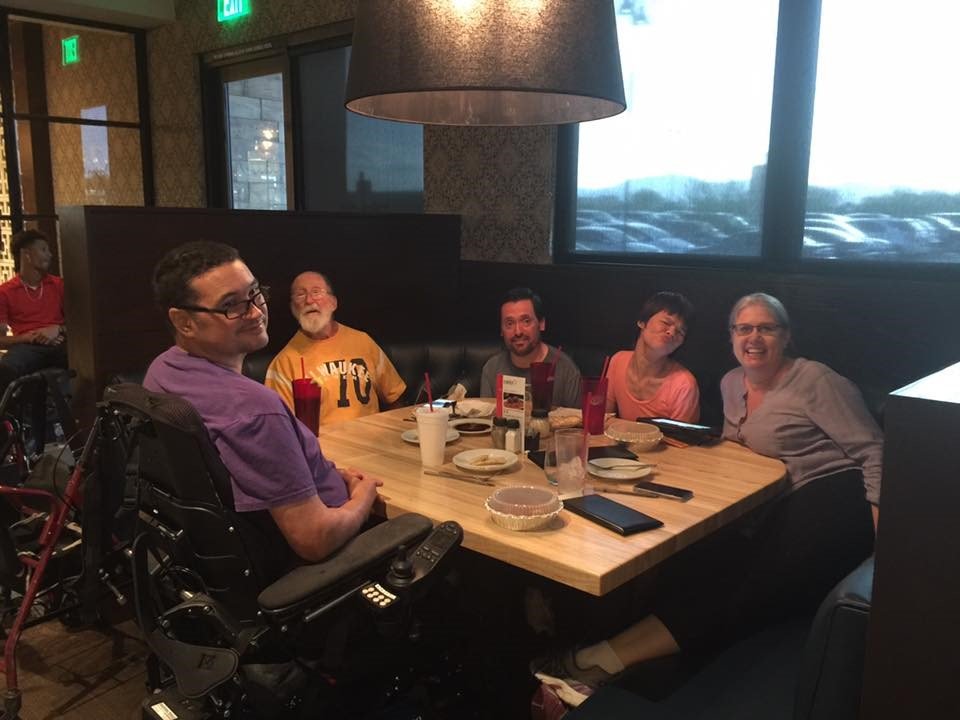 By Kim Vuong, PRC-Saltillo Blogger
For much of our nation's history, people with disabilities didn't have the right and the opportunity to live independently and have control of their own lives. The early colonies, in fact, actually tried to discourage people with disabilities from coming to America at all. In the early 1800s, even those who tried to help people with disabilities thought the answer was to create large institutions, often situated in remote areas, where they would live separately and receive care. It wasn't until after the Civil War, which left large numbers of wounded soldiers with permanent disabilities, that society's views slowly started changing. The U.S. Sanitary Commission, a federal government organization, recommended that disabled soldiers be able to return to their hometowns and their families. But people who had disabilities unrelated to the war didn't get the same rights. [i]
The independent living movement started in the 1960s and 1970s. One of the pioneers was Ed Roberts, a student at the University of California at Berkeley, was a post-polio quadriplegic who was denied the autonomy that other students had, because he lived at a hospital. Roberts founded the Center for Independent Living (CIL), whose mission was to provide support for people with disabilities so that they could live in local communities.[ii]
Out of those efforts, a national movement grew that pushed for reforms. In 1978, Congress amended the federal Rehabilitation Act, adding Title VII, which created a nationwide network of centers to provide services to help people with disabilities live independently, and also required that people with disabilities themselves have a say in policy and management of the centers. [iii]
The independent living movement led to a more profound change in how society viewed people with disabilities. Instead of the old "medical" model, in which people with disabilities were viewed as having physical or mental problems that needed to be fixed, the movement promoted a new "community living" model, built upon the principle that people with disabilities had a right to live in the community with everyone else, and was entitled to whatever assistance and support they needed to do so.
This transformational concept was bolstered in 1999 by the U.S. Supreme Court's decision in Olmstead v. L.C., which found that segregation of people with disabilities in institutions generally was in violation of Title II of the Americans with Disabilities Act, and that government agency had the obligation, with a few exceptions, to provide community-based services to disabled people.[iv]
In 2014, a federal law put the government's efforts to help independent living under the control of the Administration for Community Living.[v] Today, there are about 400 federally-funded Centers for Independent Living across the nation,[vi]
There are no comments yet. Be the first to post!
---
You must be logged in to post.

Communicators In Action
-

ada. independent living, empowerment, aac, rights, history
---