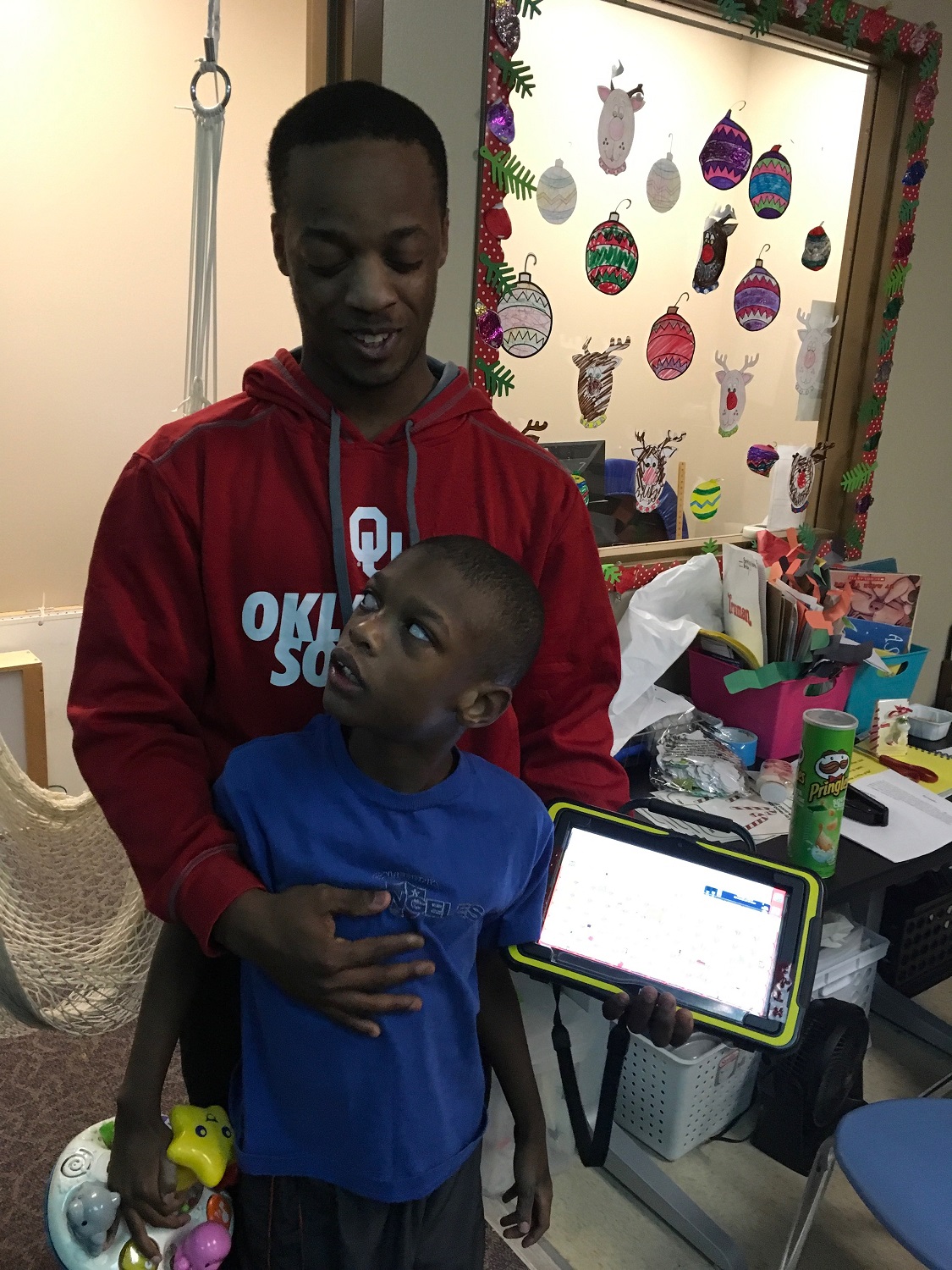 By Deanna Severson, M.S.,CCC-SLP
One of the greatest side benefits of being a PRC consultant is becoming acquainted with a vast number of people who are not only clients but are the likes of teachers, aides, therapists and family members. Most often, they are generous, kind, bright and inspiring people who always seem to leave a little piece of themselves behind with me.
In the most recent times, one has, in particular left an indelible mark on my heart. I'd like to introduce Anthony Williams, with this post from his FB page… "When we reject people because they are different, we deny them the respect they serve as human beings and make a statement about our own character in the process. We also miss out on the opportunity to get to know what they have to offer as individuals."
OPTIONAL CAPTION
This was not an original quote, but Anthony "owns it" as a single-father of a special needs and non-verbal child. It was a direct hit to me because of the work I do that brings me together with so many wonderful folks that I might not have otherwise ever known…and, I feel as a nation of people we could all adopt just a little bit of this philosophy, anyway.
When I began to work with Anthony and teach him about LAMP, word-based therapy with interactive approaches based upon his son, Marcell's limited interests and the importance of motor planning with AAC because his son cannot "see" the icons on the screen, I realized right away that we were a team. Anthony was always mindful and present, with positive feedback to me, even on days when I doubted my own decisions on guiding he and his son.
Although Marcell displayed tactile defensiveness, he loved to touch his AAC device and Anthony always allowed him the freedom to explore his "talker", on a version of Words for Life 84 one-hit. After some time, Marcell's spontaneous utterances went from what appeared to be repeated sensory stimulation to words that were formed together that made sense (like, "sit, sit, bad", "need, need, need eat fries" and "me all done" for instance).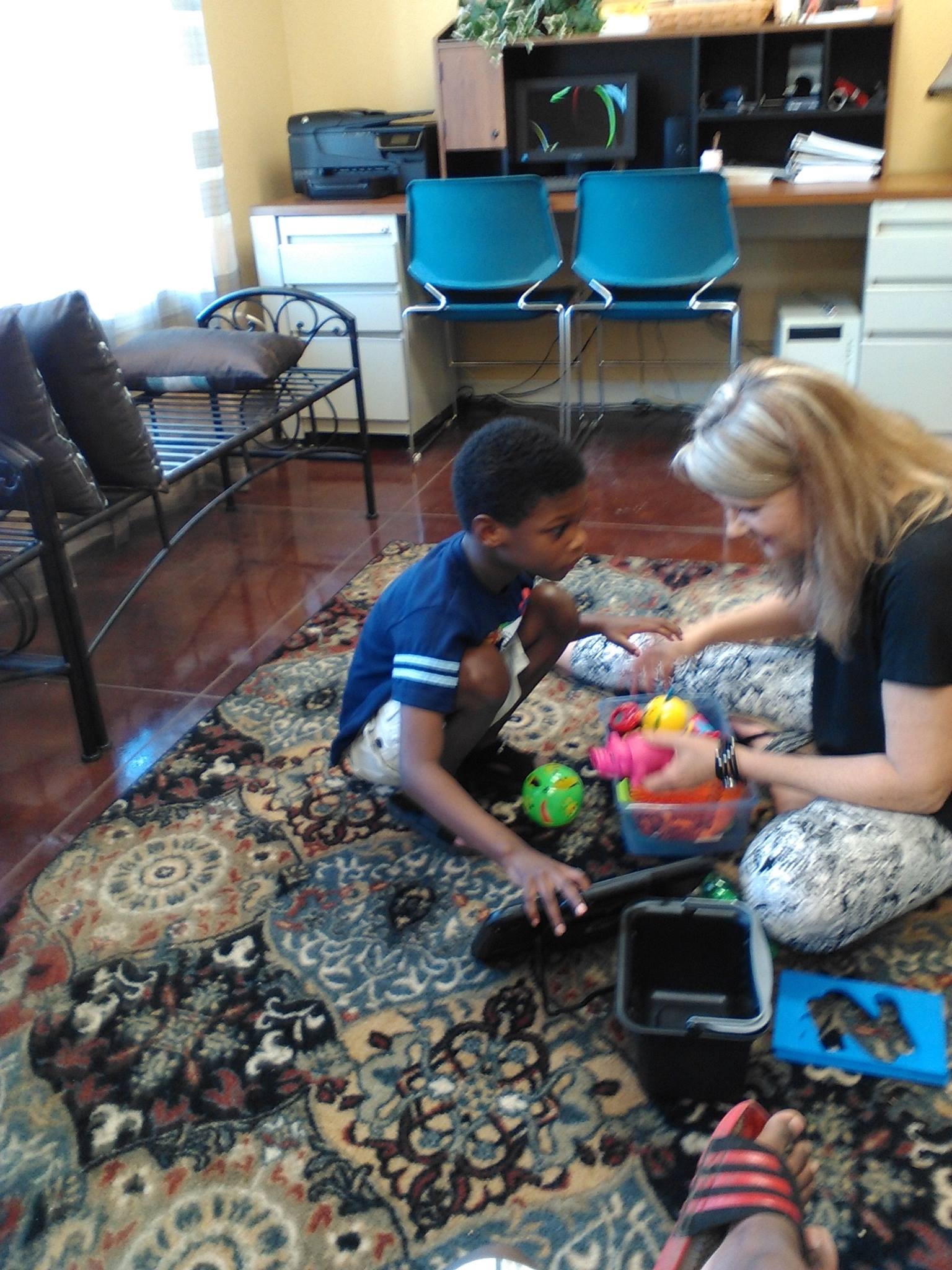 Marcell is still in an emergent stage of language learning and of using his device independently. There are many barriers to his AAC access (behavioral and social in addition to sensory/vision). Thanks to Anthony, though, a dad who understood from the beginning, a process that could be life-long; a process that hides success in a vacuum of time, energy, patience, consistency, diligence and mostly love and faith, Marcell is growing up with the added opportunity of his "talker" by his side.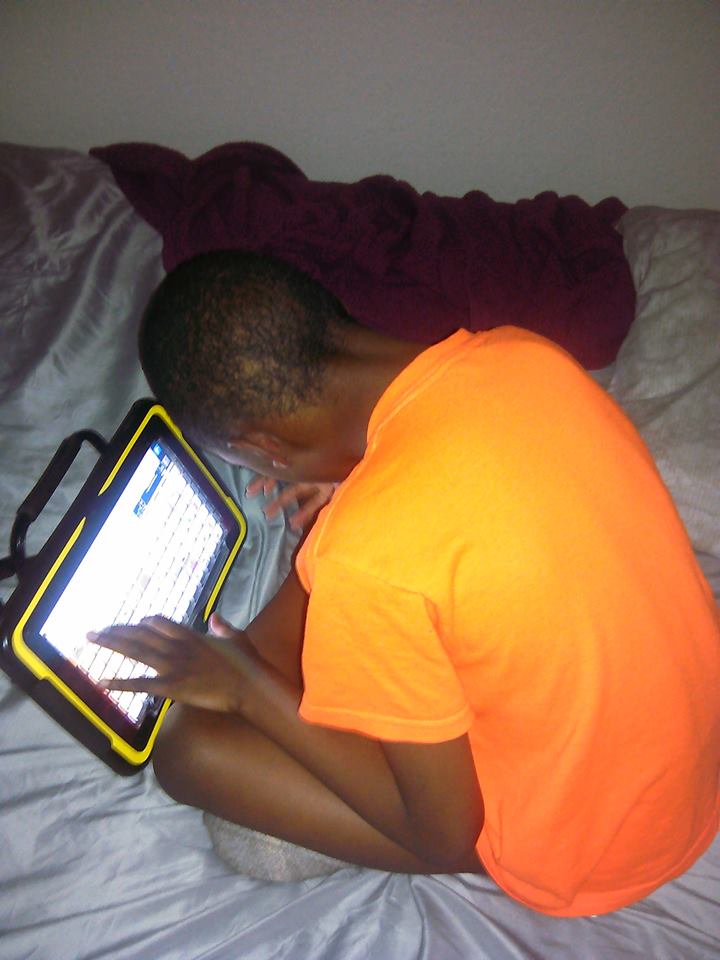 Lately, Anthony does not hesitate to defend his son's talker to anyone who may deem it too complicated. He sustained me again recently with another quote which is an original, by the way. When discussing how some might want to hide (or mask-back) words to simplify the AAC system for Marcell, Anthony said…"well, that would be like buying a child a 100 piece puzzle, then sitting them down with only 15 pieces and telling them to go figure it out"…We all know how that story would probably go! And, if you've been using LAMP principles and championing for enough words on an AAC device to allow for language function and growth, then you also know these are the kind of moments, quotes and epiphanies from which we thrive. Anthony is a parent whom I'm proud of and glad I've had the chance to get to know!

Stories and Strategies fo...
---