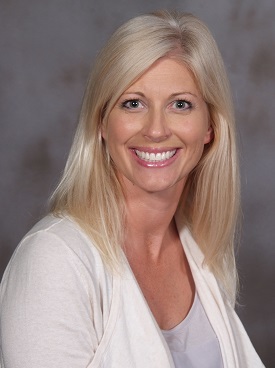 By Betty Carter, M.A., CCC-SLP, PRC Consultant
"I learn something new every day!" Most of us have made this statement at one time or another in our lives. In my line of work, it's definitely true. Although, I'm only 2 years into my role as a PRC consultant, I've been a speech therapist for around sixteen years. While that may not be long compared to some of my dear colleagues, it is longer than others. It's certainly long enough to justify saying, "I'm good. I know what I'm doing." Right? Wrong! I'm still learning. I'm a beginner, a novice, a rookie. I'm constantly learning new things in this job, especially from the patients and families with whom I work.
As a PRC consultant, one of the most common questions I am asked is "How do I address my patient's AAC needs in therapy?" The answer? Start with learning about your patient. Learning about your patients' most important environmental needs will help you address their AAC needs.
How do you do this? Ask questions!
Some examples of questions you might ask to learn more about your patients' needs are:
Maybe they like to watch TV, read, or listen to music. In this case you might focus on teaching core words to request or comment. Words you can focus on might include more, on, off, turn, like, don't, hear, see, etc…
How do they interact with their family or friends?
Maybe they like to play games, watch movies together, or maybe they need help with interacting. You might focus on pragmatic language, greetings and commenting. Words you can teach might include hello, goodbye, what, do, watch, play, turn, you, me, etc…
What does their family want most for their communication?
I have found this question to be extremely helpful and, most importantly, it taught me to never make assumptions. In my own practice as a clinician, I had a family tell me the most important word they wanted their daughter to be able to say was the name of the family dog. I know this may seem silly to some, but to this family it meant that their daughter would be able to call the dog to come and sit with her. As you can imagine, in this case, I focused on words such as love, come, sit, more, and of course I added the family dog's name (Sally). I've never seen a little girl smile so big!
I love my job! I love working with patients. I love working with families. I love working with the teams that collaborate to make their patients' lives better. No matter what role I'm playing, be it SLP or consultant, I truly do learn something new every day. I'm still a rookie and I hope I always remain a rookie. The minute we start thinking we know all there is to know, we begin to lose sight of what we still have to learn.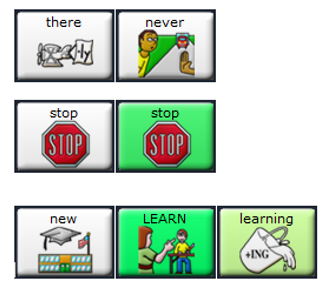 
Stories and Strategies fo...
---