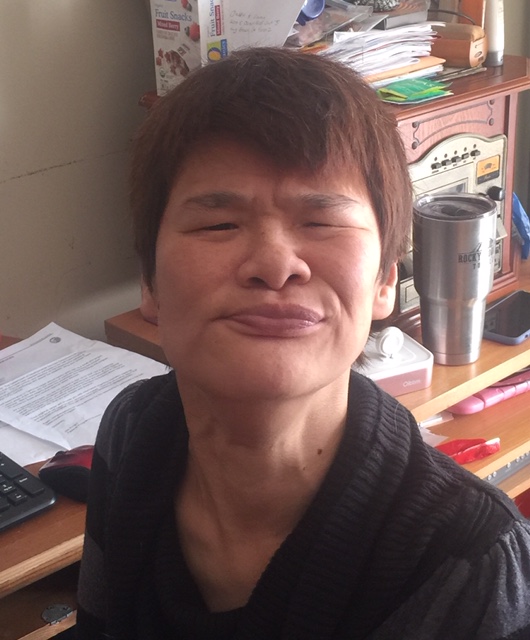 By Kim Vuong, PRC-Saltillo Blogger
For years, I did all my grocery shopping the old-fashioned way, by traveling to the store and going up and down the aisles, picking out the items that I wanted and putting them in my cart.
But like so many other things in life, my shopping habits have been changed by the pandemic. As the Centers for Disease Control and Prevention's website notes, people like me who have physical disabilities can find it more difficult to maintain social distancing and other measures to avoid exposure to COVID-19. Instead, I try to protect my health by avoiding indoor public spaces. In fact, since March, I've only gone to the supermarket three times.
But I'm still able to get the food that I need, because I'm able to order my groceries over the Internet, using my computer, and have them delivered to my home.
Amazon Prime is really a great thing for someone in my situation, because I can order groceries from Whole Foods, Bristol Farms and Amazon itself, and have them delivered within hours. If you're a Prime member, they deliver for free.
I also sometimes order food from Von's, which charges a $5 fee for every order, and delivers your food within 24 hours. I've been pretty successful at finding the items I want. If the supermarket doesn't have an item that I need, they'll send me a text notification, so that I can make a substitution in my order.
There are other good on line grocery shopping like Costco and Instacart. You don't have to be afraid and you don't have to go out and be at risk.
I still do some shopping in person, though. I like to go to the local farmers' market in my community. I think this is less risky, health-wise, because I'm outdoors in the open air, where the risk of being exposed to the coronavirus is much lower. (Even so, it's still important to maintain six feet of distance whenever possible, wear a mask and follow other precautions recommended by the CDC.) I like the farmers' market because it gives me a chance to support local farmers. We're all in this together and we have to support one another.
There are no comments yet. Be the first to post!
---
You must be logged in to post.

Communicators In Action
-

amazon, shopping, covid, instacart, grocery
---