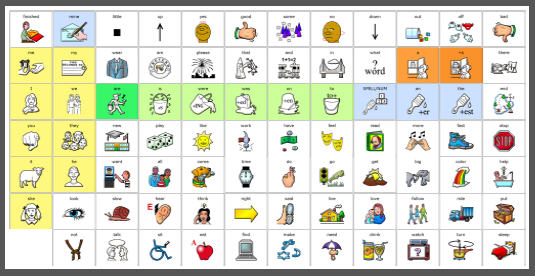 By Michelle Britt-Thompson, M.S., CCC-SLP
Email this file to your local copy store. I used a store that rhymes with "Snaples". Tell them that you would like the image printed on a foam laminated board. The image will print 30 x 59.5 inches. If you would like a smaller sized board, ask them to print it at half size (15 x 30 inches).
Call your store and review your order so that they know exactly what the finished product should look like.
Pick up your board and thank the employee (who is now your new BFF) profusely.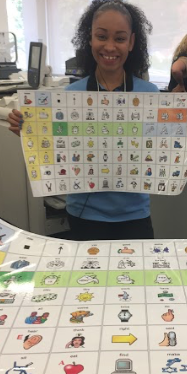 If you want to add removable LAMP icons, just ask, um … "Snaples" to print the LAMP WFL image on laminated heavy weight matte paper and cut out the icons. Recruit one of your children to help you. If your kids are like my son, they will be thrilled to help you.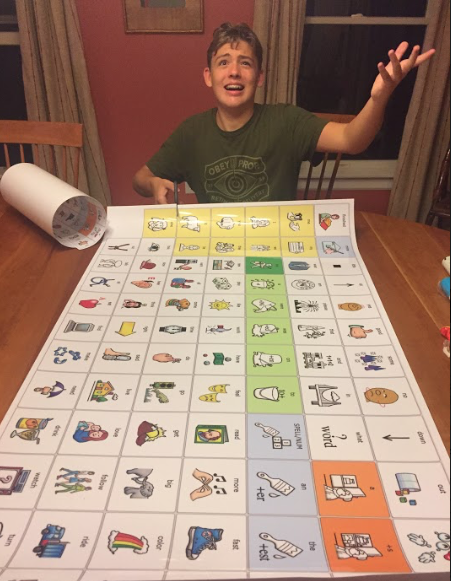 Once all the icons are cut out and have been sitting on your dining room table for two weeks, simply…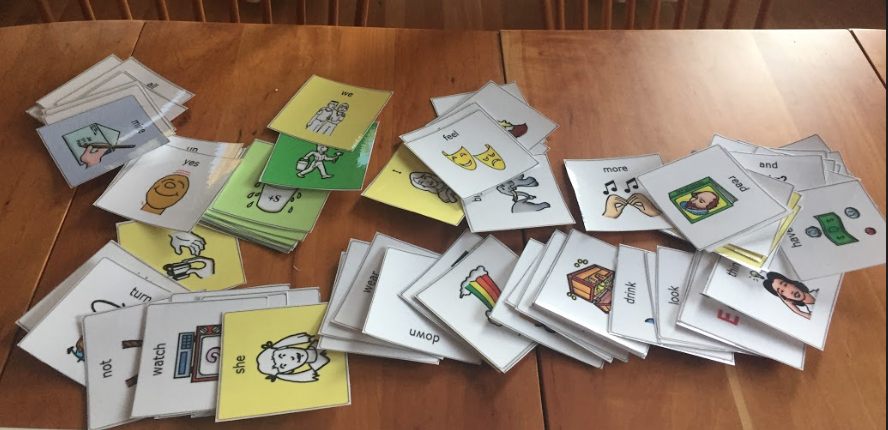 attach velcro to the corners of the icons on the board and the cut out icons.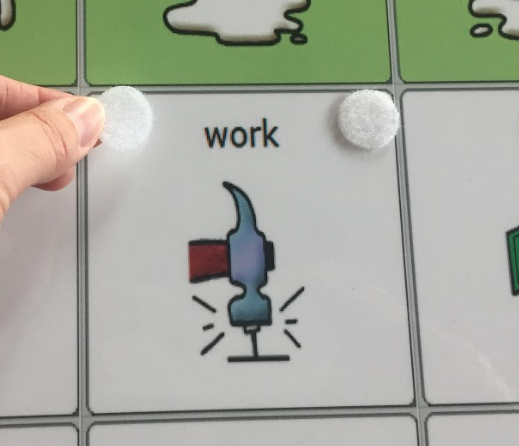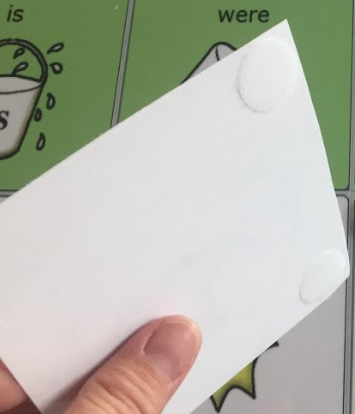 Repeat these steps only 83 more times.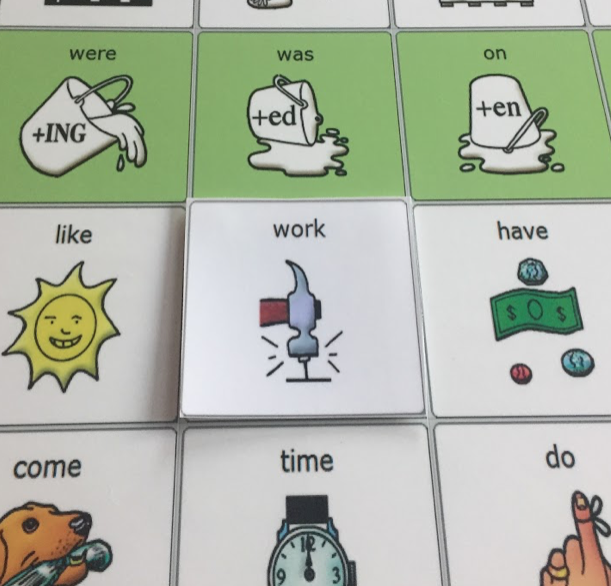 Hang your board in your beautiful windowless therapy room and let the fun begin!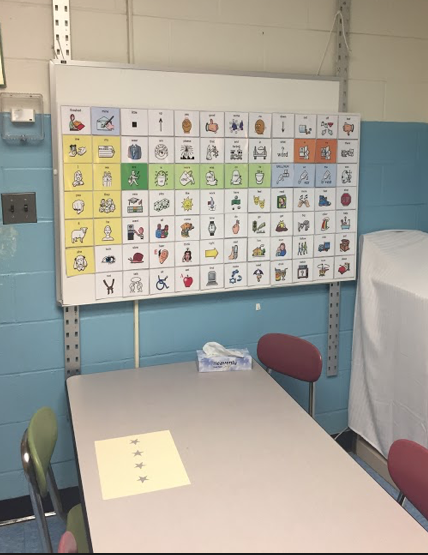 I attached the smaller board to my office door with velcro so that my awesome PT and OT coworkers can grab it when they are reinforcing core words.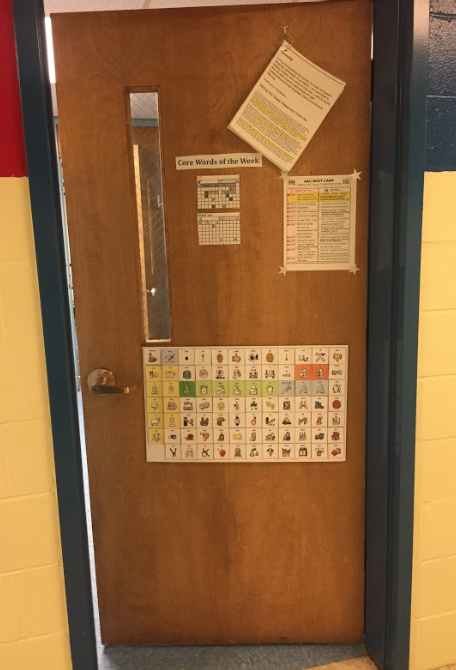 There are so many ways to use a low-tech LAMP board: ● Aided language stimulation during inclusion time ● Aided language stimulation during songs ● Playing hide and seek with the tear-off icons ● Pointing to targeted core words as their "ticket" to their next activity ● Visuals for high frequency words during articulation therapy
How would you use your Giant LAMP WFL board?

Stories and Strategies fo...
---