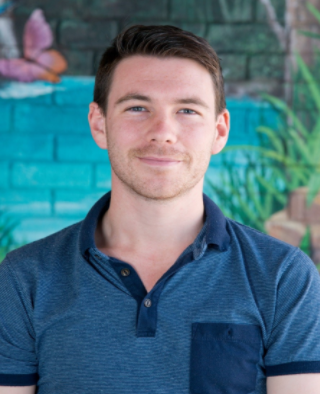 By Benjamin Bond, Consultant, Speech Pathologist (VIC)
It's not often that I am speechless when working alongside our device users.
An amazing young man new to LAMP WFL did in fact make me at a loss for words during a mealtime. We had finished a therapy "session" and we were getting ready for lunch. Our cheeky client was requesting food through his device when he paused, looked at another speech pathologist in the room, glanced back at his device and then began to search for the sequence "you have moustache".

Now if it was me I would be thanking him profusely for the compliment but alas the young lady this was directed to was speechless and I was just as unsure how to react. After a pause we all burst out laughing and consequently had a conversation through the device about moustaches and how cheeky he was to say that.
This exchange was such a pleasant moment to be part of because this individual, after years of being on a system that did not meet his needs, where he couldn't tease someone through his noun heavy system, was able to make a joke and engage in real authentic conversation that resulted in a much more effective language learning opportunity.
Being able to combine language use with strong emotional events is really important when learning these systems. I think these emotional events can sometimes be missed or very difficult to create in manufactured therapy sessions.
This event reminded me of the importance of embracing and using these systems during all times. Sometimes the casual moments we have in life can be much more effective in learning a system than therapy "sessions" can be.
So, whether you need to embrace that ladystache or simply need to remember to use these devices during all times of a day, lets do this for the sake of our device users who need these authentic social situations to practice their developing communication skills.
There are no comments yet. Be the first to post!
---
You must be logged in to post.

Stories and Strategies fo...
---