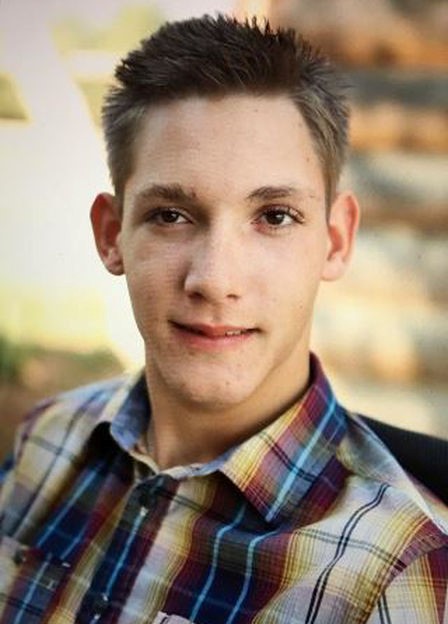 By Carson Covey, PRC-Saltillo Blogger
Hi everyone, my name is Carson Sylvan Covey. I am a Colorado native and proud of it! I have periventricular leukomalacia or PVL. This is damage to the white matter of my brain. To say it in a more simple way, I have cerebral palsy. I have been using AAC for 15 years. I'm an ambassador for PRC-Saltillo. I also work for Jill Tullman & Associates in Centennial Colorado where I serve as the Social Media Manager/ AAC Mentor (however this job has been on hold due to the pandemic). My first device was the Pathfinder from PRC and in JR High I used the ECO devices also from PRC. I have used TouchChat from Saltillo on an iPad for the last 9 years. I am pursuing a bachelors degree with a focus on speech and language disorders from Metro State University in Denver. I am so thankful to PRC-Saltillo for giving me this amazing opportunity to share my experiences and help educate and maybe even inspire some of you along this journey that we call life. I cannot wait for your questions and comments.
In the midst of COVID my mom and I made the difficult decision to fly out to California to get a service dog from Canine Companions for Independence (CCI). We knew it was not a great time to travel but CCI knew that I was looking for a dog that would eventually be able to respond to my voice commands from my AAC device. They had two dogs in mind for me who were doing fairly well recognizing the computerized voice of an iPad. This was a new adventure for CCI, as they had not pursued this avenue for any of their clients. I had a CCI dog before when I was six, however I was too young to have my own dog and I had no great way to communicate effectively with a dog, so my mom had to give the dog all the commands. I graduated along with my mom as a team with an amazing dog named Sherley. I have a whole task page on my device for my dog with commands she can do. The goal CCI was that Sherley would eventually, probably nine months to a year down the road, be able to consistently respond to my iPad commands. I got Sherley August 1st and she is already understanding and responding to the device with amazing accuracy in just 7 weeks!
So I just wanted to start with this story to demonstrate how those of us that use AAC devices can always surprise people and we can achieve a higher level of independence.
Happy tails,

Communicators In Action
-

service animal, service dog, travel, covid, aac, voice
---