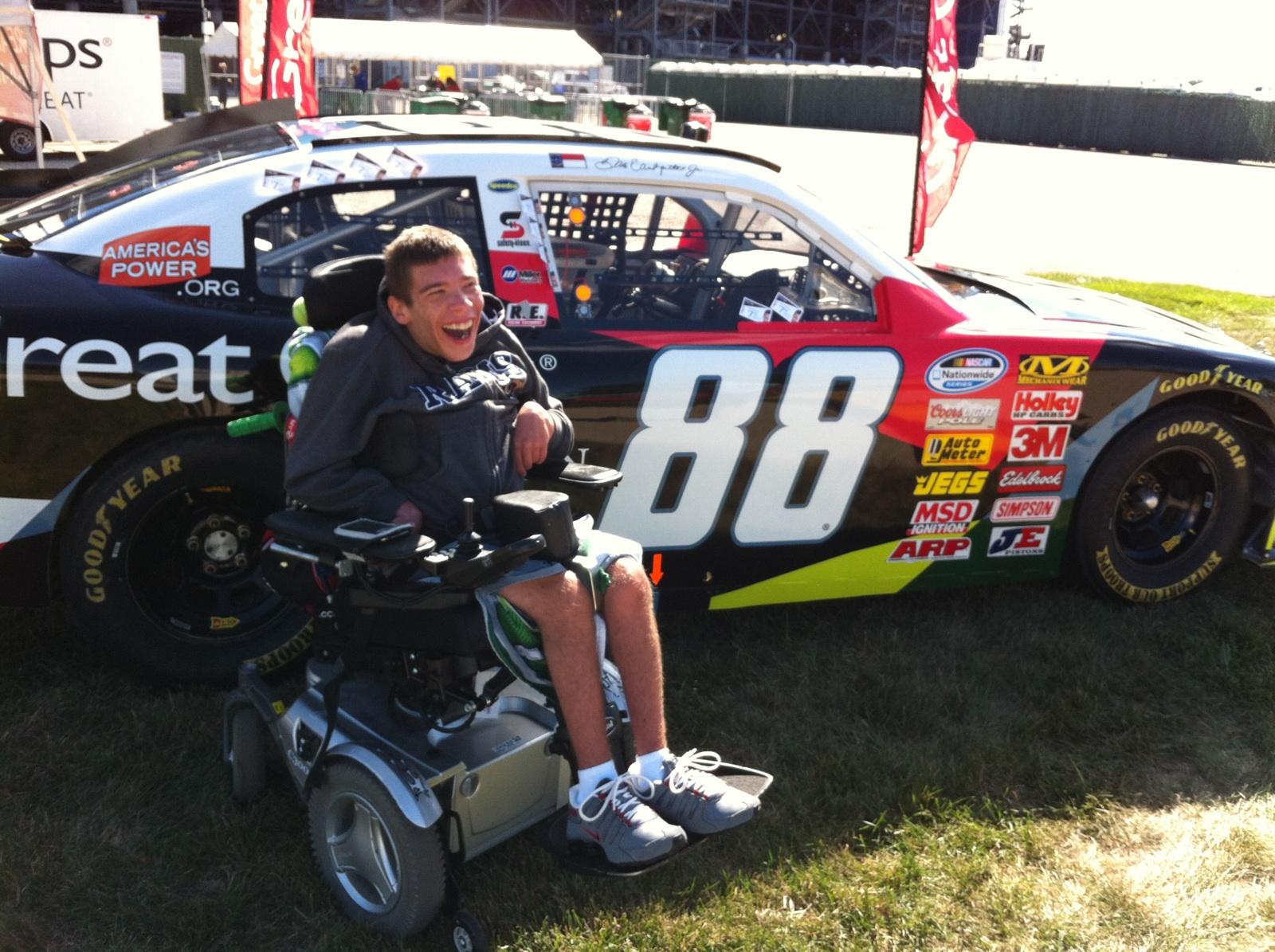 By Grant Ahner
GMan
My name is Grant. I live in New Baden, Illinois. I am 16 years old. I am a sophomore at Mascoutah High School.
I use a Vantage Lite with head tracking. I have a go-cart. It pulls a trailer. It does doughnuts. It goes fast. It goes in the mud.
I have a crazy dog. His name is Elmer. I have a turtle. His name is Idiot. Idiot goes on the wall of his tank. I have a crazy friend. His name is Spud.
I have an awesome grandpa. He works on my go cart. He is crazy. He shot his airsoft gun in the house. It shoots green balls.
NASCAR racing is awesome. I went to Daytona two times. I went to Talladega and Chicagoland Speedway and Bristol. I like Dale Earnhardt Jr. and Jimmie Johnson.
You know something about me now. G-Man signing off.

Communicators In Action
---