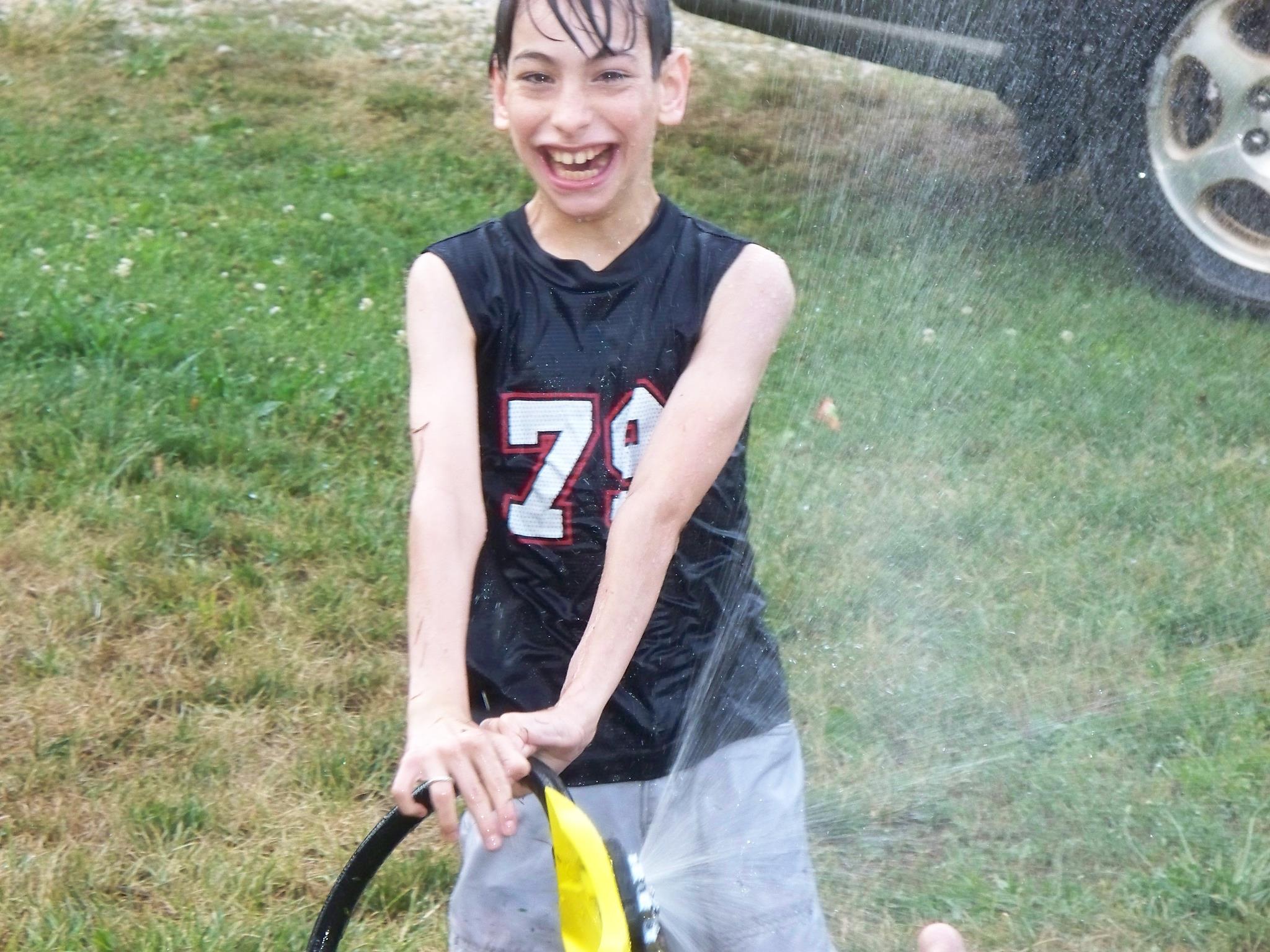 By Kyle Dinwiddie, PRC-Saltillo Blogger
Both my brother and I were homeschooled; however, when I was nine years old I did go to public school for a year. I had an assigned helper that helped me with things such as carrying my books or writing things down.
Going to school was a bit overwhelming. A new place filled with new faces I didn't know. Driving my powerchair through the hallways was a lot of fun. And I brought my Vanguard to school with me; although, I barely knew how my Vanguard worked. At that time, my main way of communication was using signs that only my mom, dad, and brother understood.
And there I was; the new kid that didn't know anyone, riding in a wheelchair, and using a communication device. Sounds scary, doesn't it? But I enjoyed school. I had no problem finding friends because my new friends would come to me. I had so many kids that would stop and talk that I couldn't find time to eat my lunch during lunchtime. It was wonderful.
Little did I know that this would be the year that I would meet my best friend. One day at recess, a boy with blonde hair came up to me. We talked and talked. He liked Transformers, Men in Black, football, and most of all, wrestling. Wrestling was my favorite sport at the time. My dad and I would wrestle all the time much to my mom's dislike. As my new friend and I began to wrestle, we quickly learned that wrestling is frowned upon at school. So, if we wanted to wrestle, we had to do it secretly.
My new friend had this Men in Black comic book in which he bookmarked a part for me to see. It was a person covered in greenish-blue slime. He thought it looked cool.
Another time, I invited him over for a slumber party. We had so much fun. My new friend and I swam and swam in my pool. He loved the water.
Even though I enjoyed school, my parents felt that the school was focusing too much on the adaptive rather than the educating, so they decided to go back to homeschooling. I knew it was the right decision, but I missed all of the friends that I made. I do see them from time to time whenever I am in town, but my best friend and I lost touch. Some of my friends told me that they thought he had moved from Eldon. How I missed him. I tried to find him on social media, but no luck! But I wouldn't give up. I held out hope that one day we would see each other again.
Then one night while at Walmart, I saw a familiar face. I recognized him instantly. It was my best friend! And like magic, there he was walking right up to me. He looked like a famous football player with his broad shoulders and short blonde hair. I was so happy that I couldn't contain my excitement. I hugged him. He was touched when I told him that I had missed him and have been searching for him for years. He told me that shortly after I stopped going to school his family moved away from Eldon, but he recently moved back. After exchanging phone numbers, we spent the night texting one another. After ten years, my best friend came back into my life.
Sometimes life can be corky. It's funny how you can lose a dollar, and then end up finding three. We never know why things happen or how things will turn out. Those are the great mysteries of life.
This is Life with Kyle and I will talk to you next week.
There are no comments yet. Be the first to post!
---
You must be logged in to post.

Life with Kyle
-

school, home school, friends, vanguard, education
---