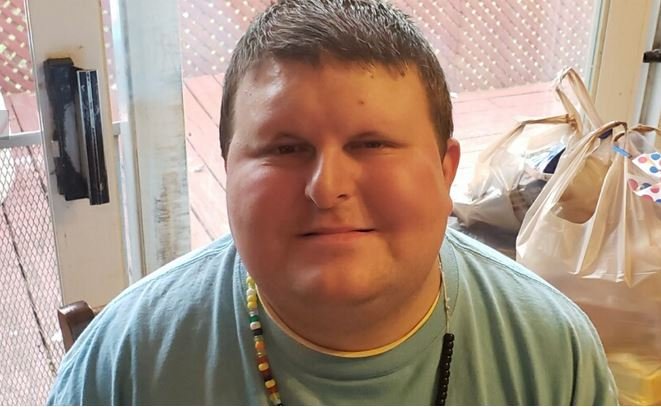 By Brandon Williamson, PRC-Saltillo Blogger
I love to hang out with my big family. Besides my mom and my dad, I have 3 sisters, 2 brother-in-laws, 6 nieces, and 1 nephew. Having a big family is fun. I live with some of my family members in Grove City, Ohio, which is a suburb of Columbus, Ohio. I live with my mom, my dad, my 3 nieces, and 1 nephew. I am happy that I live with a lot of my big family. I feel thankful I get to see them every day. We hang out during the week and during most weekends. I have a sister in Florida and another in St. Louis, Missouri. They come home to Ohio during the holidays. I love to be with the whole family during the holidays. I wish I could hang out with them more often. Does anyone else feel like they don't get enough time with their families? Life is busy, it is hard to get everyone together.

When I am with my family, I like to spend time together and tell them funny jokes on my device. One of my favorite jokes is, How do billboards talk? … Sign language! I also love playing hide and seek with my nieces and nephew. When the family is all together, I mostly use my AAC device to let them know if I need something or when I go out to eat with them.

My favorite fun memory with my big family was our family vacation to Ocean Isle Beach, North Carolina. It's my mom's favorite place. I loved going with my big family to the beach, going out to eat, and heading to the pool at our condo. On vacation, I used my AAC device for talking about things with my family, ordering food, and telling funny jokes and stories. They love seeing me with my AAC device and watching me use it.

To talk more with my big family, I created a personalized page set with conversation starters. Some of my favorites are "How was work?" or "Do you like Mexican food or Chinese food better?" I hope you enjoyed reading about my family and that you get to spend more time with yours.
There are no comments yet. Be the first to post!
---
You must be logged in to post.

Communicators In Action
-

aac, language, communication, family
---