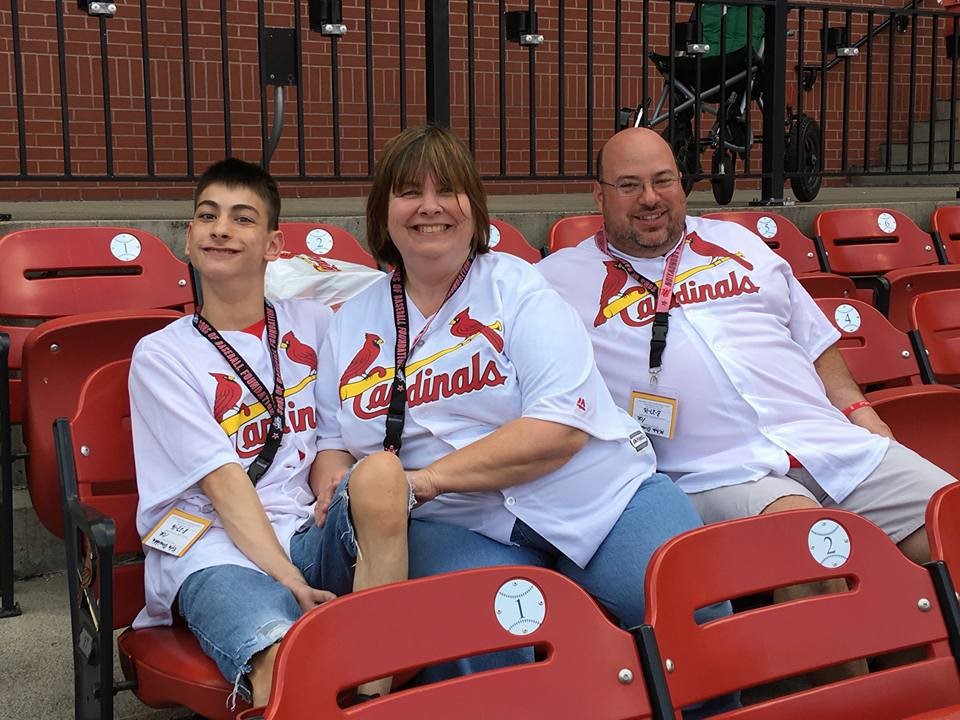 By Kyle Dinwiddie, PRC Blogger
Hello, this is Kyle Dinwiddie. In a couple of months, I'm going to be eighteen. And this made me think of last year's birthday, which was amazing. I was chosen by the Sons of Baseball to be their VIP for a Cardinals' game.
I happen to love the Cardinals'. In fact, they are one of my favorite professional teams. So while I enjoy playing baseball, the idea of watching a professional game sounded like a great thrill.
Eric Wallace, co-founder and president, along with David Norton, a board member, sponsored me and treated me like royalty. My parents and I were given cool Cardinals jerseys with our name on the back. I received bobble heads of my favorite Cardinals players, Adam Wainwright and Yadier Molina; plus a Matt Carpenter jersey. We even got to go down to the field to watch batting practice.
But it was when the game began, when the excitement filled the air. Then all of the heavenly smells of stadium food like popcorn and hot dogs began to call to my stomach. First I started off with a huge, salty pretzel with creamy cheese dip. I followed that with a large, icy Coke. It was so delicious that I couldn't stop there. Next, I chased that down with a silky Italian ice for dessert. But soon I found room for some juicy strawberry licorice and roasted peanuts, and of course buttery popcorn. Needless to say I was pretty stuffed, but happy.
This was a fantastic day that I won't ever forget. Being there watching the game was so exciting. The only thing that could have made it better was if the Cardinals would have won the game, but still it was a wonderful way to spend my seventeenth birthday.

Communicators In Action
---