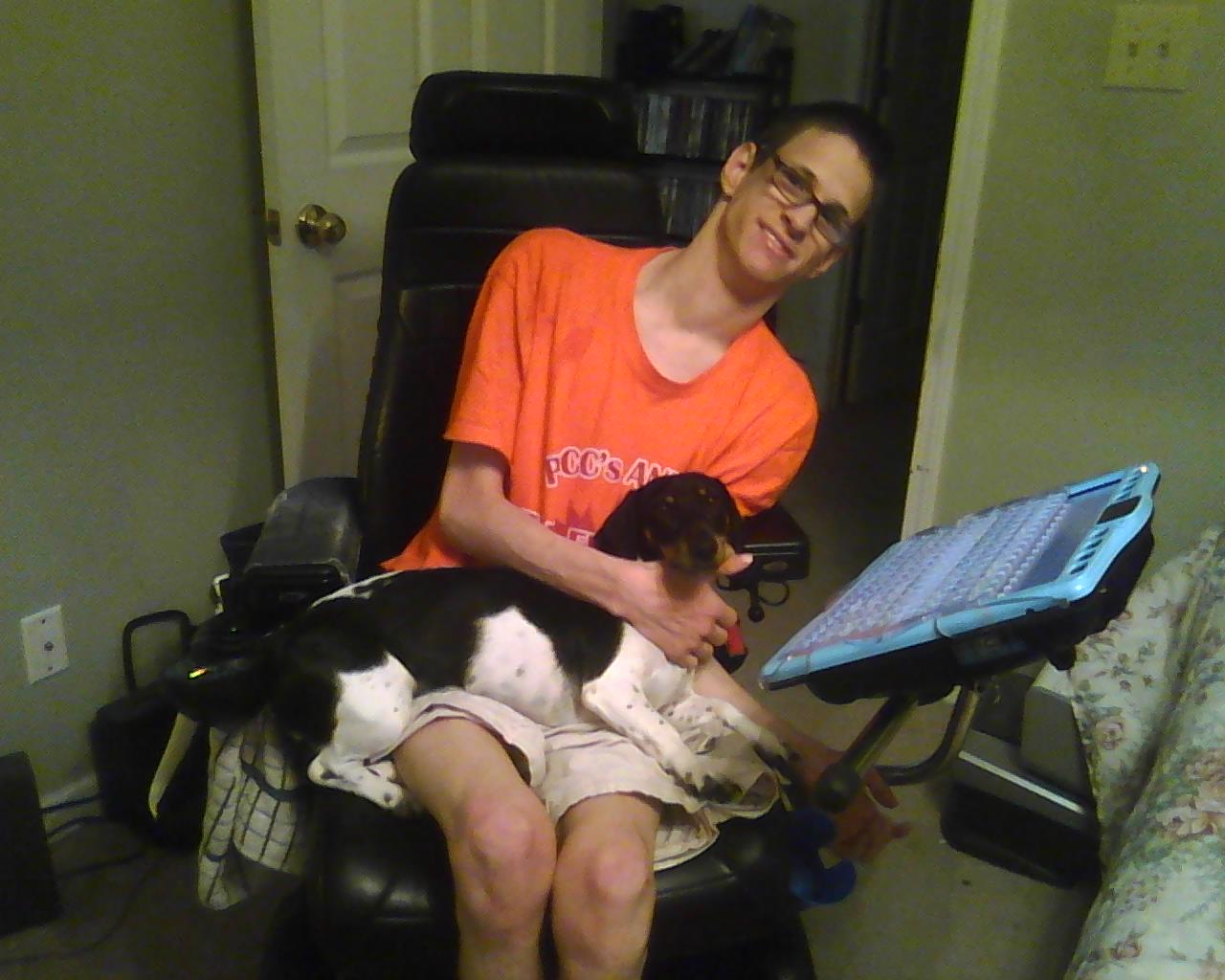 By Danny Gonsalves, PRC ambassador
Danny \
My name is Danny Gonsalves. I am 30 years old. I have four older sisters and four sons-in-laws, and four nieces and two nephews so I am the baby in my family. I been using AAC communication devices since I was five-year-old, because I have CP and I needed a way to talk and express myself to the world.
I had several SLPS in and out of the school system, and they tested me on several devices that were on the market, and the device that I hit it off very well was the Touch Talker from PRC with the 128 overlay.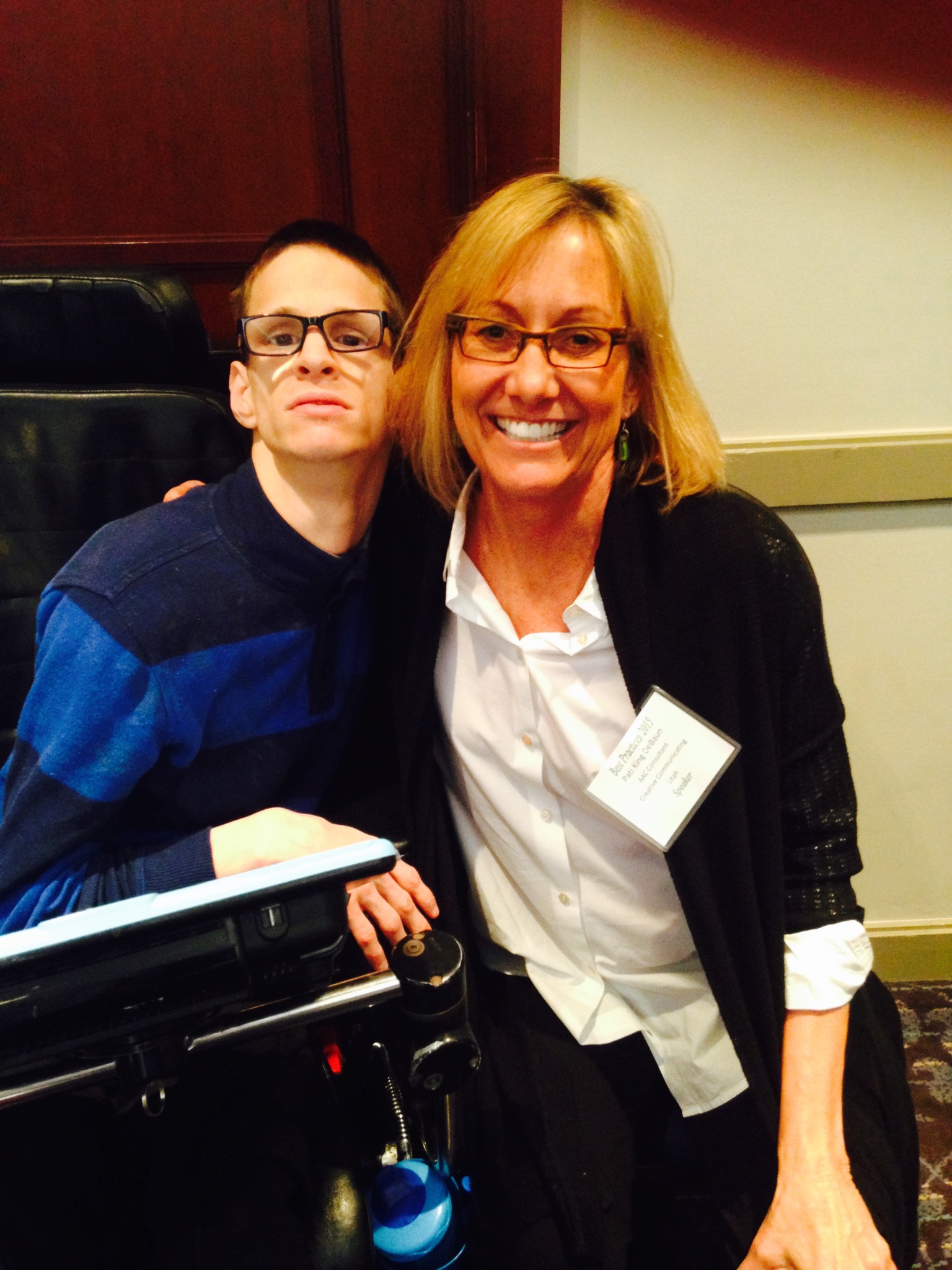 Danny with Patti King-DeBaum
I picked it up really great so we decided to go with PRC. Throughout the years, as devices got better we'd update, so I started on the Touch Talker then went to the Liberator then to the Pathfinder, and now I use the ECO.
You know people look at disabled people like me and think he can't talk, but when I start using my device they are like he can talk, I am like yeah.
I am glad I have a PRC device, because it helped me to put me through some college and so on. I also am an ambassador for them, so I get to do events and meetings for them and I show off my device for the people when they come up to the PRC booth. I will talk to them saying how important the device is to me.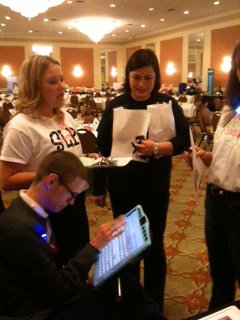 Danny at work
My interests include: motorcycles, leather clothing, amusement parks, skiing, video games, Disney World, oldies music, computers, and doing summer camp at Camp ASSCA. I love motorcycles and leather clothing, my dream one day is to ride on a bike with all of the gear on.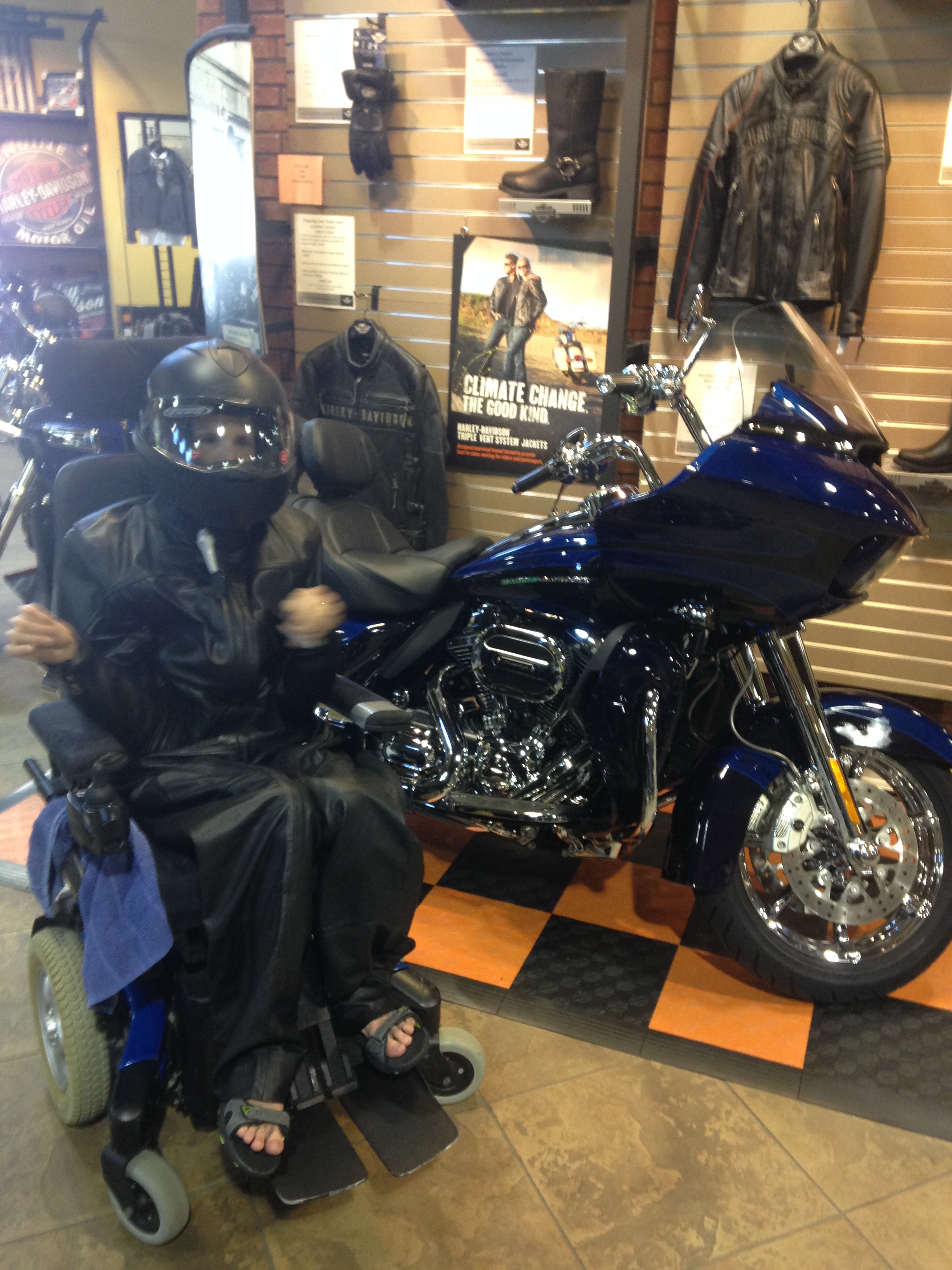 Danny in Leather
I love to go to Six Flags and ride all of the roller coasters and just be loose and wild. I also like going skiing, I use a special ski to do it and I bend over to whichever side I want to turn the ski and the ski guide helps me down the hill. I love to play my Wii and Xbox. I love going to Disney World, (The happiest place in the world).
My family says I am to crazy about Disney World, I am like and so you got a problem with that? ? ? I just love the place, when I am there, I feel like a kid again (who doesn't).
There are no comments yet. Be the first to post!
---
You must be logged in to post.

Communicators In Action
---