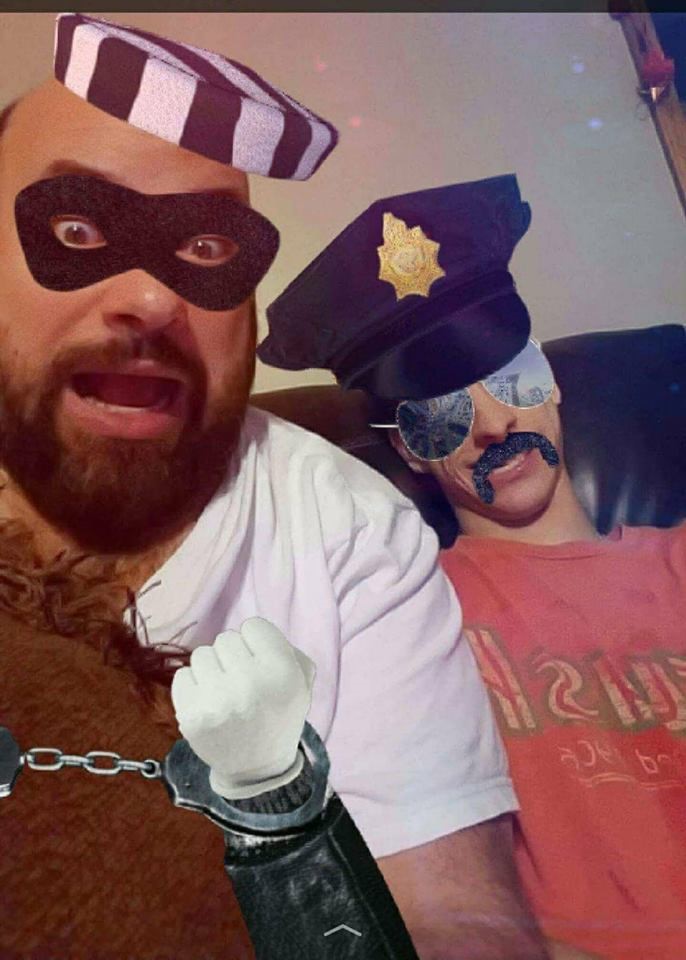 By Kyle Dinwiddie, PRC blogger
This week I wanted to give thanks to our law enforcement. They are really great heroes. Whether solving crimes, chasing down bad guys or helping with emergencies, they seem to face most anything with no fear.
A few months ago my mom, brother, and I were driving in our van. We were heading to Dierbergs at the Lake. My brother and I were jamming out to top 40 radio hits. Suddenly the van engine began to sputter. Then we started moving slower and slower. My mom pulled off to the side of the road, and the van stopped completely. The highway seemed like a dangerous place to be stranded.
What were we going to do? This was a tricky situation. She thought that maybe the van was out of gas. How were we going to get to a gas station? It would be a long way to walk. Plus if we did get to a gas station, what are we going to carry the gas in? My mom called the police station, thinking that they may know how to help. After telling them where we were, we waited and waited. And finally like a knight in shining armor a police car came to our rescue. The officer was very nice. He offered to drive my brother to the gas station to get a container of gas. My brother got into the car with the patrolman. The car sped off, out from sight.
Now don't take me wrong, I trust the police force, but in that moment, I had an awful thought about who was this person that my brother just took off with. I became very quiet. Most people, who know me, know I am a chatterbox, and when I am quiet, there has to be something wrong. Like most moms, my mom could tell that something was bothering me. Little did I know that she was feeling the same. Hoping to ease the tension she turned the radio up.
After what seemed like eternity, the police car returned. I let out a big sigh of relief when my brother got back into the van. The officer took out a small gas can. Using a funnel, he put the gas into the gas tank, which seemed to take years. He told my mom to start the van. Woo-Hoo! It started. My mom thanked the police officer.
As we drove away, I told my brother that I got worried after he took off with the cop. He told me that the cop was very cool. He said that they really didn't talk too much, but the officer was texting. We laughed at the thought of a police officer texting and driving. Since that adventure our van is driving smoothly; fingers crossed. I am very thankful that our fantastic police officers work hard, risking their lives to protect, and help us to uphold our laws. And I am especially grateful that sometimes they take time out of their busy schedules to help people out of a tricky situation such as running out of gas on the side of the road.
This is Life with Kyle and I will talk to you next week.

Life with Kyle
---