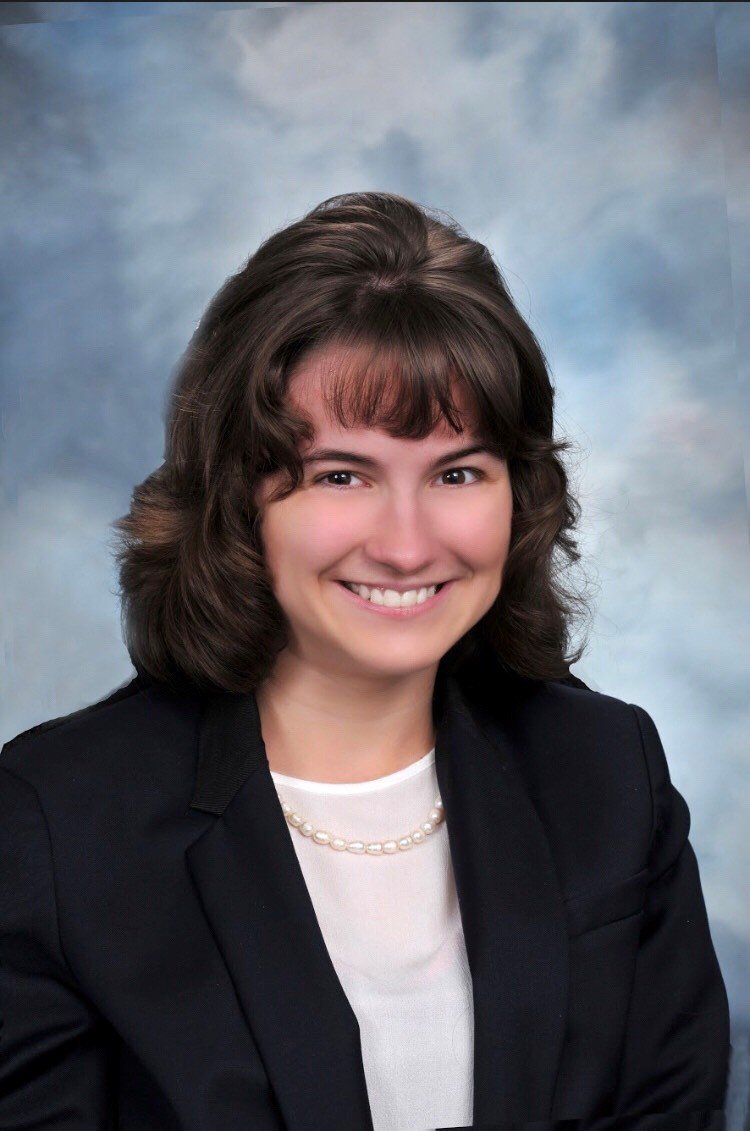 By Margaret Moore, PRC-Saltillo Blogger
In late May, I presented at Computers and Writing Conference, a national conference that showcases innovations in using technology and digital tools for composition. Though it is typically attended by graduate students and faculty, I started receiving acceptances to present in my first year of undergraduate studies. Now about to graduate with my master's degree, this was my fifth time presenting at this conference.
For my first few Computers and Writing presentations, I had the audience simply observe as I projected the screen of my Accent 1000 AAC device and demonstrated how I use WordPower, word prediction, and Microsoft Word and other apps to craft writing. I know, though, when I attend other people's presentations, I get more out of them when there is an interactive, hands-on component, and I decided to start designing my own to give the audience the opportunity to engage in an activity. As I present on crafting writing on an AAC device each time, preparing my session is always a puzzle, which is one of my favorite parts of it. I have always been the only person at this conference who uses AAC, and I of course cannot just give my device to the audience to experiment with. Instead, I have the pleasant challenge of developing a procedure that emulates my process for using my Accent to write and that is accessible across a broad range of operating systems and device types. This means that I have to research apps that can be used on systems other than my Windows 10 device.
I use Windows Sticky Notes, for example, to outline my writing. I looked up what the comparable app for Apple devices was. I also found a web-based option to make sure that everybody had access to a virtual sticky note program no matter what operating system they have. All three apps were listed on my slides for people to choose from during the session.
For this year's presentation, I developed a procedure that allowed attendees to experiment with using an on-screen keyboard, virtual sticky notes, and a word processor to outline and compose a writing piece. I also provided them with a link to a free Text-to-Speech website so that they could share their work out loud at the end in the same way that I as an AAC user do. I of course explained the difference between the WordPower and speech software on my Accent and the programs that I was having them use, and I showed a visual of what my Accent looks like as I go through my writing process. The procedure that I had the attendees go through, though, was a close imitation of my own, and I am glad that they were able to successfully use it. I am even planning to propose to lead a half- or full-day workshop in which I will have several hours (as opposed to a fifteen-minute session) to take attendees deeper into the process.
One of the benefits that I love about having to create the procedure for attendees is that, as I am researching tools for them to use, I learn so much about how I can make my own process more efficient. For example, in looking for a web-based sticky note option, I discovered Google Keep, which can be used in Google apps such as Google Docs. While Windows Sticky Notes have to be minimized when I go to work on a document, Google Keep remains on the side of the document so I can be referring to my notes continuously as I develop my pages. I am pleased that my presentations become an education for myself in addition to the attendees.
There are no comments yet. Be the first to post!
---
You must be logged in to post.

Communicators In Action
---