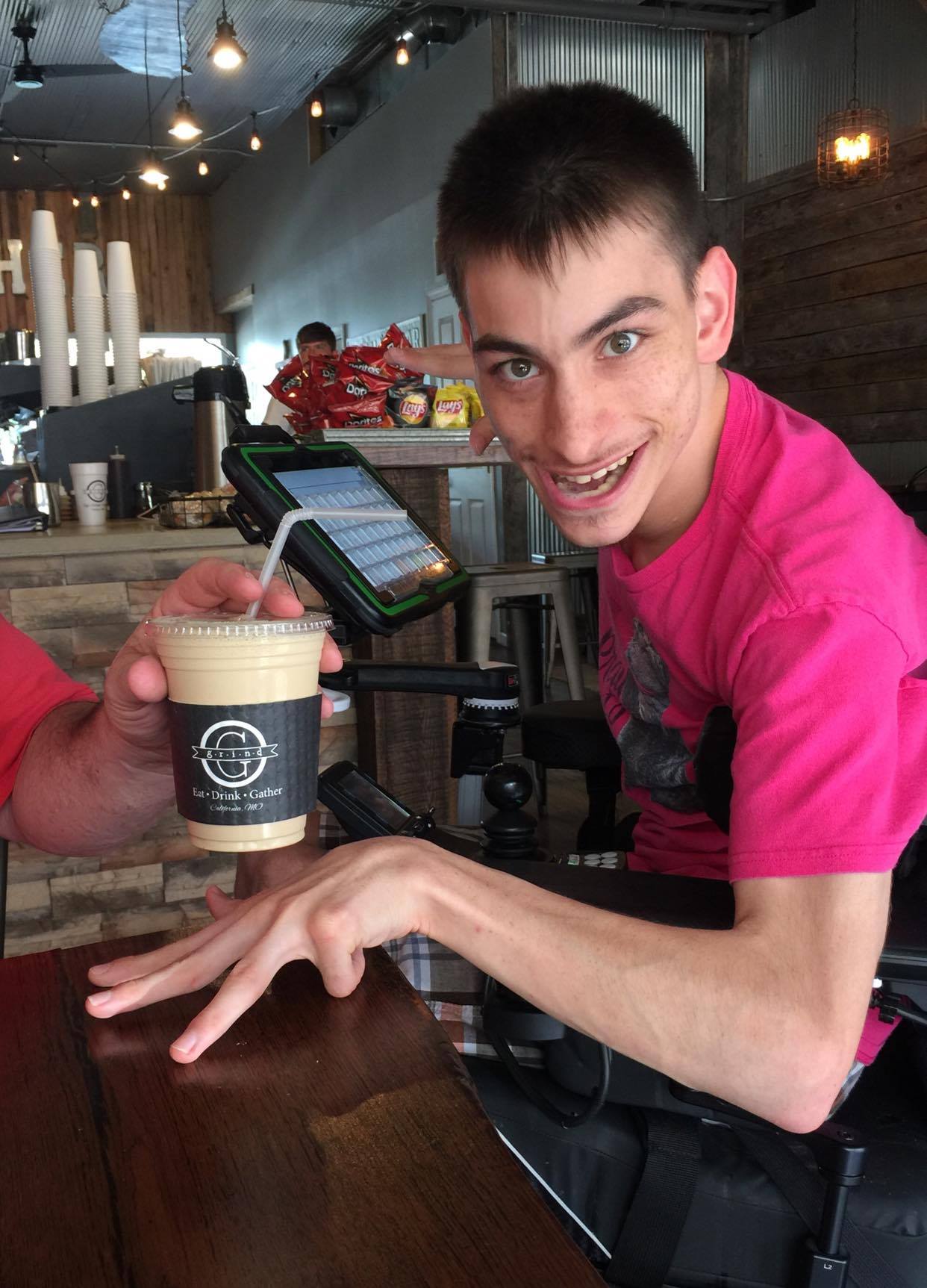 By Kyle Dinwiddie, PRC-Saltillo Blogger
Life has become very different today. With everyone feeling uncertain about the future, people appear to be anxious and impatient. Maybe that is why there are so many grouchy and apprehensive people walking around ready to point a suspicious finger. If you go out in public without a mask, the movie "I am Legend" with Will Smith comes to mind. The zombies come after you for not wearing a mask. I can't tell you how many times my family and I have gotten the 'look' when not wearing a mask. Since more and more businesses are requiring face coverings, my mom ordered these essentials, so we will be ready to mask up where ever the need arises.
Now when leaving the house, our checklist goes like: Phone...check. Wallet...check. Keys...check. Accent 1000...check. Hand wipes...check. MASK...check.
While things are done differently nowadays, there are still many opportunities to move forward. For example, I am still able to attend college. Even though the campus has been closed, I have been able to take my classes virtually. I have to admit that I have enjoyed taking classes at home in front of my computer. I am still able to interact with my professor and other classmates through Zoom. And while the campus will be reopening for the fall semester, I have decided to continue taking my classes virtually. I think Zoom has opened up a lot of things for people especially me. My mom and I did a virtual bible study with a group of people that was led by Chris Klein, who is an AAC user that lives in Michigan. I, also, had the honor of attending the wedding of my good friends. Even though they were in another state, I was with them on Zoom as they shared their vows. Technology is wonderful!
And when the stay-at-home orders were lifted, my family and I were able to watch an amazing firework display even while social distancing. And while I waited for the fireworks to start, I added fireworks, independence, and president icons to my Accent 1000. Plus, a new coffee shop opened up in our town. And of course, my dad and I wasted no time trying it out. Even my brother from Jefferson City heard about the new coffee shop which meant that I got to go a second time. Then after months of not working out, because of the lockdowns, I finally went back to my gym. My coach has been working me hard and making my muscles sore!
While this is an unfamiliar time that we are living in, it is still important to strive to live it to the fullest. We can only live it one day at a time. And if things do go awfully wrong, trust that God has everything in hand. He sees the bigger picture and knows what He is doing. He has the smallest ant protected from the biggest elephant. The Lord always has it covered.
This is Life with Kyle and I will talk to you next week.
There are no comments yet. Be the first to post!
---
You must be logged in to post.

Life with Kyle
-

covid, mask, church, wedding, coffee, fireworks
---