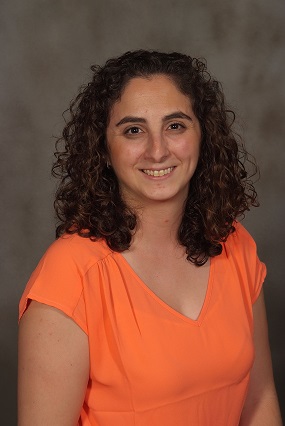 By Cynthia Heryanto, M.S. CCC-SLP, Regional Consultant for Prentke Romich Company
Since it is the beginning of the school year, I thought it would be great to consider how we can make the most out of one of the most common and nearly universal classroom routines- calendar time (or circle time). We all know too well that how our morning starts, often dictates the rest of the day. Did we wake up feeling sick? Did we have a good night sleep? Did we eat a good breakfast, or were we rushing out the door? Did something happen out of routine? More often than not, we thrive on routine. This is especially true for children, both typically developing and those with special needs.
In many classrooms calendar time provides that necessary morning routine to allow for some predictability and routine at the start of the day. It's a chance to start the day off in a familiar and comforting fashion, and maximize learning before our students get tired out during the day. It also provides a chance for everyone in a class to get on the same page for what lies ahead. In a special education classroom, this group of people includes children, teachers, classroom aides, and therapists. Having all of these people in the same activity paying attention to the same message is a powerful tool to set the tone for the day, and make sure that both students and staff know what the learning targets are for the day.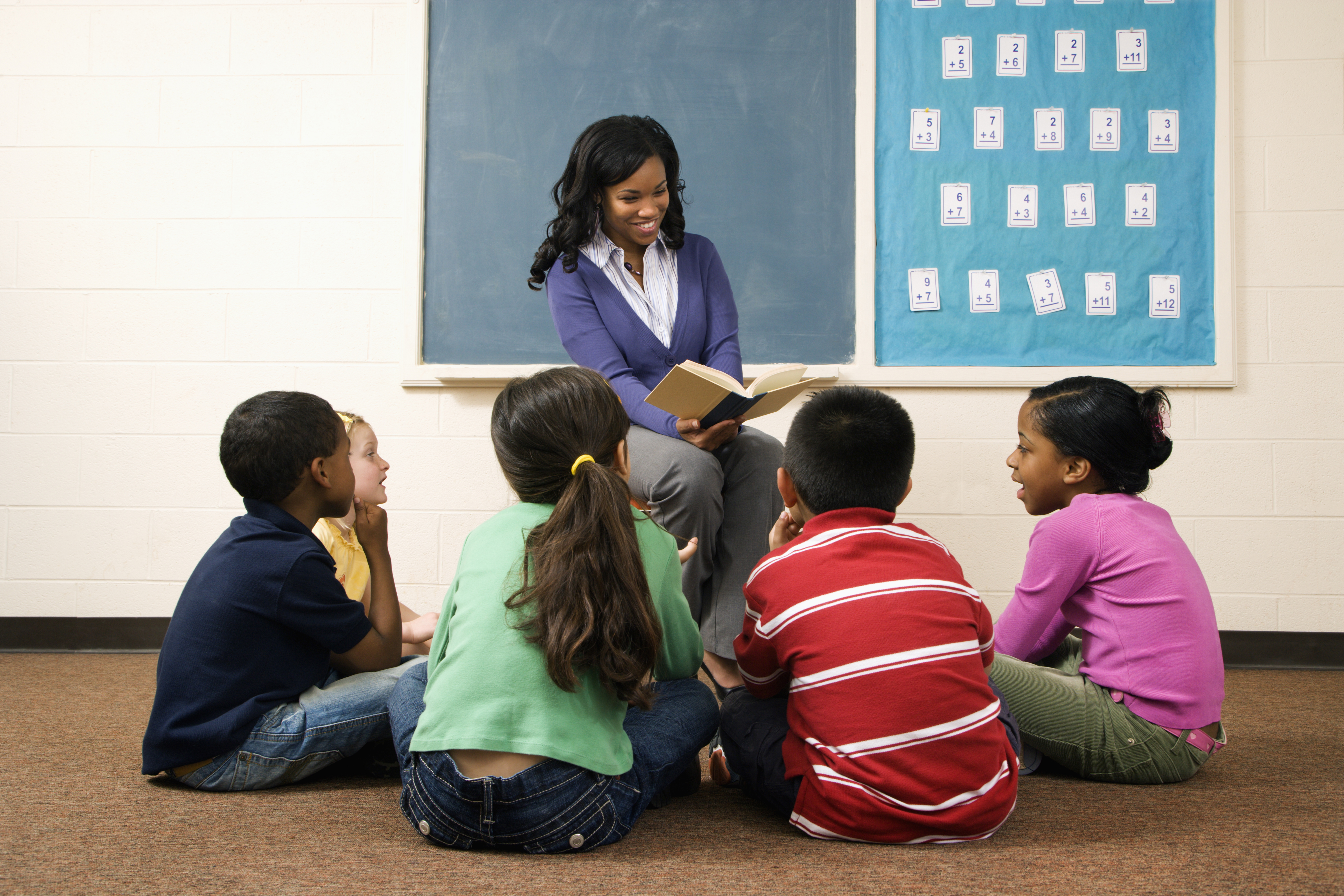 If you are reading this blog post, you have probably heard of core vocabulary and how important these words are for communicating. Core vocabulary is a small set of words that make of most of what we say even as adults. A study by Vanderheiden & Kelso (1987) showed that the 50 most frequently occurring words make up 40-50% of the total words we use to communicate. Additionally, Banajee, DiCarlo, & Stricklin (2003) took language samples of typically developing 2 and 3 year olds and found that a list of just 23 CORE words made up 96.3% of the words used by the children in the study. Imagine how amazing it would be if you could focus on teaching just 23 words in an entire year, and you could get your students communicating for a variety of reasons!
The concepts that are usually taught during calendar time include days of the week, months of the year, weather, seasons, greetings, attendance, the alphabet, numbers, song choices, names of classmates, classroom/circle time jobs, time concepts, etc. Putting all of those concepts together could easily add up to 100+ words. Yet, if you think about the words we say to comment, tell stories, ask questions, moderate our environment, protest, and make requests each day, how often do the words Monday, Tuesday, March, and April, and "wheels on the bus" come up?
To make the most out of this morning routine, what if we keep the fun routine activities, but shift our focus to vocabulary targets and models of core words that our students can then practice and use throughout every activity during the day? Something as simple as targeting 1 core word a week would quickly add up to helping students learn those 23 core words used by toddlers, and the 50 words that make up 40-50% of all of our communication. The word of the week could be introduced during the morning calendar routine, and a discussion can start around what this word can be used for throughout the day. In addition to helping students have a clear learning target, focusing on 1 word a week that is re-introduced each morning can help get all of the support staff on board with a manageable goal.
Here are some ideas for a total Calendar-Core Mash-Up. Please comment on the blog to share your favorite ways to elicit core vocabulary during Calendar time!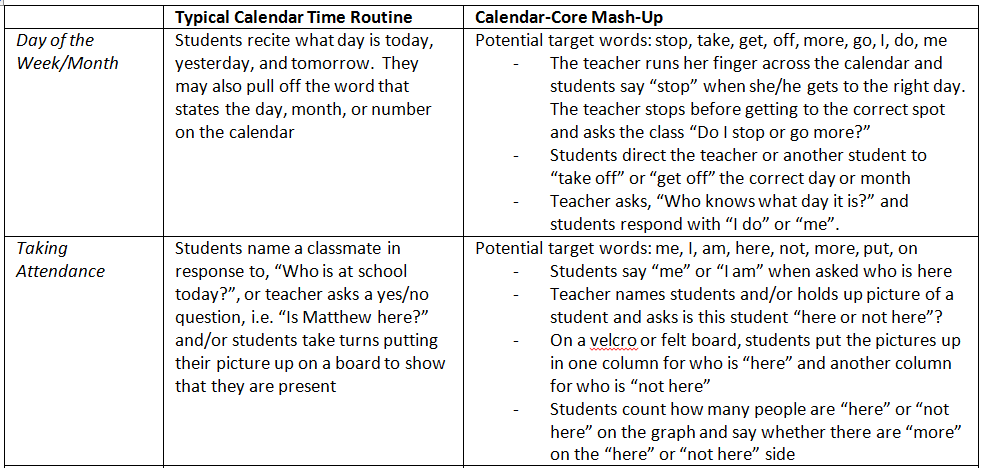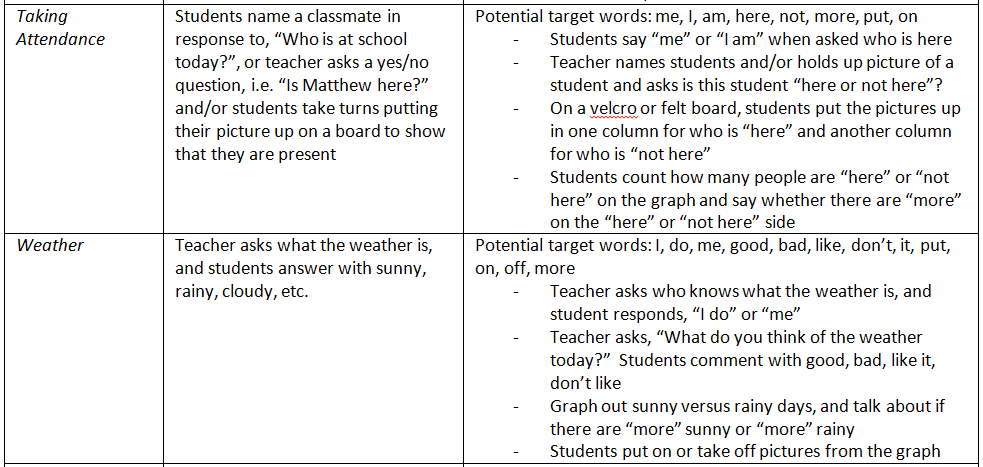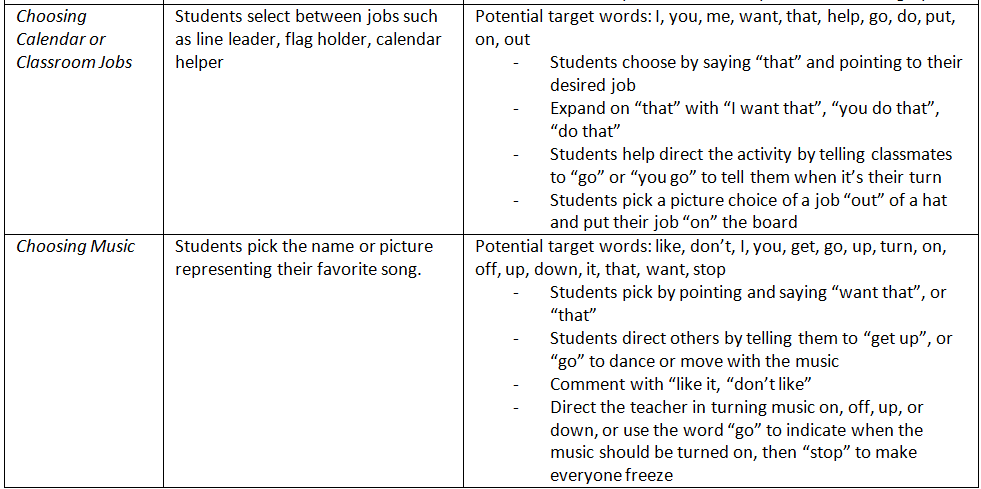 References
Banajee, M., Dicarlo, C. & Stricklin, S. (2003). Core Vocabulary Determination for Toddlers. Augmentative and Alternative Communication. Vol. 19 (2), 67-73.
Vanderheiden, G. C., & Kelso, D. P. (1987). Comparative analysis of fixed-vocabulary communication acceleration techniques. AAC Augmentative and Alternative Communication, 3, 196-206.
There are no comments yet. Be the first to post!
---
You must be logged in to post.

Stories and Strategies fo...
---