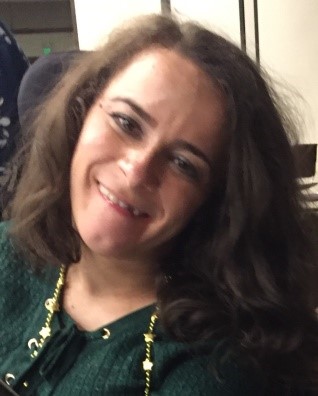 By Joan Sharp, B.Ed
Over 17 years as a PRC Consultant, I have seen children grow year after year not just in size and age but in their communication abilities, and their ability to connect socially through their AAC device. I would like to shine the light on Stephanie Faso! She is a young 26-year-old woman who has grown even further as an AAC Mentor.
I have known Stephanie Faso since she was nine years old. She has gone from using Unity on a Pathfinder, to the ECO and soon will have a new Accent device. Stephanie has a determination to be heard and loves to help anyone in need. She has been a PRC Ambassador for several years. She speaks at University classes and mentors young students who are learning how to use their AAC device.
What I love about Stephanie is her natural way of engaging people. It looks effortless, but I know she is always thinking about how she can encourage someone to speak to her. She gets lots of practice mentoring others. She volunteers her time to mentor kids using AAC at her old elementary school, she takes a leadership part in an AAC social group in a school district in Watsonville, CA. and she was a mentor to a young girl named Malia who's learning to use her AAC device. Stephanie's approach to mentoring Malia was to model, model, and model her language. Malia uses an Accent 1200 with NuEye Tracking System. So she's learning the skill of eye gaze to operate her device while also trying to learn Unity, her language software. While spending time together chatting, Stephanie would make sure to speak in complete sentences. She would give suggestions of a word that Malia might use and show her the location. She also modeled social interaction, commenting, asking questions, and interjecting into a conversation. Over time, their relationship went beyond mentorship. Here are comments from Donna (mom) and Stephanie about what this mentorship has meant…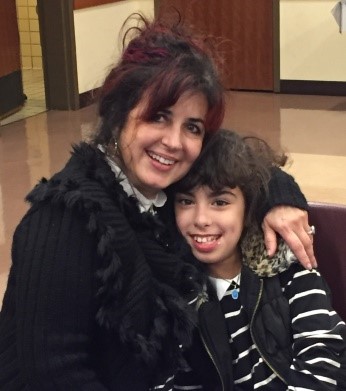 "We love the fact that our daughter with cerebral palsy (CP) has developed a relationship/friendship with someone very similar to her - Stephanie. Stephanie has CP too, just graduated from college and uses a device similar to Malia's. This shows Malia what is possible for her future and Stephanie has been so generous with her time to come over to our home to share how she uses the device for communication. Through her visits, Malia and Stephanie have bonded, laughed & learned…" Donna (Mom)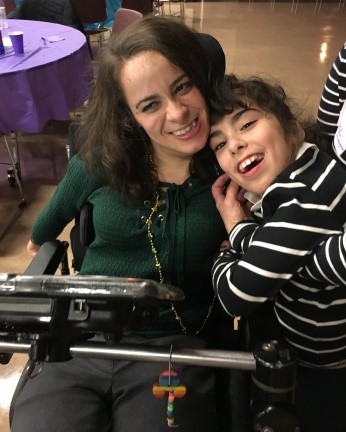 So now that you've had a peek at a star mentor, I challenge parents, teachers, and speech therapists to find an AAC Mentor in your community that will work with your child/student. Who knows, the mentorship may even turn into a friendship.

Stories and Strategies fo...
---