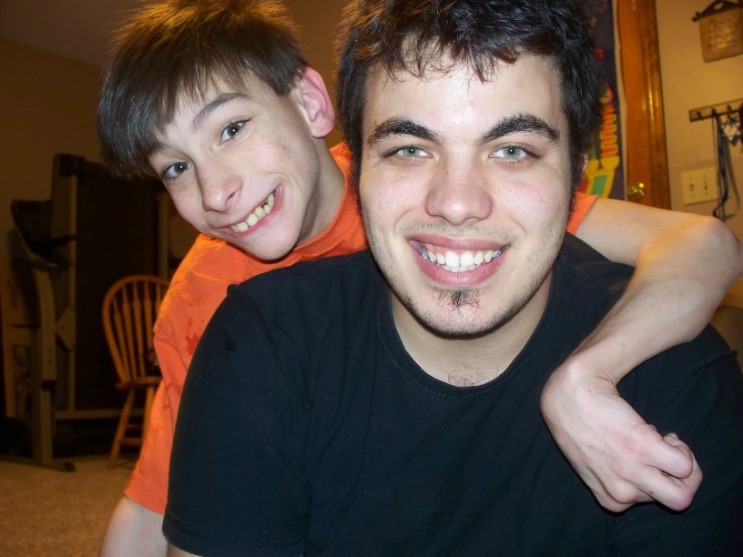 _ By Kyle Dinwiddie, PRC blogger_
Today I want to talk about my older brother. His name is Cameron, and he is 24! Seven years older than me! My mom worried about how we would get along because of the age difference. We got along as if there wasn't any age difference at all. In fact I can remember one time when my brother and I were fighting while my mom was driving somewhere. After listening to us for a while, my mom pulled the van over and, glaring at my brother through the rearview mirror, said, "Look at you. And look at your brother! Who is the older?" "Yeah, but he started it!" Cameron added. I shook my head and pointed at Cameron.
I don't think my mom worried about the age difference anymore. This is the beginning to my sixth blog. I hope you will like it.
Augustus Gloop
Cameron was nine when he tried out for a part in Charlie and the Chocolate Factory at Center Stage Theater in Warrensburg, Missouri. He got the part of Augustus Gloop and practiced really hard. It was fun watching him practice his part.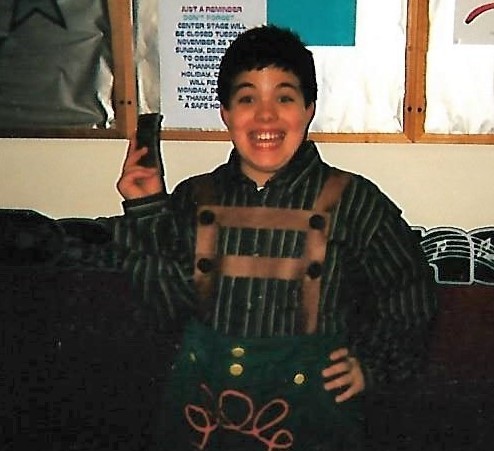 And finally the night came! My mom, dad, and I were sitting inside a dark theater, waiting for the play to begin.
Five!
Four!
Three!
Two!
One!
ACTION!
The play was going fantastic! Guess who was my favorite person? Yep, of course, you guessed it, my brother! I was smiling and clapping at the sight of my big brother on stage. We got to the chocolate waterfall part. I excitedly watched as he ran toward the giant dark brown water.
"Oh, Augustus, I don't think you should do that!" Willie Wonka called to my brother, as he drank the pretend chocolate. A scream rang out, and my brother fell into the chocolate river! My heart broke! I began to cry!
My parents asked, "What is the matter?"
I screamed and cried out, "CAMERON!"
No one could hear the play from my wailing. I was so afraid for my brother. I really believed that he fell into the chocolate river and I was never going to see him again.
Seeing that my parents couldn't calm me down, my dad decided to take me backstage to show me that he was alright. As soon as I saw him, I quickly hugged his neck hard. I was so happy.
Many times things aren't as they look. Many times we get scared of bad stuff in life, and worry about what we are going to do! But we need to stop worrying and ask God to help us see what is really happening. And sometimes the bad is not what it looks, and it isn't as bad as we thought!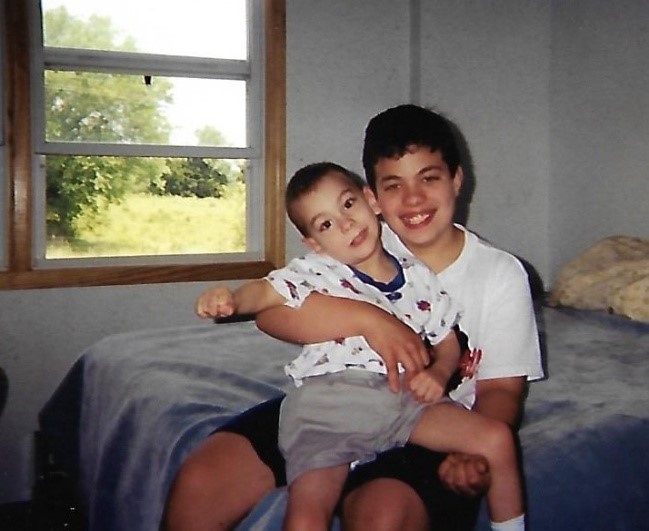 
Communicators In Action
---