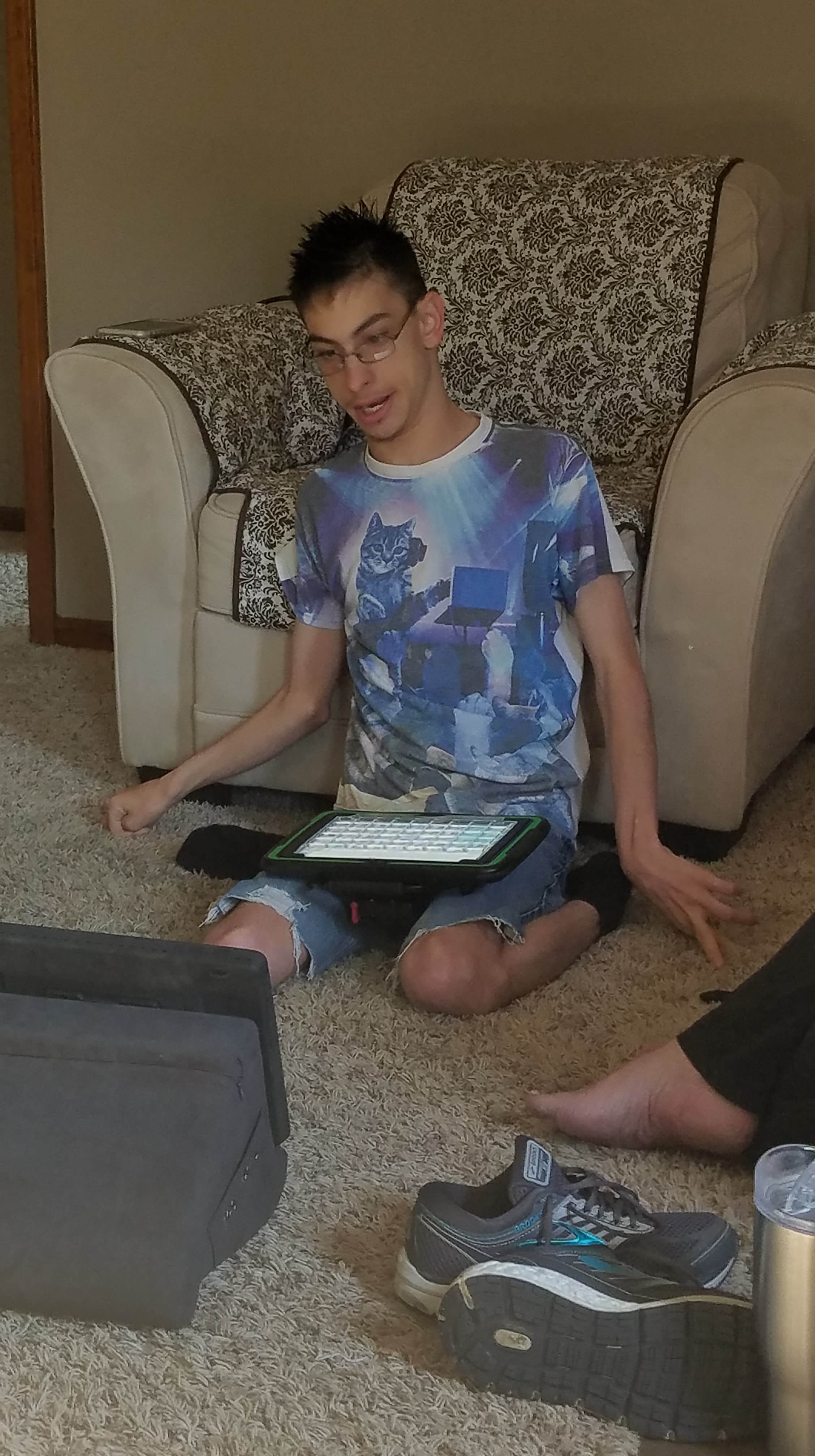 By Kyle Dinwiddie, PRC-Saltillo Blogger
On a bright and early Saturday morning, I greeted the day by jumping out of bed. You would think that I was a morning person, but you'd be wrong. Mornings aren't my thing since my day normally begins around noon. And getting up early on a Saturday...well...that's just sad. I couldn't even drink my favorite cup of coffee because I was too busy doing things such as getting dressed, washing my face, brushing my teeth, and styling my hair. The reason for all of this rushing was because of a Zoom presentation. This was going to be my second one for the week with my friend, Gretchen. And as I am about to share with you, I encountered an unforgettable adventure.
As I began my presentation, a fly decided to land on my Accent. This housefly wouldn't leave me alone. It kept landing on both me and my communication device throughout my entire presentation. It just proudly buzzed about as I repeatedly shooed it away. But despite this tortuous fly, I was able to give my presentation and answered many questions.
Afterward, I ate my breakfast and drank some coffee. When I came back to my talker, that same fly was sitting contently on my stylus. And depending on your view, whether you're on the fly's side, or the human's, the end of this blog will either be a happy or sad one. And with one swift blow of a flyswatter, that pesky ole housefly knew nothing after that.
I do have another Zoom presentation scheduled, but this time there WILL be a flyswatter on hand.
This is Life with Kyle and I will talk to you next week.

Life with Kyle
-

AAC, communication, Accent, zoom
---