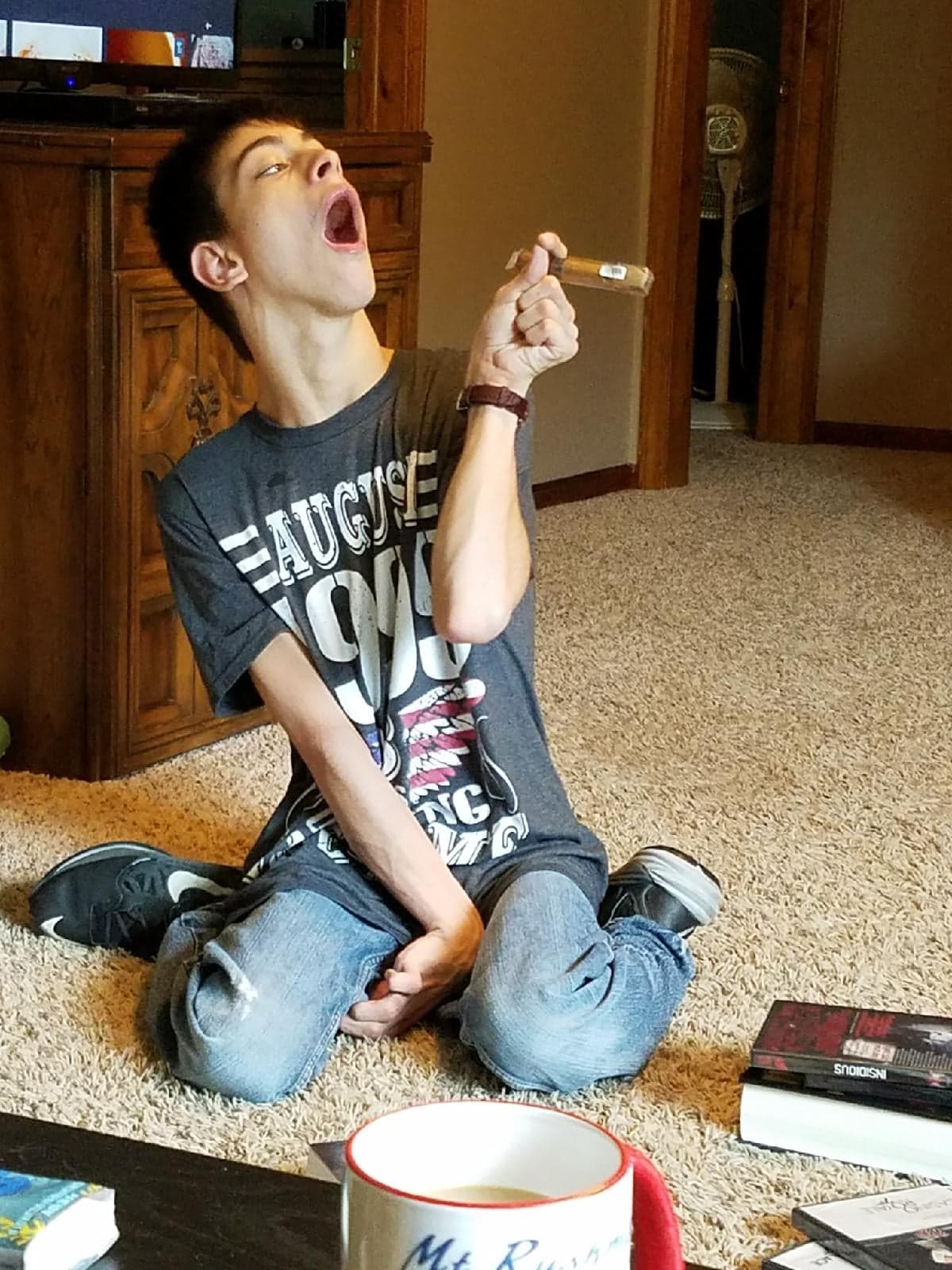 By Kyle Dinwiddie, PRC-Saltillo Blogger
I have spent 17 years of my life dreaming about adulthood. Finally, it arrived, but now I find myself dreaming about childhood. This 'becoming of age' isn't all it is cut out to be. It's a trap! I like making my own decisions, but the number of those decisions and responsibilities can be a bit overwhelming at times.
Learning how to write wasn't something I learned since my fine motor skills are limited. Except now as an adult, I had to learn how to write my name since a signature is required for so many things. Although I do use a communication device, many times my parents speak on my behalf to others such as insurance companies. But since becoming an adult, all of these places need my permission to talk to my parents.
The last time I went to my CP clinic, I was told that since I was turning of age, I needed to get established at the adult neurology clinic. This was very sad because I liked my doctor. But I was encouraged to give this new clinic a try and was reassured that I could always come back if I wanted. So an appointment was scheduled for the new doctor.
When I arrived at the new clinic, it was very different. I was surprised by the new doctor. She looked as frightened as a mouse during my appointment. She didn't offer me anything new, but she wanted to see me in three months. So an appointment was scheduled. But close to the follow-up visit, the clinic called to reschedule.
Then again close to that rescheduled visit, they called to reschedule the rescheduled appointment. I was starting to wonder what's up with this new doctor. She did act strangely during my first visit with her. Maybe she doesn't like me?
Once again right before this rescheduled, rescheduled, rescheduled appointment, the clinic called again. This time they weren't canceling it, but instead, with the COVID-19 scare, they wanted to change it to a phone visit.
And then today while the clinic was confirming the phone visit, someone else from the clinic called wanting to reschedule it. Are you kidding me? What is going on? I'm going to go back to my old doctor! I know she is a pediatric neurologist, but she did say I could come back if I wanted. Forget about being an adult!
This is Life with Kyle and I will talk to you next week.
There are no comments yet. Be the first to post!
---
You must be logged in to post.

Life with Kyle
-

adult, cerebral palsy, doctor, communication, empowerment
---